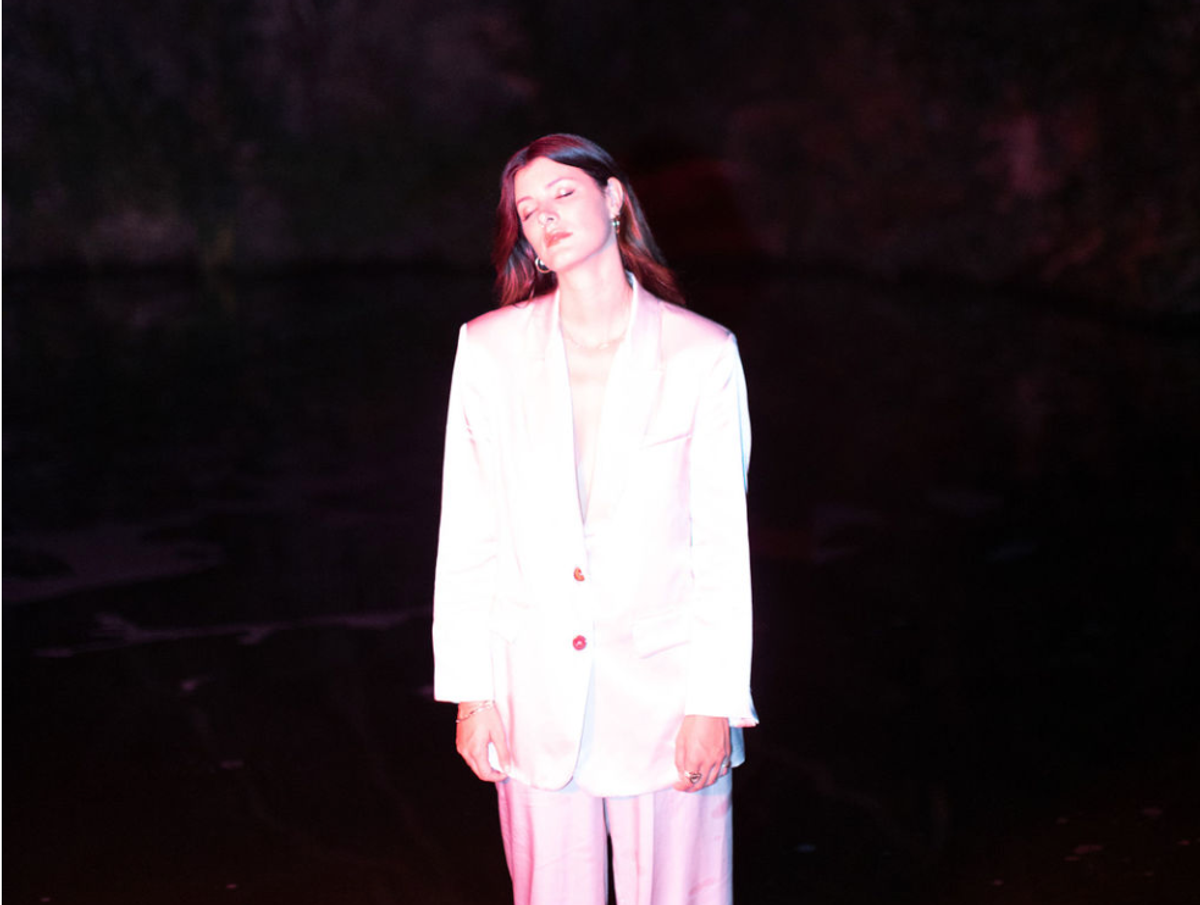 Holly Blair's autumnal "See This Through" is a glance into love's volatile idiosyncrasies
With all the experimental potential and mysticism of a new voice to the scene, Holly Blair's first single "See This Through" is a delightfully uncaged depiction of the organic unpredictability of relationships
A whimsically autumnal soundscape forms the basis of multi-instrumentalist, songwriter, and filmmaker Holly Blair's melancholy debut offering "See This Through". Hailing from the sandy shores of L.A., and an aficionado of the tunes of Death Cab for Cutie and The Shins, Blair's knack for capturing mystical melodies partners well with a downtempo groove; parading a quiet yet uplifting single full of spirit.
Exploring the unrelenting defiance of belief in both love and life, "See This Through" is permeated by a lo-fi backbeat and a multitrack vocal layer. Coming together supposedly in a matter of minutes, Blair has said that the track materialised quickly. Working with the talented Tim Carr (of Perfume Genius) it blends genres and takes influence from the likes of Florence Welch and Holly Humberstone in its wistfully sung narrative.
As a queer, gender-fluid artist Blair was keen for "See This Through" to sonically, emotionally, and lyrically adhere to every manner and manifestation of love. Rifling through the idiosyncrasies of relationships, "there was something you saw in me that you would like to be true" she sings, noting the admiration in her beloved's eyes. Whilst being written with her ex-partner in mind, she was eager for the track to create a world without fixed definition.
"I wrote it as a love song," Blair shares on the track. "It was about the kind of love that transcends all bounds of time and space, but at the same time creates a deep undercurrent that something isn't quite right. In retrospect, it's not really a love song. It's about wanting to give everything you have to go down a road despite knowing that at some point it ends."
Letting her thoughts run wild musically as well as her passion for cinema to flourish, Blair co-directed the accompanying music video of "See This Through". Starring her aforementioned ex-partner as the on-screen love interest beautifully intensifies the intimate murkiness that Blair was aiming to create with the track. "It felt very personal," she explains, "when we made it we didn't have to act, the emotion is very real."
Leading the listener on this mystical trip of fervent curiosity, Blair likens the journey of romance to the unpredictability of water and the beauty of the world around. Of its resounding message, Blair states thematically the track "was about the kind of love that transcends time and space." Such ambition is admirable, especially when executed so delightfully.