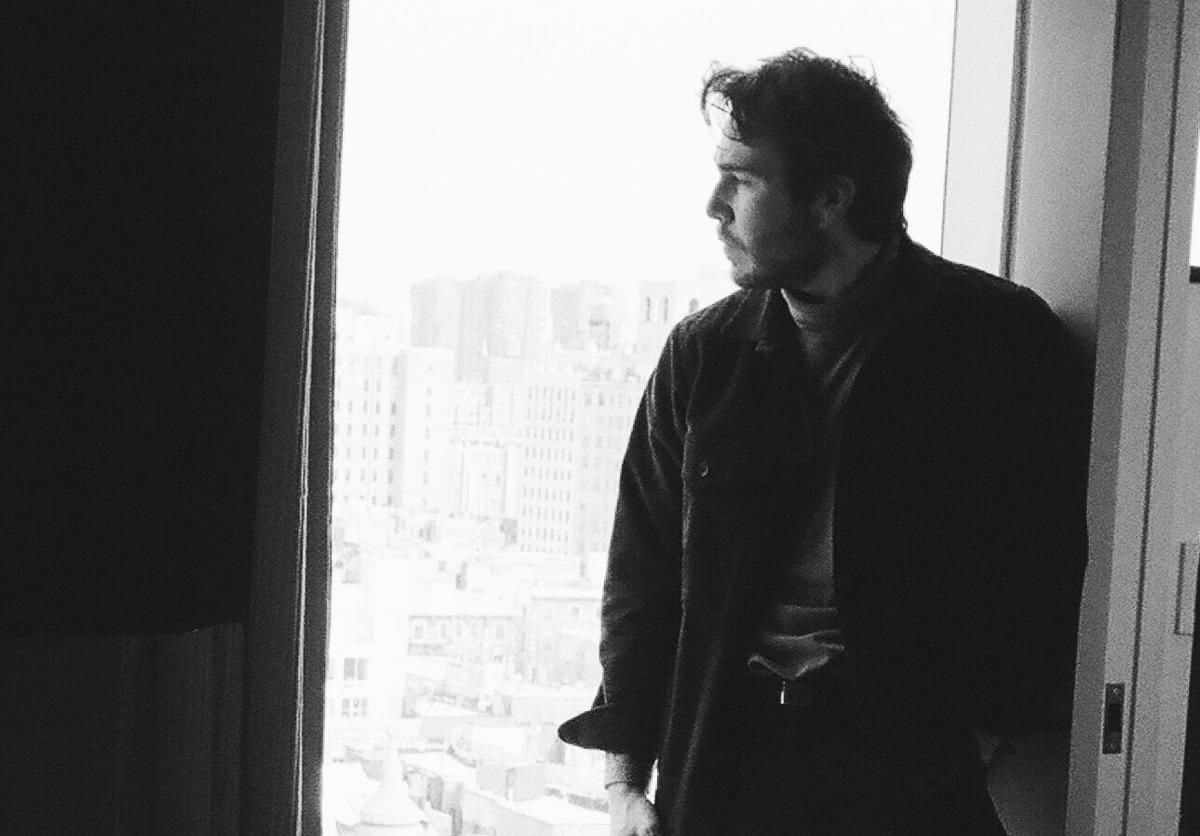 Harrison Lipton's "Sagittarius" is fuelled by danger and erotism
Harrison Lipton's new single is a cinematic cautionary tale of Icarian love and consuming connection.
Brooklyn-based singer, songwriter and producer Harrison Lipton embraces change. When mooching through his past discography, you're greeted with a refreshing diversity of sound, timbre and emotional resonance. An artist whose stylistic tenacity is fabulously muddled, Lipton floats between genres, brushing against indie, alternative and bedroom pop with a driven psychedelic influence flowing through the hazy soundscapes.
Loveliness, Lipton's 2018 debut album, is daringly delicate; eclectic in its subtle instrumental palettes, there's an otherworldly nature to the production and vocals, counteracted by the vivid realism laid out in his songwriting. Since the album, the artist highlighted his creative progression with the groove-laden, extrovert 2021 EP Strawberryys. This year has been a fairly quiet one for Lipton on the release front, with previous singles "Shy" and "Speedracer" coy in their stylistic direction as Harrison's evolution continues to compel and surprise. Now unveiling his third and strongest single of the year, the intrigue surrounding Lipton as an artist is emphatically raised, surpassing the emotional intensity of his previous cuts.
Suitably named considering the date of its release, "Sagittarius" is an airy anthem that showcases the effortless extent of Lipton's musical nuance and songwriting ability. Atop a backdrop of trip-laden synths, driving bass and emphatic guitars, Lipton flaunts an impressive vocality, pitching the memorable hook in a ravishing falsetto tone. The narrative relays a story of a gloriously combustive relationship that Harrison finds himself involved in, as he tries to work his way into the unpredictable mind of his beau, without much success.
Harrison comments, "What started off as a deeply loving romance turned into something messy and difficult. I wrote it as a way to let go––there's something intrinsically therapeutic about writing music, spilling your own life in painstaking detail, that's simultaneously difficult and cathartic. I wanted to create a song that had the energy of playing live while also being meticulously crafted, a blend of psychedelia, soul, RnB and indie rock, with a hook entirely in falsetto a la Curtis Mayfield."

"The Sagittarius in this picture is actually behind the camera, and I'm facing away from them, looking out the window towards something new. The chorus of "I love your fire" is a nod to Sagittarius being a fire sign. This track is about knowing full well how bad someone is for you, and that push-pull of being drawn to them like a moth to a flame. It's a toxic dynamic––you end up burning in the heat but at the same time, it's what you crave."
Get the Best Fit take on the week in music direct to your inbox every Friday