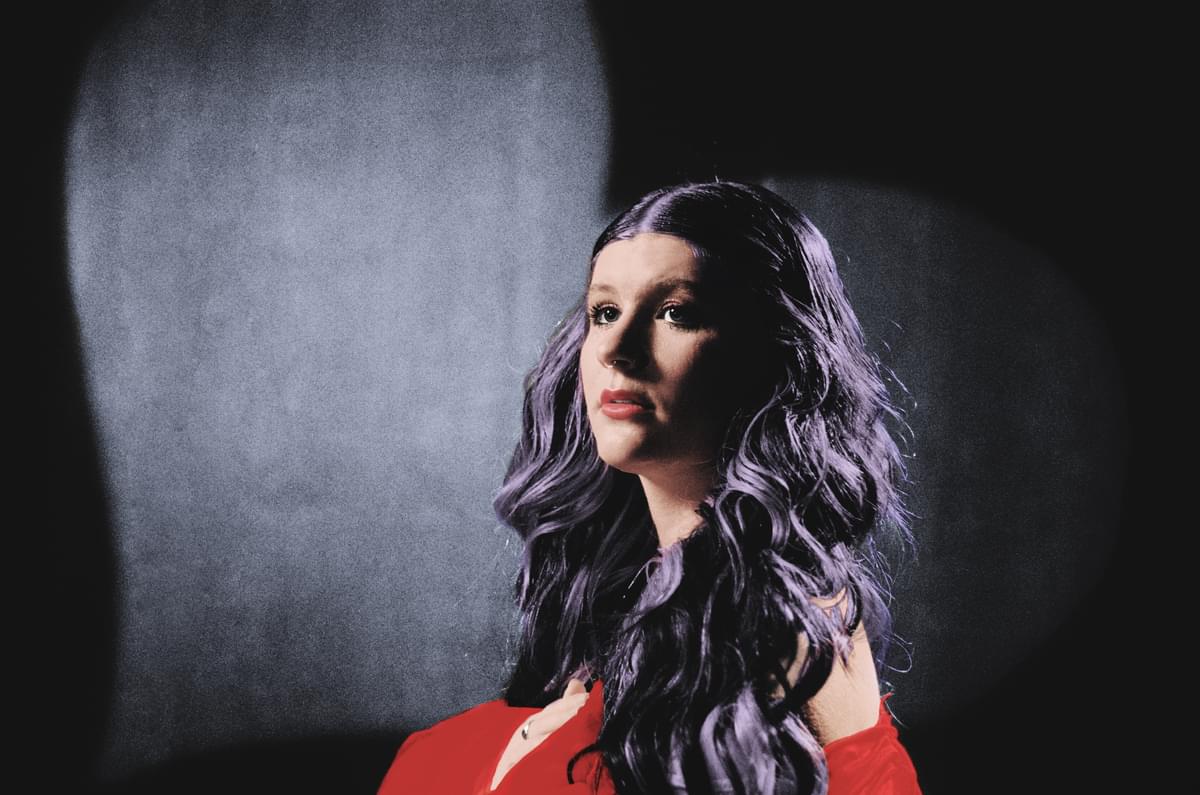 On "When You're Breaking My Heart", Gatlin muses on relationship anxieties
Floridian artist Gatlin provides a window into her soul on latest blushing indie-pop cut "When You're Breaking My Heart", blowing up starry-eyed vignettes into IMAX proportions.
What do you do when a relationship suddenly turns... perfect? Gatlin's latest track "When You're Breaking My Heart" deals with the unexpected pitfalls of upgrading a flaky crush to boyfriend status, and losing sight of the negative behaviour that drew you to him in the first place. In her words, it's "a satirical window into all the unhealthy thoughts and habits I have in relationships."
While the song is pop perfection, the Floridian singer began her career on slightly different terms, finessing her country credentials in Nashville before realising she wanted to ramp up the fun elements of her music. So she headed for L.A .to work with writers who could help unlock a more synth-driven sound; the fluttering, airy vocals retaining her signature vulnerability over a shifting tempo and impossibly catchy choruses.
Where earlier releases take cues from Fleetwood Mac and Joni Mitchell, "When You're Breaking My Heart" heads firmly into Taylor Swift territory, blowing up starry-eyed vignettes into IMAX proportions. Addressing the boyfriend head-on, her lyrics fizzle with romanticism and the feeling of being all swept up in the intensity of the moment, like a high schooler headed for prom night. Or a handwritten note, discarded before it can be read.

But for all the rose-tinted magic of the scene, emotions rippling below the surface reveal a much more jaded outlook. Far from luxuriating in the satisfaction of finding a boyfriend who'll caress her hair and make her feel she's the only person in the room, Gatlin instead wonders why she misses the slippery character who used to store her phone number under a pseudonym. Requited love is setting off alarm bells.
"I often put up a front of being bored or apathetic when someone is 'all in' and pursuing me in earnest, and I convince myself that I didn't actually want them in the first place," she reflects. "But the reality that I explore in the bridge and final chorus of the song is that it's all just fear and vulnerability. If I actually let someone in, I'm giving up control and they have the power to really hurt me."
The song ends on an ambiguous note, teetering on the brink of a decision. Having admitted she preferred this dream boyfriend back when he was messing her about, should she cut ties and harden herself against future heartbreak? Or let herself dive headfirst into this idyllic-seeming romance? There's no clear-cut answer. What feels like an act of self-sabotage might really be one of self-preservation – and vice versa.
Get the Best Fit take on the week in music direct to your inbox every Friday