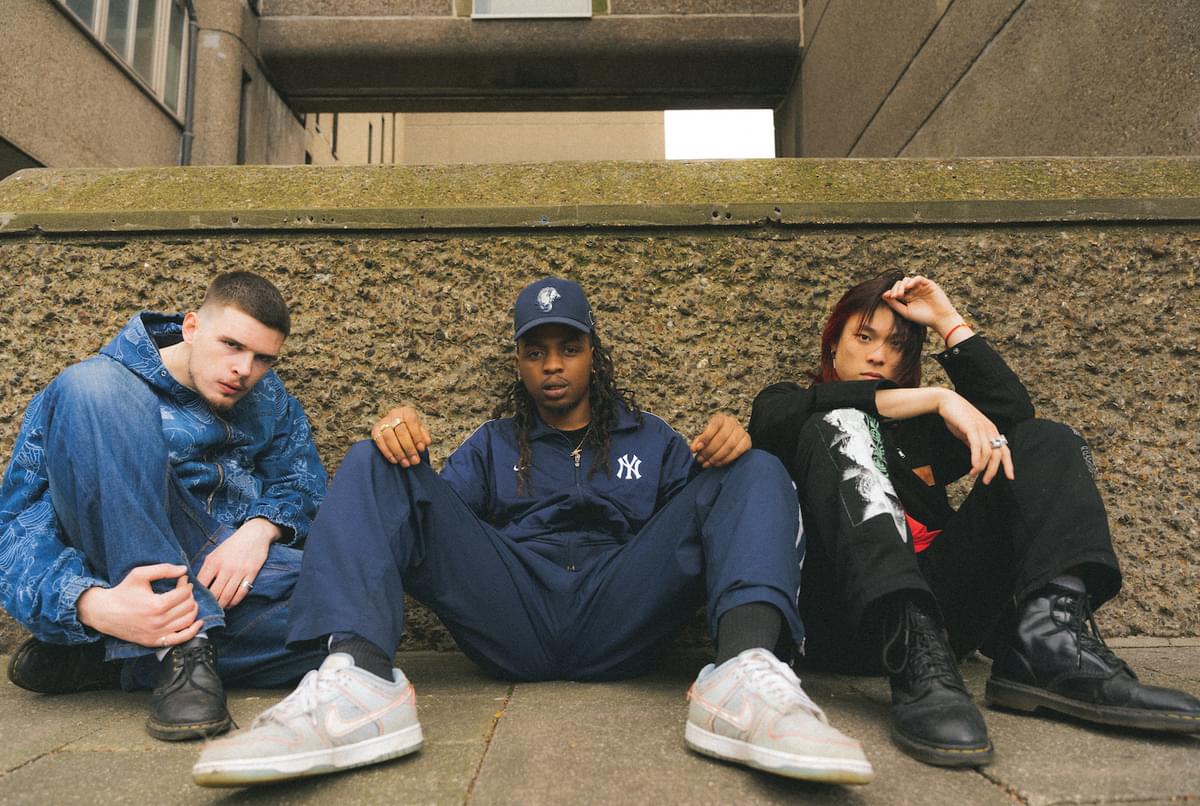 Noisy trio Frozemode hold two fingers up to the hype train in "Stick Dat"
After a busy start to the year, Frozemode rattle to life with "Stick Dat", a fierce bop that is exactly as confrontational as its title suggests.
Frozemode are a trio that sound far from tired after five impressive performances at The Great Escape. From the opening bars of "Stick Dat", it's crystal clear that they thrive on energy and have no shortage of it - combining jagged electro-punk music with rapid-fire rap vocals. The group have developed a foolproof formula across "Stick Dat" and two previous cuts, "Maybelline" and "Simon Says", and their latest established and executed it brilliantly.
It's an exciting thing, when a new band, just a few months into their existence, have injected their sound with such buzz. Whether that's messy, furious punk, brash hip-hop, funky riffs or bright electronic textures, Frozemode can pull off any genre they dip into, pivoting from one to the other in the blink of an eye. It's a trait that comfortably bills them alongside anyone from Kid Kapichi to Sleaford Mods to NOISY, who they recently popped up alongside at TGE.
Predominantly, "Stick Dat" is an anti-ode to people who are jumping on the bandwagon already. Given that the bandwagon already seems to be reaching hyperspeed, Frozemode want to make sure that everyone who's along for the ride is in it for real, and on "Stick Dat", they make it clear in brutal terms. For those who haven't talked down on them in the past though, the track is a riotous celebration of the trio's growing momentum, to be played loud on their way to the top as they manifest that momentum continuing.
Discussing the track, Frozemode explain ""Stick Dat" is about how people who never messed with you start jumping on the bandwagon as soon as they see a glimmer of success. It's also a track where we allow ourselves to shamelessly flex a little and remind the people that we are on the way to legends. But most importantly we just wanted to make an undeniably fun track that'll turn people up."
Get the Best Fit take on the week in music direct to your inbox every Friday