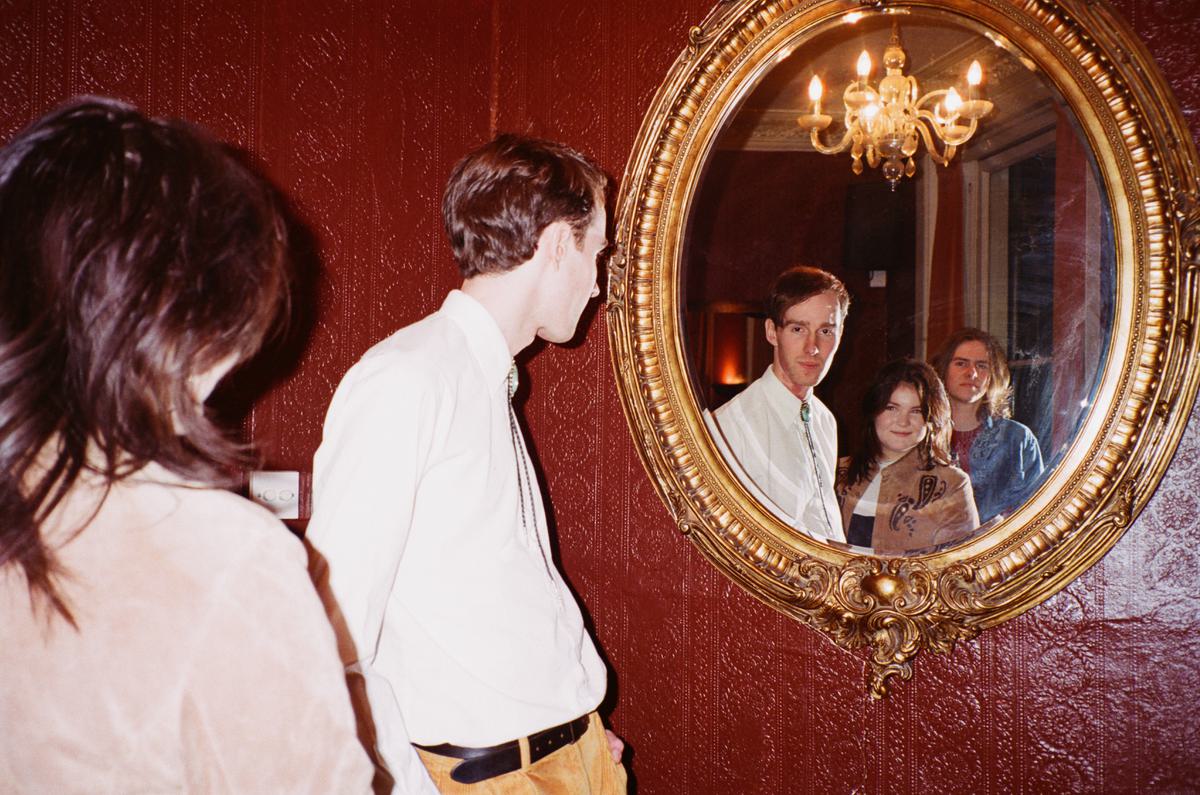 Frank Lloyd Wleft muses on youthful freedom in genre-melding "Take You Over"
London-based country punk songwriter Frank Lloyd Wleft airs the joys and woes of youth in 8-minute epic "Take You Over".
The latest cut from Frank Lloyd Wleft's upcoming debut sees a cohesive meld of Americana, folk and post-punk take the helm. Brimming with warm guitar plucks and humming vocals, the country-inspired melody begins a self-assured tale of idyllic living, before a prolonged spoken word interlude introduces the discordant undercurrent at the heart of the track.
As distortion seeps in, Wleft's post-punk delivery is a pointedly self-reflective account of a songwriter's frustration at the facets of youthful living. Fracturing the song's initial rosy sheen, he toys with a mocking tone as he interjects his own pleasantries to remark: "isn't that wonderful, that's the power of this electric guitar".

With a stream-of-conciousness style, reminiscent of contemporary post-punk acts like The Cool Greenhouse or Hotel Lux, exasperation sees Wleft become an omniscient narrator in one breath and a demanding protagonist by the next.
As he flits between down-trodden lyricism and a sprawling upbeat melody, additional vocals from fellow country singer Wildwood Daddy and the dream-esque fiddle backdrop of Goat Girl's Lottie Pendlebury weave an unrelenting, genre-melding clash of a complex relationship to youth.
"Take You Over" pleasantly follows the winding jangle-pop of debut single "Caroline" in July, anticipating the release of Wleft's debut album Raised on Red Milk due 6 October.