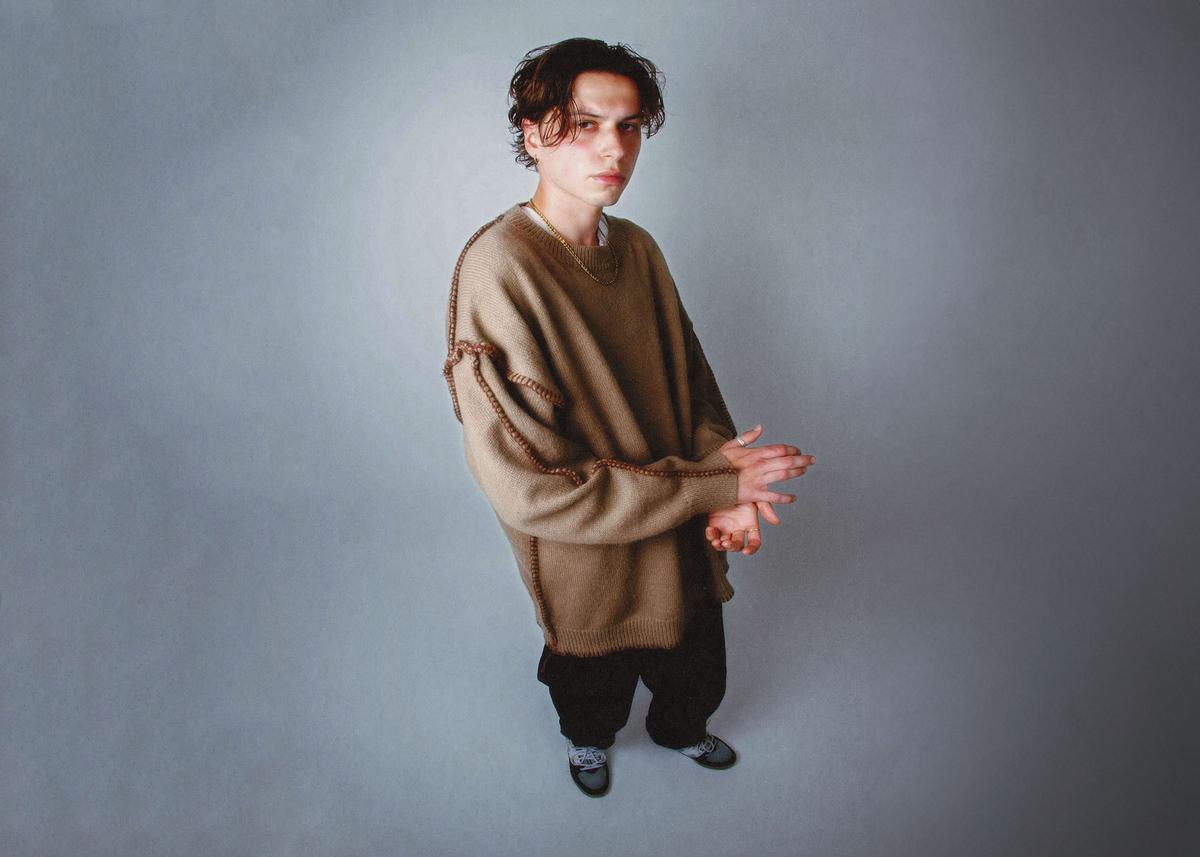 EPONINE's "Pink Lemonade" is a shimmering and woozy debut
EPONINE makes a sparkling debut on "Pink Lemonade", tempering the sharpness of his instrumental with the sweetness of his lyrics, and giving us a great taste of what's to come.
As a self-described 'grunge-soul' artist, a descriptor with very few contemporaries, EPONINE isn't just debuting his own music, but launching a whole sub-genre – and he's doing so in style. "Pink Lemonade" is as easygoing as it comes, tapping into the effortlessness and laissez-faire cool of grunge, but the instrumentals and textures of EPONINE's sleek production, neat guitar lines, and shimmering countermelodies speak to the intricacy and elegance of jazz and soul. Then, underpinning it all, EPONINE's vocal performance mooches through a rose-tinted tale with tinges of R&B.
EPONINE's sonic explorations follow a lifetime of variety - raised on rock'n'roll and punk, then delving into everything from reggae to jazz to soul to singer-songwriter material as he grew up. But as compelling as his genre tapestry is, it's the thematic content of "Pink Lemonade" that elevates it that bit further.
Through his fizzy metaphor of choice, along with the relaxed instrumental, EPONINE has captured the glowing, sparkling flavour of feeling peacefully happy with someone – the song is chilled, Sunday morning, everything outside this room doesn't matter, and the atmosphere EPONINE has created says it all so vividly.
"I wrote Pink Lemonade a few years ago about a really special feeling, and I knew from the start that it was the first song I wanted to share. When it came to recording, it was challenging to strike the right balance between the various influences and find the perfect arrangement. But collaborating with Dan D'lion made everything fall into place. We worked seamlessly together, and within a couple of days in the studio, we brought the vision to life. The song had been in the works and developing for a long time, so it was crucial to get it right and do it all justice."