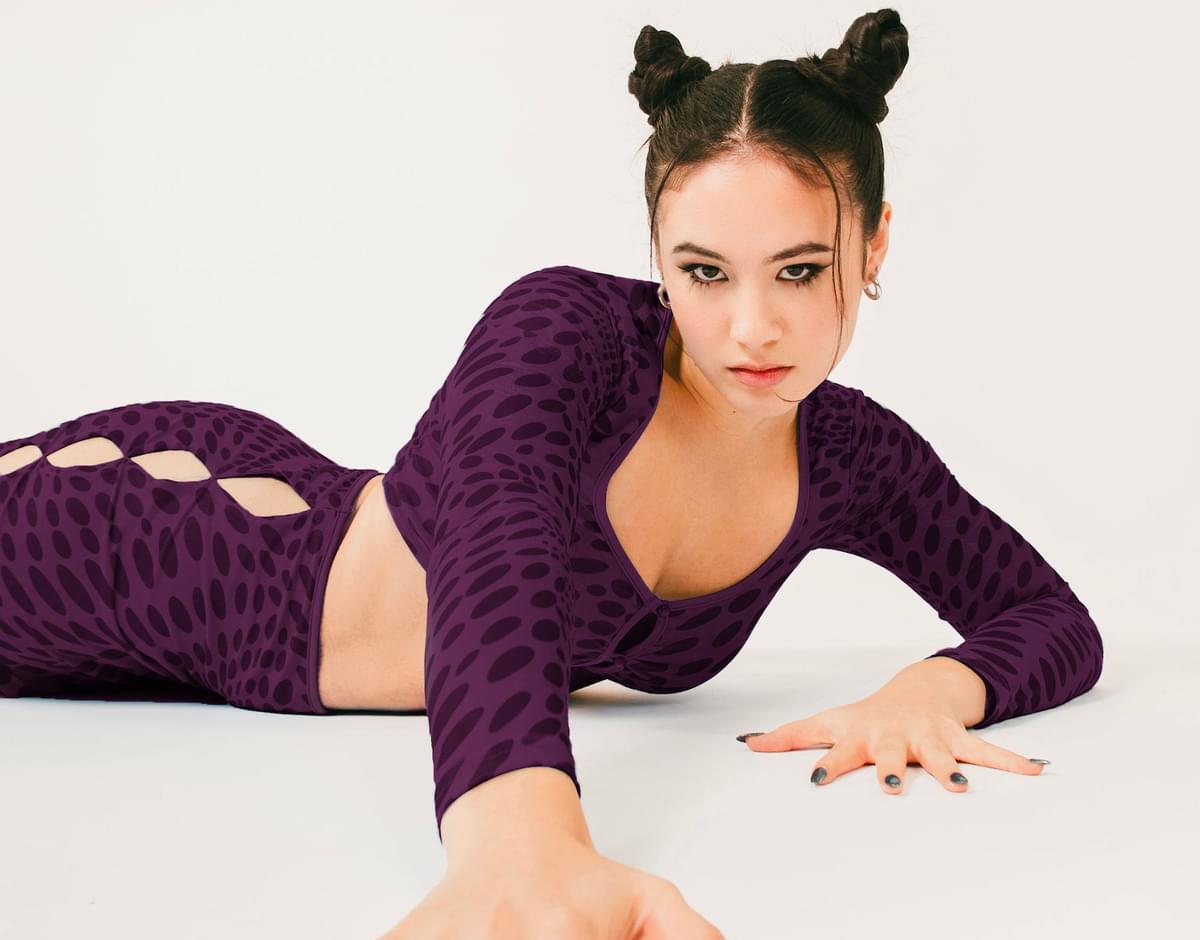 Emei's brazen new single "Irresponsible" shares the frustrations of messing up young adulthood
Releasing new music in AAPI Awareness Month, the newly minted Chinese-American alt-pop sensation, Emei, channels top-down disapproval into sonic form on "Irresponsible," the second single from her upcoming sophomore EP.
All the older generations have to say about Gen-Z youth is that they are lazy, stubborn, disrespectful, and most of all, irresponsible. Well, Emei - the Chinese-American alt-pop starlet who began attracting the spotlight on Chinese Idol aged 15 and later performed on Dancing With The Stars Of China - is here to embrace that impression and channel it into fiery alt-pop with her latest single, "Irresponsible."
Building off of an erratic and untamed drum & bass beat, Emei channels the same wild energy embodied by the production into the messaging of "Irresponsible", playfully bemoaning the frustrations of messing up young adulthood. She reflects that her mind is lost (but don't worry, she hasn't forgotten about her posh and upscale accessories): "Left my head back in the diner / Think my keys are right beside it / Let me know if you can find them / Cuz they're designer."
Flirting with hyper-pop notes throughout, the track is coloured with a witty lyrical pull, a satirical undergirding, and bold electronic glitches. The one moment in the track without chaos ensuing in the backdrop is when Emei's ringing vocal tones double down on defiance: "Don't tell me to go slow / Cause you know that I won't."

Catalysed by "Scatterbrain," the first single from her sophomore EP due out in August, Emei is currently riding a wave of organic reverence. What this means in Gen-Z terms is that "Scatterbrain" is viral on TikTok, and its accompanying music video is further stretching her internet footprint.
"Scatterbrain" features similar unsettling lyrical themes as "Irresponsible," and so the music video (directed by Aser Santos Jr.) taps generously into a visual aesthetic well shaded between light moments of uncertainty and dark moments of insanity as Emei's vocals hone in on a slower and groovier dance feel.
"Making the Scatterbrain music video with Emei was almost like method acting in that we just let our minds wander anywhere they wanted to go," describes Santos Jr. "There are so many tangible sounds in the track that we wanted to have a visual that matched. Playing with framing inspired by Wong Kar-wai and powerful transitions felt like the direction we could take to help push the playful side of Emei's music."
Like Emei, Santos Jr. is AAPI, and the two of them brought on several other AAPI creatives to bring this video to life. Regardless of the irreverent persona Emei may project on "Irresponsible", it must be said she uses her artistry and platform responsibly, helping to make the music industry more equal and accepting.

Get the Best Fit take on the week in music direct to your inbox every Friday