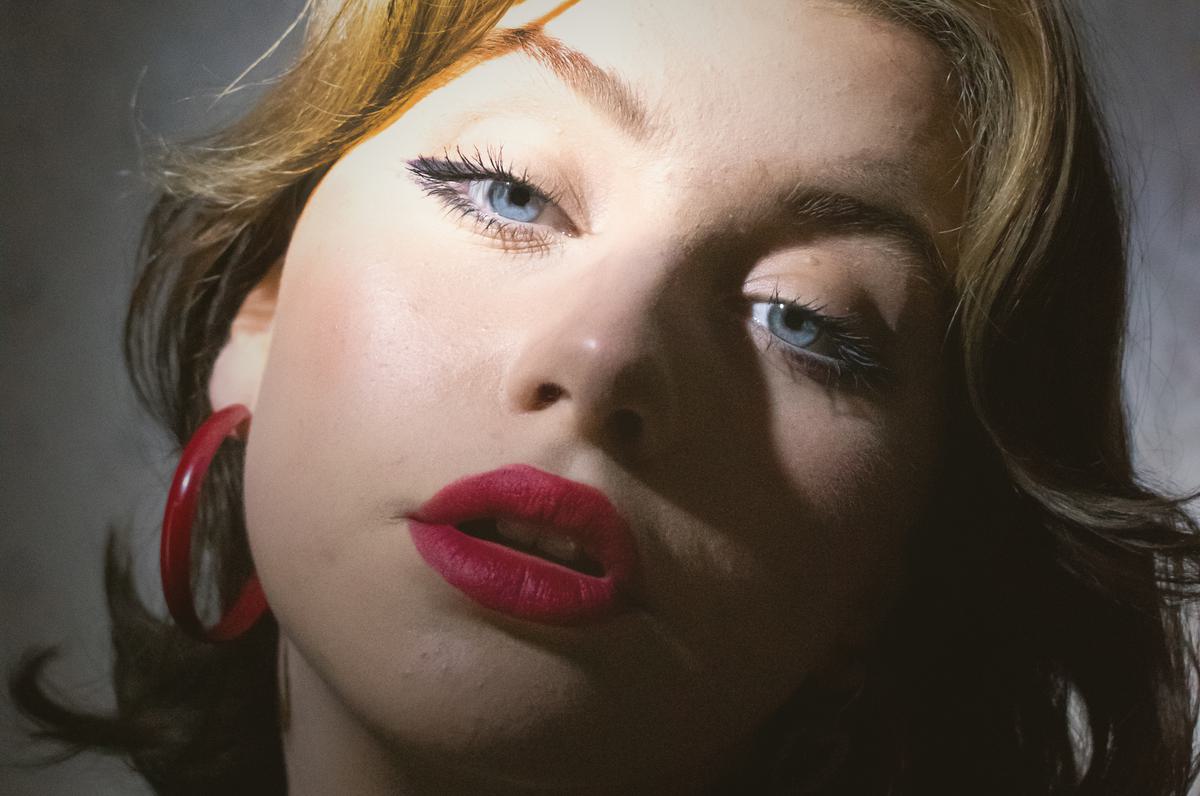 Ellur is emotionally charged in new single "Now I'm Alone"
"Now I'm Alone" is the latest single from Ellur, a spirited indie-pop artist from Halifax whose music tackles feelings of alienation, self-doubt and growing into your own skin.
In her own words, Ellur's latest rousing ballad is, "a song I wrote about approaching adulthood and finding myself very much alone with a lot of daunting and difficult feelings." If "Now I'm Alone" sounds like the aftermath of a gruelling night out, that's because it is. The song "intentionally follows my previous single "Best Face On", a song I wrote about going out too much and not wanting to come home," she explains. "The pair are both the most honest songs I've ever written and releasing something so personal is pretty scary."
Where "Best Face On" talks about painstakingly applying make-up to project a glossy, sanitised exterior, "Now I'm Alone" retreats to the darkest corner of the house to mull everything over, gin in hand. Both songs explore feelings of vulnerability alongside the need to wrestle with your conscience, whether that involves scrutinising the version of yourself you send out into the world – or the one you glimpse in the mirror by the end of the night.
An alumnus of the Adele school of songwriting, Ellur knows how to tug on the heartstrings with her music: dynamics that waver between forceful and fragile, thundered chord progressions, a sublime, swooning vocal you can almost wallow in. She's also recently toured with British indie heavyweights Embrace, so she's no stranger to drumming up the emotions of a large crowd.
As reassuringly familiar as the build-ups may be, the production also captures the spontaneity and raw emotion of Ellur's songwriting process. There's a moment towards the end of the track when the piano stops dead, leaving her voice to tear through the very fabric of the song, like an unvarnished cry from the heart. Acknowledging this nod to the moment of composition, she says, "Lee and Rob at Greenmount Studios did an absolutely magical job on the production and really brought to life how it sounded and felt when I wrote the song originally, on the upright piano that's decades old in my childhood home."
"I'm immensely proud of these songs, the lyrics and the sound really feel like a sneak peek inside of my brain," she concludes. "I can't wait to release them and I'm even more excited to play them live. I've been watching a lot of Top of the Pops at the moment too, so expect to see some wild dance moves at shows to come."
While a fully choreographed routine seems unlikely, the upcoming live shows promise some light relief from an artist getting to grips with the pains of growing up. Though Ellur might know all too well how it feels to be isolated, as long as she has that piano as a companion, she'll always find a way to connect.