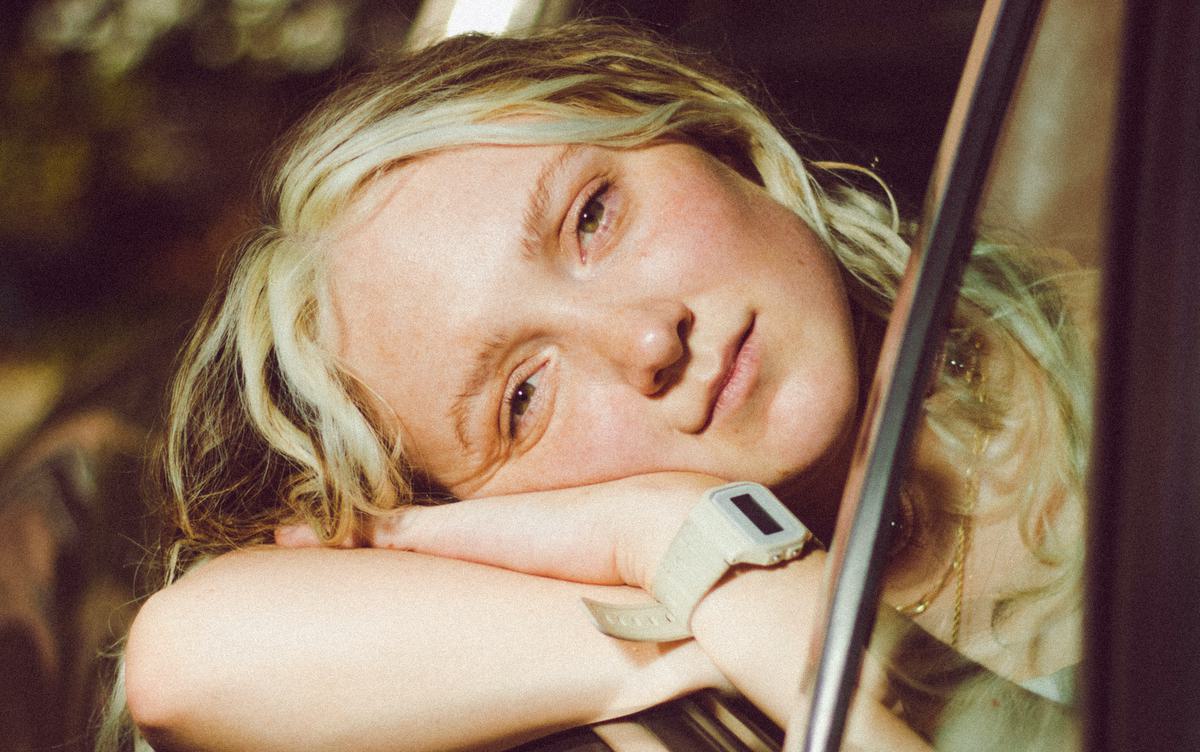 Edie Bens' latest single "Therapist" pens a patchwork of memories from a mismatched relationship
In country-pop cut "Therapist", 21-year-old Edie Bens finds herself between wistfulness and nostalgia, transforming revelations about a past relationship into delicate closure.
After a relationship has ended, it tends to become more idea than reality – a consortium of distorted memories and heightened emotions, a murky concoction of part regret and part relief. On her latest track, "Therapist", Edie Bens recollects and verbalises this multitude of emotions about her ex-boyfriend, delicately picking at aspects of their relationship and offering, with hindsight, why they never worked. Landing somewhere between wistfulness and nostalgia in her reckoning, the track offers a decided catharsis, as only with time has Edie been able to properly dissect the relationship and feel validated in her decision to end it.
"Therapist is about my uni boyfriend," Edie explains. "We started seeing each other mainly because of the convenience and the familiarity of being housemates. It didn't last very long as we were a terrible fit. And he was quite controlling. I was so scared to end things at first for fear of hurting his feelings despite knowing it was making me deeply unhappy."
The temperate quality of the track's Kacey Musgraves-esque country-pop production draws focus to Edie's candid lyricism, the shining strength of a clearly born storyteller. Inspired by the family's favourite artists that used to play in her dad's car, from Dolly Parton and Bruce Springsteen, she began writing lyrics from a young age. Then, from just thirteen years old, she was confidently performing her intricately crafted discography (!) at the local Working Men's Club. "I didn't get a chance to play in a band or anything like that because it was exclusively a boys' thing. But I loved playing so much I didn't care what anyone thought; I was just in my own world."
Honing her writing through the years, most recently penning songs of her travels with her band, Edie lyrically undergirds "Therapist" with hard-hitting autobiographic reflexivity. Lacing memories of her relationship together throughout the track, she creates a patchwork of moments that capture their mismatched coupling. Lyrics like "another shot for the thrill of it, am I the only thing you'll ever quit?" and "hell it was sobering, seeing you go home with someone else" are easy to imagine as scrawled diary entries, musings that have only become intensified with time. The song's hook, also the inspiration for its title, is perhaps its most cutting line, "you love playing therapist to everyone in the room."
Whilst Edie clearly laments the incompatibility of her relationship in "Therapist", it is importantly not a sad break-up song, nor a scathing or vengeful take-down track. Instead, it is apparent that through the very act of piecing together these revelations about their dynamic, Edie finds a distinctive closure and assurance as to why the relationship ended. "Writing this song was a way of taking back my own narrative and happiness," she describes, and as such, the listeners too walk away with a resounding sense of mature and healthy resolution.
The track's accompanying music video symbolically reinforces this sense of contentment in her decision. From the front seat of a long summer's drive across the Welsh countryside, Edie can be seen singing along to the song with an unmistakable tinge of a smile. The skies are blue, the roof is down, and verdant panoramas of rolling hills sweep in and out of the shot. The video ends with Edie finally pulling into a driveway, vividly marking that feeling of composure and completion that "Therapist" represents.