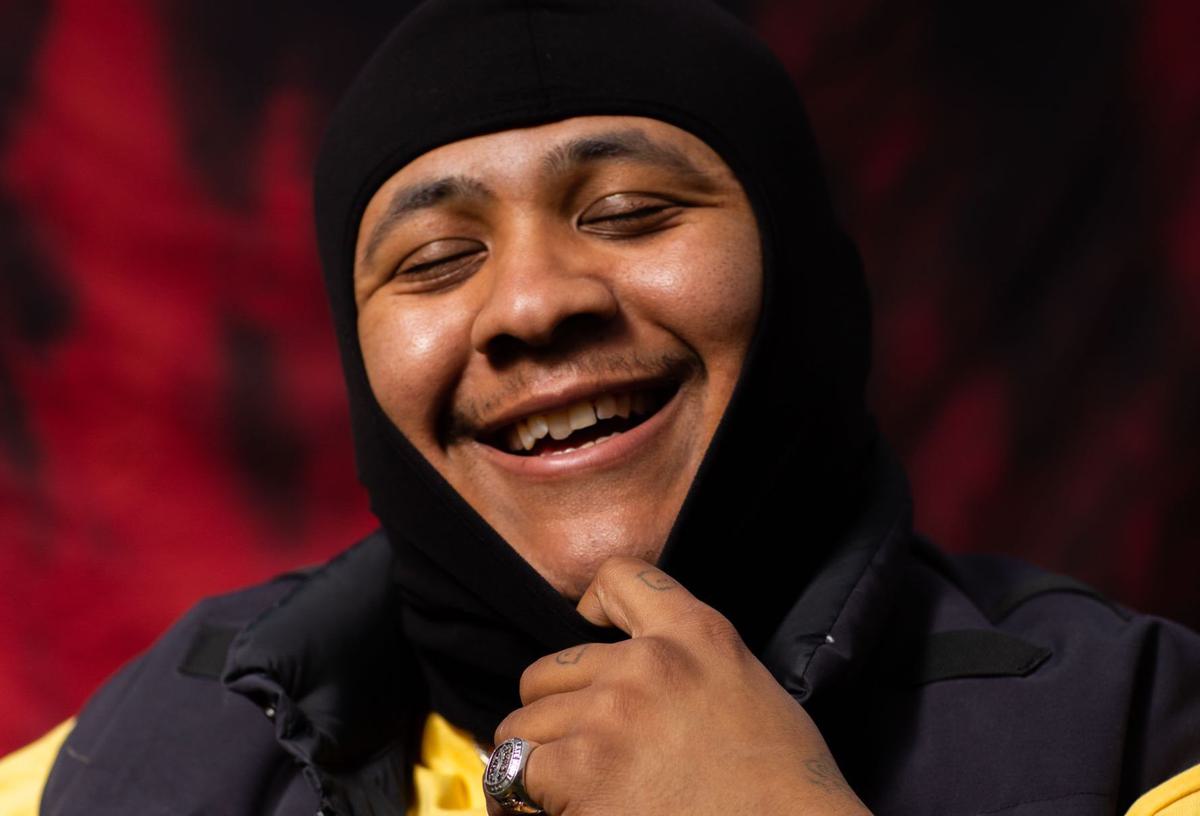 dreamcastmoe trades in romance for friendship on "Love Songz"
Don't let the title fool you: on his new single "Love Songz", Washington DC-based R&B, funk, soul, and hip-hop musician dreamcastmoe goes against the grind and opts for a simpler subject of friendship.
dreamcastmoe (also known by Davon Bryant) is no stranger to romance; even embracing it head-on with tracks like "RU Ready" - an intimate look into a night in. Recently, though, he feels particularly burned, with "El Dorado" running lines like "Just to see that she that she wasn't there / But I'm still winnin'". In "Love Songz" though, he rises from the ashes - "I'm not writing love songs no more," he sings over a hazy trap beat, "rather hang with my bitches and day ones."
Bryant said of the song, "I live for love, but when my heart's cold, it's the easiest thing for me to make fun of," which also appears in the song's music video, where he works at a flower shop and acts as a news anchor. A particularly vulnerable moment for the rapper, he reminisces on promises broken, and interest unrequited. "Taking advantage of me / Looking at me in the eye / Said she wanted to sit back / Maybe we could hit the streets of DC? No."
The song comes off Bryant's new mixtape, Sound Is Like Water, a compilation project which includes his Sound Is Like Water - Part 1 EP, released earlier this year, which features previous singles "RU Ready."
A breakout star most known for his ability to transverse genres and eras, he credits his music affinity to the multi-cultural and varied makeup of his hometown, Washington DC. "Most Black kids in DC don't ever get to this point," he reflects. "This is what I am making this music for, in the DC tradition of soul and empathy and love that is rooted in this city. My music is for real people dealing with shit every day."

The mixtape promises to be a full-on hypnotic experience, with the house-influenced "Make Ya Mind Up", the sparce, entrancing "Cloudy Weather, Wear Boots" and the groovy collaboration with ZDBT, "Much More". DC's dreamy, relatable writer seems like he'll always have tricks up his sleeve.
"Love Songz" is out now, with the new mixtape Sound Is Like Water set for release on 4 November. Find dreamcastmoe on Instagram.