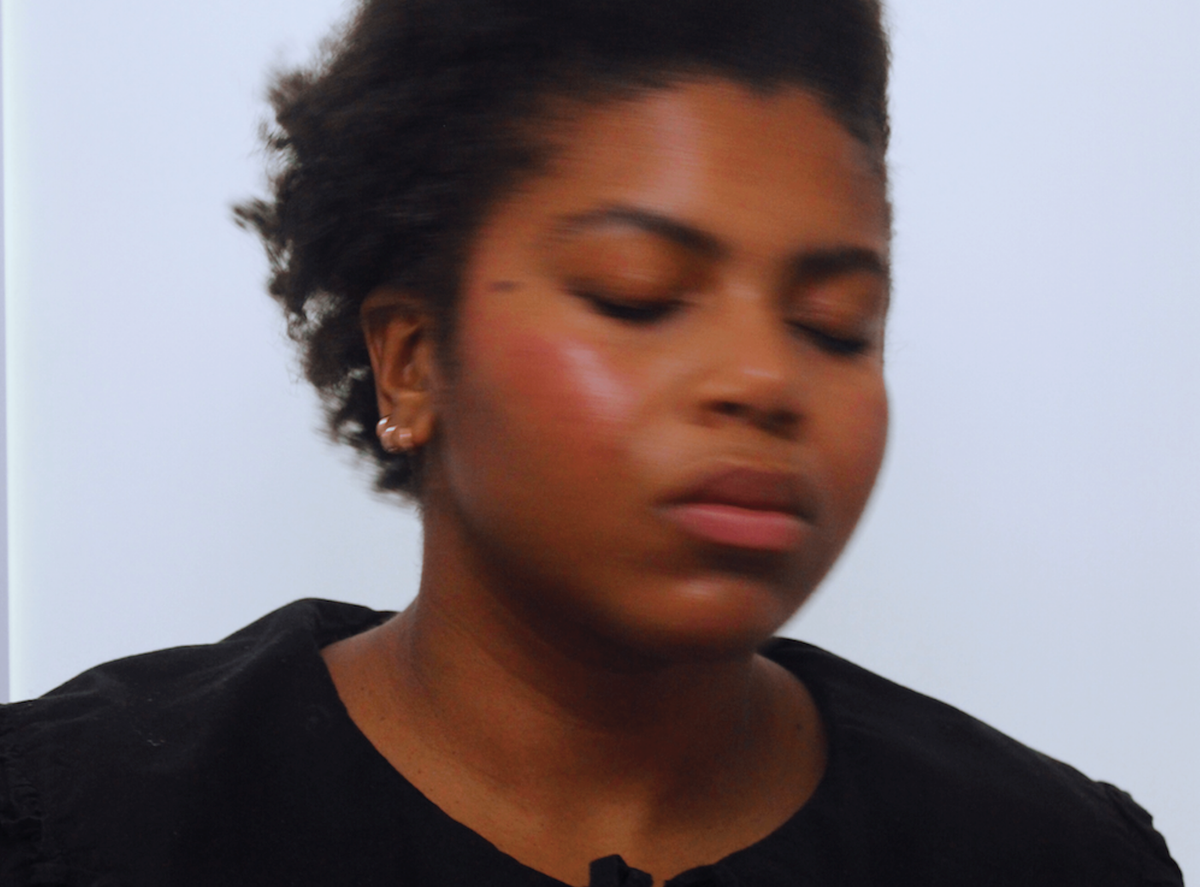 Claudia Isaki finds new strength in mesmeric "Marathon"
21 year-old singer-songwriter and musician from Paris, Claudia Isaki, today announces forthcoming EP More Flowers with the lead-single "Marathon", a reflection on the tension between faith and fear.
The musicality of Claudia Isaki is inspired by all the genres she's loved throughout her life: from Congolese rumba and French variety, to rap and rock, jazz and bossa nova, and more. These inspirations transpire in the vast well of her choice of melodies and careful songwriting. Beginning her career by playing in Parisian bars on open mic nights with her guitar, she gained experience and sated her dream of being a musician. It was in 2018 however, June 22nd to be exact, that she opened for one of the most recognised contemporary French musicians in a legendary Parisian music hall: Julien Doré at L'Olympia.
From that moment on, her career began to take shape as she amassed praised with the release of a string of successful EPs released in 2020. Her voice really no needs presentations, yet only a few moments of sincere listening. The singer's conviction and passion shine in every verse, as she declares her unwavering devotion and celebrates the transformative power of God's love. Her songwriting takes influence of artists like Lianne La Havas, Jordan Rakei or Yebba, bound together by Claudia's distinctive and unique voice.
But for an artist of this kind, who also draws inspiration from the rawness of the darkest sensations, particular in moments of struggle, anxiety, or hyperbolic doubts, she explains, "I wrote Marathon while recalling a time of deep depression and anxiety I'd been through. I couldn't find meaning in life despite my faith. I was only able to write about it after the fact, and I wasn't sure I was brave enough to release it as it's my most personal work to date."
The opening section of "Marathon" indeed reflects a period of uncertainty and yearning, amplified by the rhythm that then blossoms onto the track. "This song is the epitome of the project, and the title More Flowers was inspired by the bridge in French: 'Dis-moi qu'il y a encore des fleurs prêtes à éclore / Dis-moi qu'après la nuit je serai toujours en vie' ('Tell me there are still (more) flowers left to bloom / Tell me I'll still be alive when the sun comes up)."