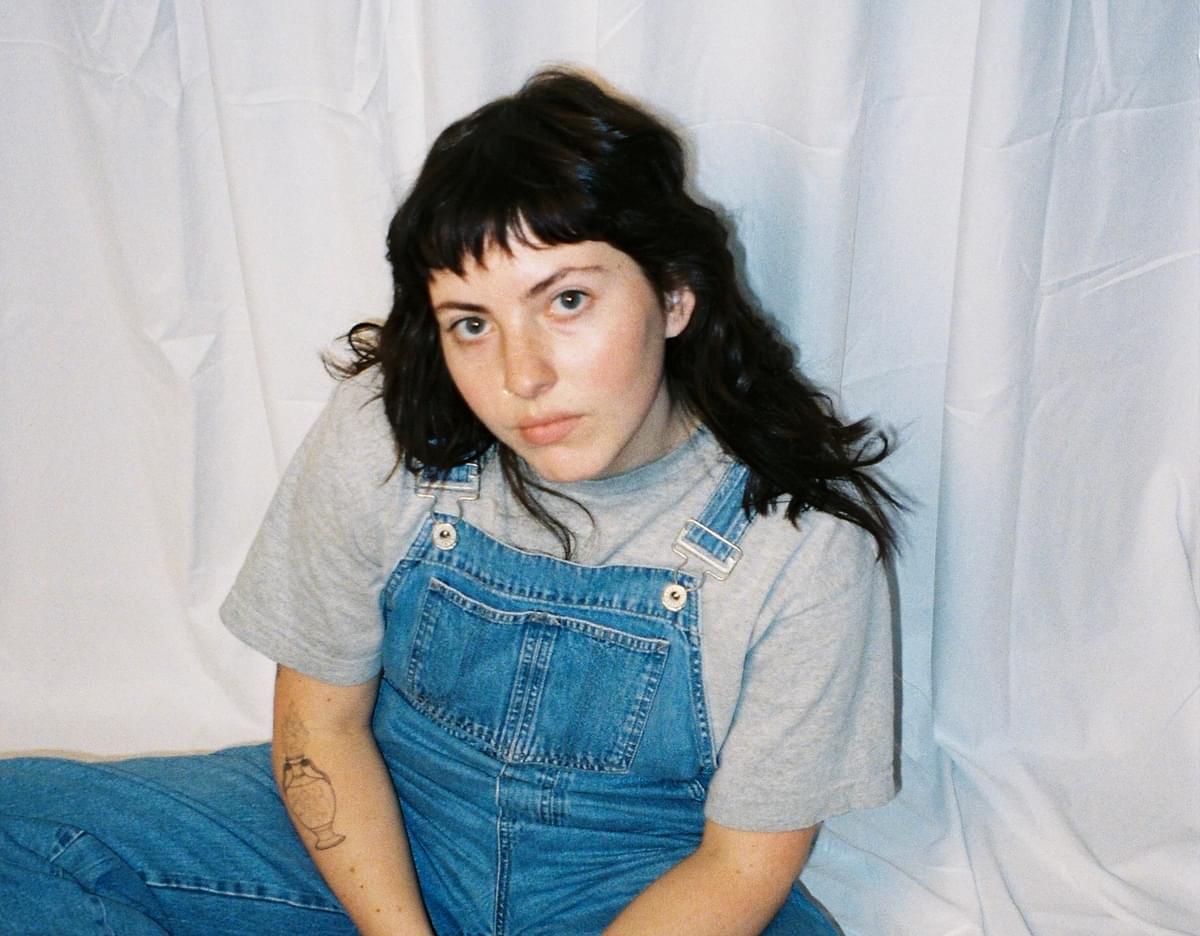 Chloe Gallardo works to uncover the roots of her imperfections in "Bloodline"
L.A. raised shoegaze artist Chloe Gallardo releases "Bloodline", a brooding ode to growing up in anticipation of her full-length debut
No matter how palpable, passion remains an invisible impression, and it is the very thing that propels each artist forward. That flame has been burning within alternative-rock artist Chloe Gallardo for as long as she can remember. Even as a kid, Gallardo could be found swaying in front of the crowd of an open mic or sitting in on recording sessions with her parents in Los Angeles. "I would always get this feeling in my chest watching an artist I really like," she said.
That stark passion for music followed Gallardo her whole life and is what drew the Southern California-based artist to pursue her own illustrious career. In 2017, her very first EP Hey Kid dropped, and what followed was a slew of poetic and, at times, even heart-wrenching singles. Akin to artists like Snail Mail or Soccer Mommy, Gallardo's latest single "Bloodline" arrives in anticipation of her long-awaited debut album Defamator, out later this May. The track is an ethereal reflection on how we mould one another as humans - for better or for worse.
Rife with warm, driving drums and lazy strums of an acoustic guitar, "Bloodline" explores the emotions that come with feeling like you've let people down. An electric guitar buzzes underneath Gallardo's vulnerable words creating a soft and intimate soundscape. The combined result is a wistful and dreamy landscape of intertwined guitars and structured chords.

"Bloodline is about feeling like a gigantic disappointment to my family (hence the name) and realizing that my parents are to blame for a lot of my struggles with mental illness," Gallardo said. "I wrote this song when I didn't have a day job and I had just moved back home so I felt like I had really taken a step back in my life. I also was going through a series of failed relationships and I just felt like a burden to them. I guess my goal for this song was to just convince them that I was trying my best in a set of unfortunate circumstances." Much like passion, "Bloodline" recognises that failure is innate within each human - even those we staunchly admire and rely on, even ourselves.
Other tracks she's released this year prior to her latest single include "Last Dance", which is a lament at losing yourself to love, and "God Is Dead", which captures the undoing of faith in the things we once held onto. Finding strength in the understated, Gallardo's world of songs are held up strong with hard truths and dreamy soundscapes that captivate. "I have always written music this way…it's funny because I try so hard to write darker-sounding songs and they always come out way too pretty. So I've resorted to writing the most gut-wrenching and intense lyrics to compensate," she said.
Raw and relatable, Gallardo sings honestly of the same feelings we all struggle to comprehend in our own hearts and minds. That passionate fire that boils within every ambitious artist is the very thing that propels each forward, and Gallardo has her eyes set on the moon.
Get the Best Fit take on the week in music direct to your inbox every Friday