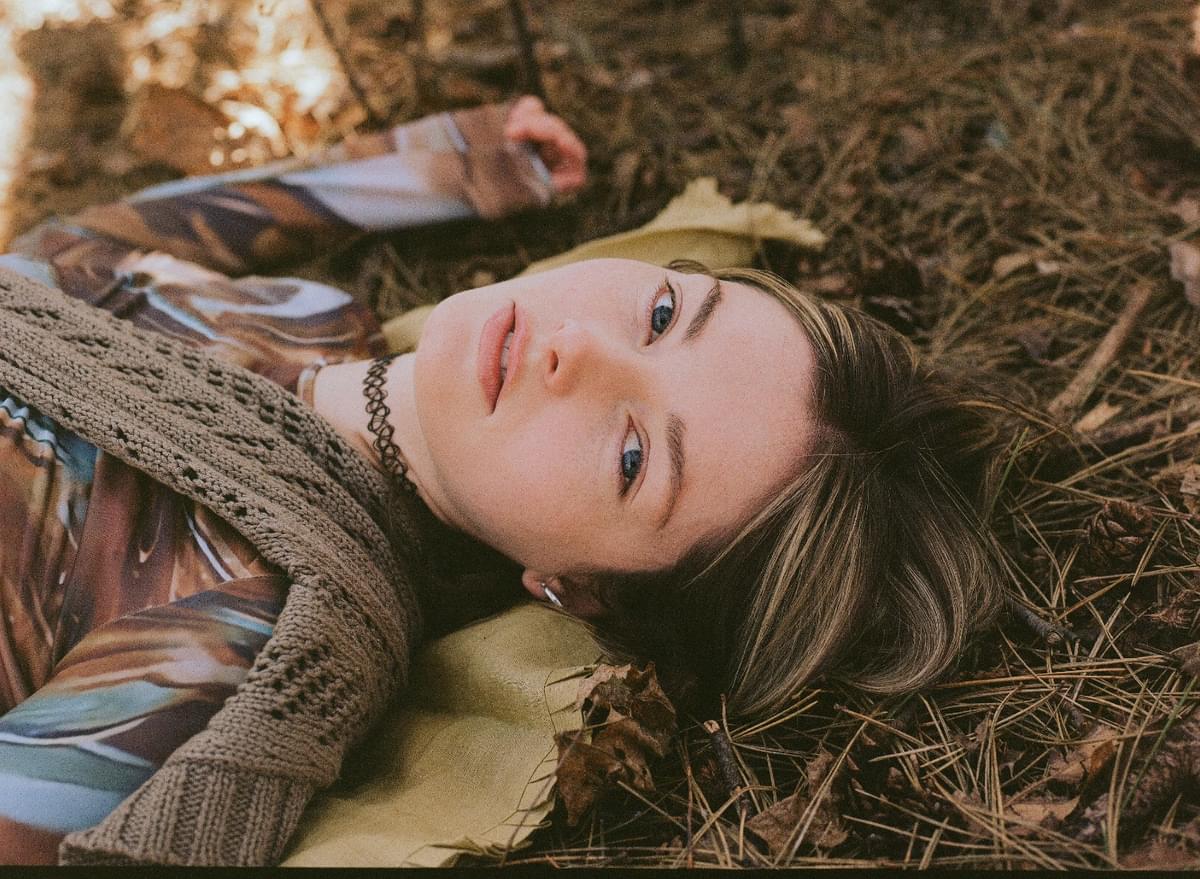 Blair Lee welcomes us to a world of wonder on "Flower Mind"
The Canadian newcomer Blair Lee turns life's little moments into musical magic on latest single "Flower Mind", celebrating the everyday rather than searching for better or brighter online.
Reviewers love using the words "haunting" and "hypnotic" to the point of cliche, but they definitely apply to Canadian singer-songwriter Blair Lee. When you listen to her music, it's like the frenetic world of social media doesn't even exist. Her new single "Flower Mind" is about the wonder of life's small moments, and how we can revel in them instead of fixating on pixel-driven fantasies.
"I was sitting on the streetcar going nowhere," recalls Lee. "I had no plans other than to leave the apartment. I saw a girl riding her bike along the waterfront, a basket of flowers hanging off her handlebars, and I thought, 'hmm…I'd like to be like that.' The song is about having strong envy for certain characters/people I encounter who seem so bright and bubbly and charismatic and charming."

Lee's debut EP The Puppy Game is set for release on December 2. The first single from the project was an acoustic gem called "Hurdles" – and the visual for that song stitches together home videos from the singer's youth that are sweet yet never saccharine. The follow-up was "Peachy World", featuring pulsing guitar instrumentation reminiscent of Andy Summers' work on The Police classic "Every Breath You Take". The accompanying video for that track sees Lee enjoy an evening at a carnival, along with a mysterious veiled companion. Both singles were produced by Lee's close collaborator ModMaxx, who has worked previously with Drake and Roy Woods.
An artist who emphasises introspection and airiness, especially on latest cut "Flower Mind", Lee's career appears to have no ceiling. Like Taylor Swift, her breathy vocals are exquisitely expressive. And her recorded work so far has barely tapped into her keyboard skills. She's a classically trained pianist who will no doubt take some musical detours from the '80s/'90s rhythm guitar she so clearly loves.
It seems inevitable that Blair Lee will one day join the elite club of Canadian musicians like Joni Mitchell and Bruce Cockburn who have transformed our musical world. Like those artists, Lee has a caring heart that touches you in every song.

"Flower Mind" is out now, with the debut EP The Puppy Game set for release on 2 December. Find Blair Lee on Instagram.

Get the Best Fit take on the week in music direct to your inbox every Friday