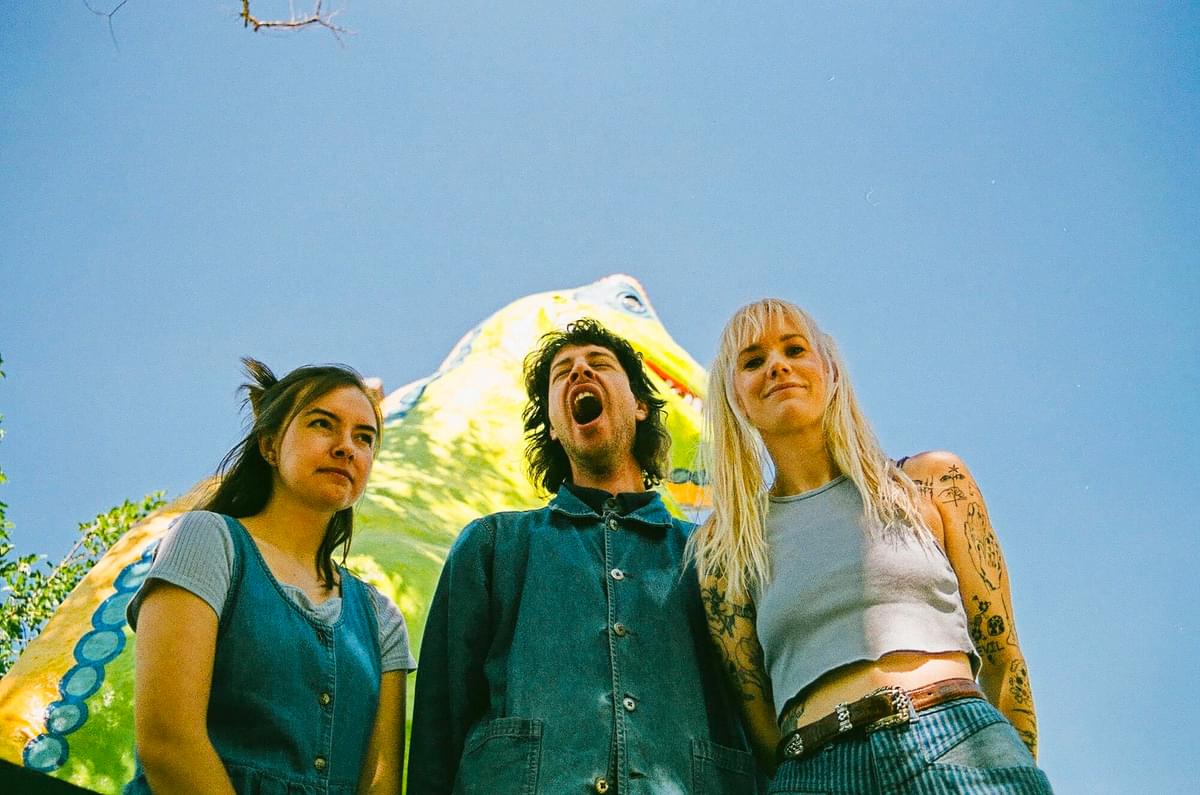 Being Dead show their passion in a sea of summer-time bliss on "Daydream"
With the new song and its accompanying video, Austin psych-pop outfit announce their debut album via Bayonet.
A few weeks ago, Being Dead released "Muriel's Big Day Off" the first official single from their forthcoming album. "Daydream" is the new single on the block and reveals a loose yet vivid writing style, as if Moldy Peaches and Frankie Cosmos met for a few moments. Weaving dream pop, art punk, bossa nova and jazz, Being Dead fuse their interests into one big suite of musical breaths.
The accompanying video, directed by Katie Cheline, is a funny journey of riches to rags. "It's safe to say that we're typically ambitious when it comes to music video ideas and this one is no exception," the band share. "We had a lot of ideas for this one and ended up just cramming them all in there. We think this is a relatively courageous attempt at a highly-condensed Pride and Prejudice 2."
For Being Dead, every gig is special. Since they began in 2016, Keller and Dosier have shared instrument duties, swapping between vocals, keys, guitar, and percussion. The band is dialled in and all-around wild too. Take a look at the 2019' session filmed in KUTX producer Jorge Sanhueza-Lyon's home, and in less than four minutes you'll get a glimpse of everything.
Through delightful vocals and gonzo theatrics, they are a candidate to be one of the freshest and wackiest bands around. The new album, When Horses Would Run, aims to be the juicy concentrate of weirdness that the band conjures up. "Our music is really a cross-section of our friendship," says Falcon Bitch. "We've lived together and we're always together and I feel like that's palpable. This is definitely a collection of songs from different versions of us."
"Daydream" is out now, with the new album When Horse Would Runset for release on 14 July. Find Being Dead on Instagram.
Get the Best Fit take on the week in music direct to your inbox every Friday