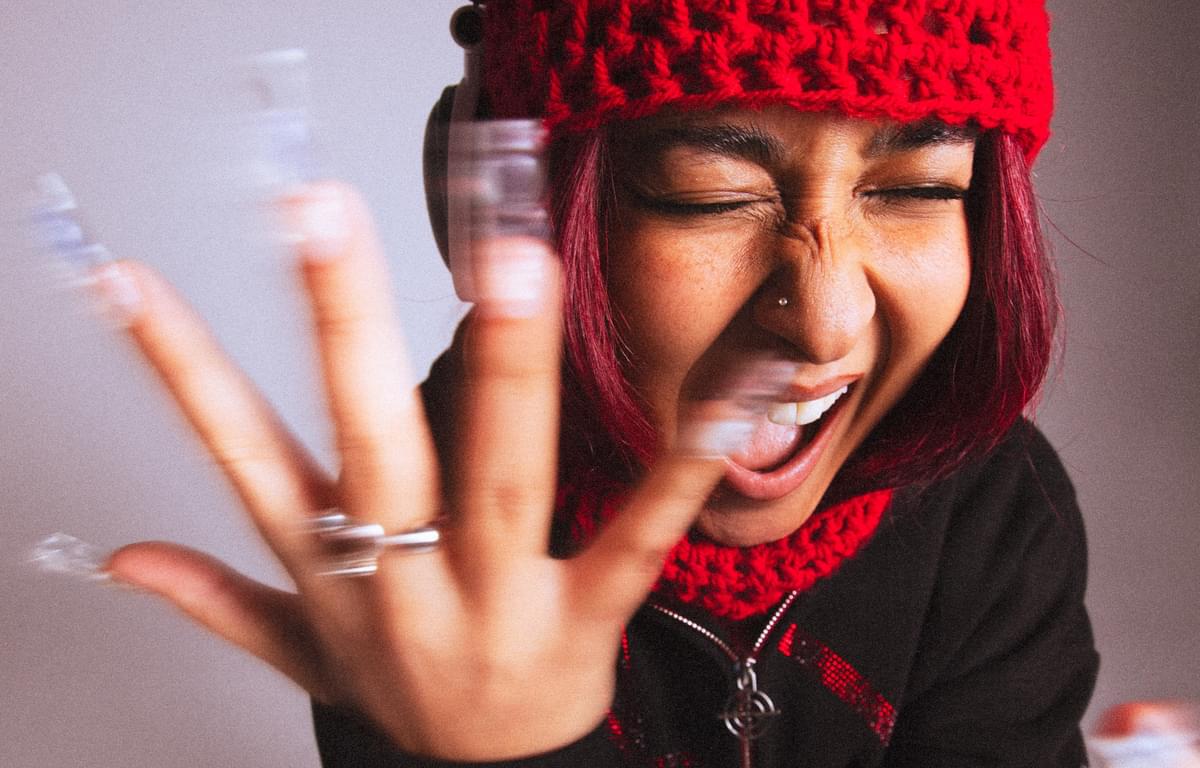 ASHWARYA's "Can't Relate" is a wake-up call to overcome insignificant dramas
ASHWARYA's latest single is as theatrical as always, a multi-layered mantra for coping with reality when you can't quite believe what's going on.
ASHWARYA continues to surprise and subvert with her melting pot of sounds, even when condensed into just one track. She's built her distinctive sound around fusing contemporary pop, traditional Indian instrumentation, and futuristic textures making for something totally her, and totally timeless.
From grinding industrial electro in the ultra-powerful opening to the Nintendo noises and incredulous repetition of the title phrase to the whiplash of an organ bringing the drama even more, "Can't Relate" is no exception - dipping through its disorienting structure at light speed.
The song is pacey, fuzzy, and one of the darkest offerings ASHWARYA has shared so far - but it's an apt soundtrack for the constant swirl of stress we're living in. "I think at the core of it, the track speaks to a lot of the frustrations and the inner monologue of wanting to just dissociate from people who infantilise you," ASHWARYA says of the track.
"With all the crazy shit going on right now in the world (the list is endless) and the added anxieties through social media and the news, it's got me questioning, 'what the fuck is going on here?' 'Is this really happening?' Hopefully, it resonates because I can't seem to relate to a whole lot going on, especially now."
Discussing the writing process, she elaborates ""Can't Relate" was a song that came out of nowhere, which is what I think adds to its unpredictability. I'd just finished touring with The Rubens, and Sam, the legend, invited Stevan and I to come down to his studio in Thirroul, NSW, for a couple of days. It reached a point in the session where Steve and I were creating in pure chaotic, unhinged frequencies (in a good way), which manifested itself into this track."
Get the Best Fit take on the week in music direct to your inbox every Friday