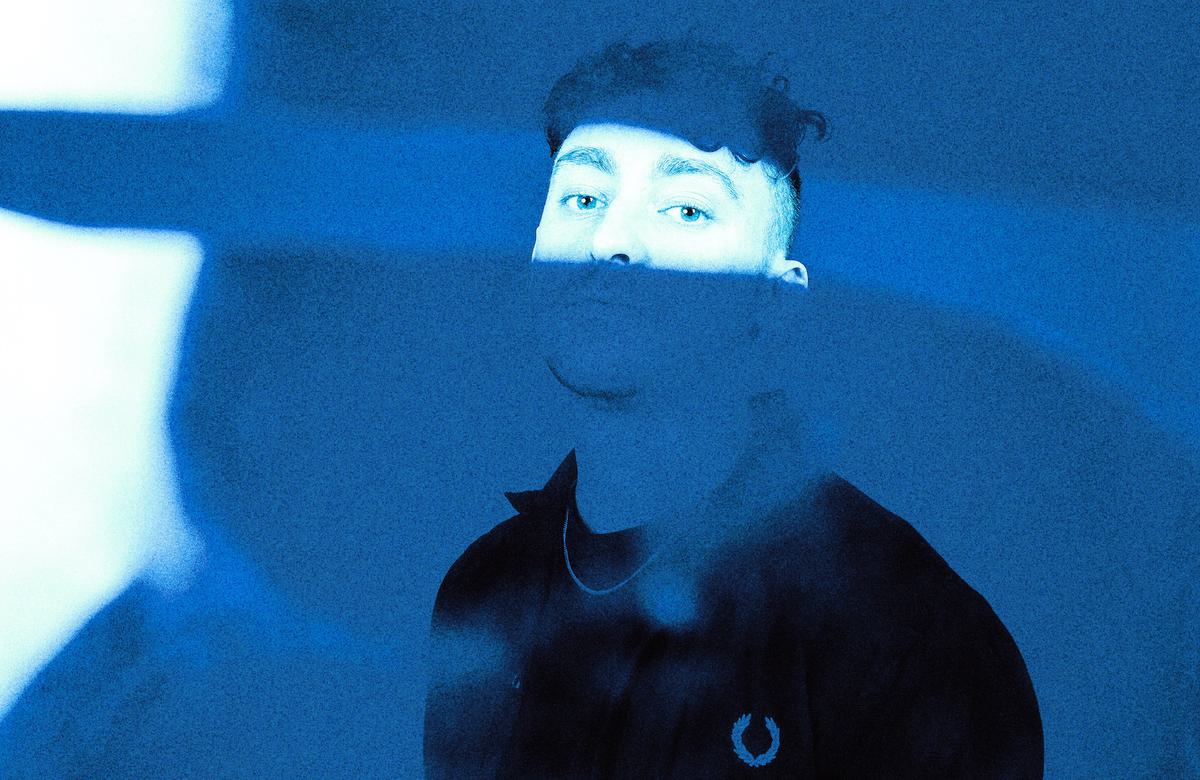 Antony Szmierek questions the point of effort on new single "Rock & A Calm Place"
Published author, writer, and spoken word artist Antony Szmierek questions the futility of trying with his latest single "Rock & A Calm Place", one of the final releases ahead of his upcoming project Poems To Dance To.
With a bouncing bass, smooth synth and a triumphant horn line, "Rock & A Calm Place" finds Szmierek pondering life in all his mystery; offering a modern take on the Myth of Sisyphus, the 1942 essay by Albert Camus which introduced the world to Camus's philosophy of the absurd, which argues that life is essentially meaningless and it's humans to blame for the never-ending search for the answers to unanswerable questions.
"When I was writing this I found myself consciously slowing down and trusting myself to find the space between the music rather than being 'on' it all the time," Szmierek explains of the song's creation. "So it's quite conversational, really, and then skippy where it needs to be. I like that despite the content - I was in a bit of a weird headspace and not sleeping much - it still sounds cautiously optimistic."
The track is accompanied by a Chaplin-style, black and white music video. The video was shot at the Pots and Pans monument in Manchester and finds Szmierek trekking a rock (played wonderfully by actress Kate Pearson) up a mountain, doing all he can to reach the summit until, inevitably, the rock stumbles and falls to the bottom once again for the whole process to recommence.
"The visuals are linked quite closely with the track on this one too, and it was my first time writing and co-directing what I wanted to feel like a short film" Szmierek adds of the process, "There's a little nod to [previous track] "Hitchhiker" in there as well ("you've been lost deep in Orion's Belt loops again, haven't you?") and I get to do a bit of singing towards the end which I want to do more of."
"Rock & A Calm Place" follows Szmierek's previous two tracks "The Hitchhiker's Guide To Fallacy" and "Working Classic" which propelled him to the fore and garnered support from the likes of Jack Saunders, Steve Lamacq, Chris Hawkins and Rob Da Bank, who invited Szmierek to play second headline at Camp Bestival last year.
"Rock & A Calm Place" is the latest single to be released from Szmierek's forthcoming self-released EP Poems To Dance To, which is scheduled for release in March. The seven tracks, which included his three singles so far, are set to showcase Szmierek at his very best and highlight why he is being lauded as one of the leading lights of a new generation of truly captivating British songwriters.