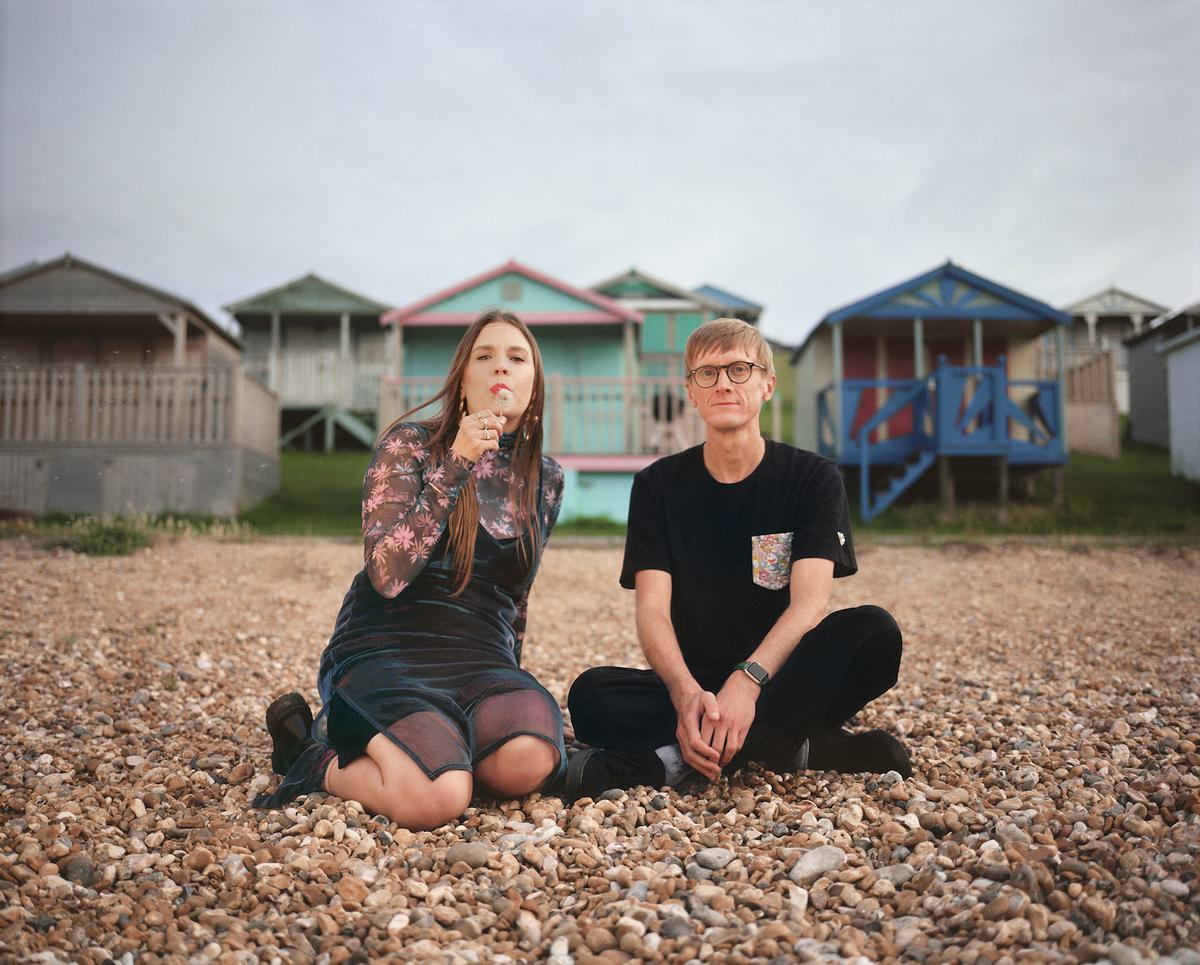 Alev & Jas join forces on "All Of The Weeds" to deliver the first glimpses of their new dream-scape
Simian Mobile Disco's Jas Shaw has teamed up with songwriter and producer Alev Lenz to form Alev & Jas, teasing their upcoming collaborative album with delicate debut "All Of The Weeds"
Based between London and Germany, Alev & Jas is a powerful collaboration between Alev Lenz, singer, songwriter, composer, and producer, and Jas Shaw, one half of the renowned electronic duo Simian Mobile Disco. Whilst Alev has made a career from her urbane and unique brand of pop, as well as collaborating with a bounty of esteemed artists, Jas Shaw's electronic grooves brought fame before a personal health challenge left him isolating at home in 2018 and pouring fresh creative attention into his music.

The roots of their collaboration trace back to a Hackney Road studio a decade prior, where Jas helped Alev mix some music and they both formed an unspoken bond and intuitive knowledge of the other's artistic language. "Our musical orbits aligned, and we've remained in that universe ever since," Alev recalls. Jas adds, "Alev is a wonderful singer and writer, but what makes us most compatible is her enthusiasm to have her voice treated similarly to a synth. Things that I would be nervous to send to other singers are pretty routine for her. I hear a very natural, cohesive scene primarily featuring Alev and synths. It feels utterly convincing; the voice seamlessly melds with the synths, and there's no sense of a disjointed collage of two separate elements."

Now formally releasing music as a pair, debut single "All Of The Weeds" is the first excerpt of their upcoming album Bring Your Friends, slated for release on February 23rd 2024. The song itself is a gentle jaunt, made up of Alev's signature harmonies and Jas' down-tempo electronics which give depth to the vocal melodies but without being intrusive at the same time. A dream-laden lullaby of finding self-assurance in a world of peace.

"You must cultivate a garden within yourself and look after it with love, and grow the seeds you have been given. In patriarchy fathers are pictured as the providers but I am adding and imagining a softer father here, one that folds flowers, offers a garden of beauty and softness and a mother that provides with the gold of her heart," explains Alev of the track.
What makes the listening an undeniably joyful experience? It is the combination of voice and instrumental parts, which sounds effortlessly genuine and shiny. Whilst Alev's voice twinkles over the surface, it always maintains complete composure, displaying impeccable phrasing and timing. Her honest lyrics, instinct for melodic hooks, and intriguing harmonics form deep and compelling songs that hold their own - ushered along by Jas' beautifully instinctive production.
Speaking of what we can expect of Bring Your Friends,Jas teases, "I was in lockdown, I really only sent Alev the tunes because I knew that she would be able to see what I was doing but would likely have a very different slant on them." Crafted between Alev and Jas's respective homes in Munich, London, and Kent over the past year, it's an undeniably personal creative output. It's ultimately "about friends talking about the state of the world and their souls."