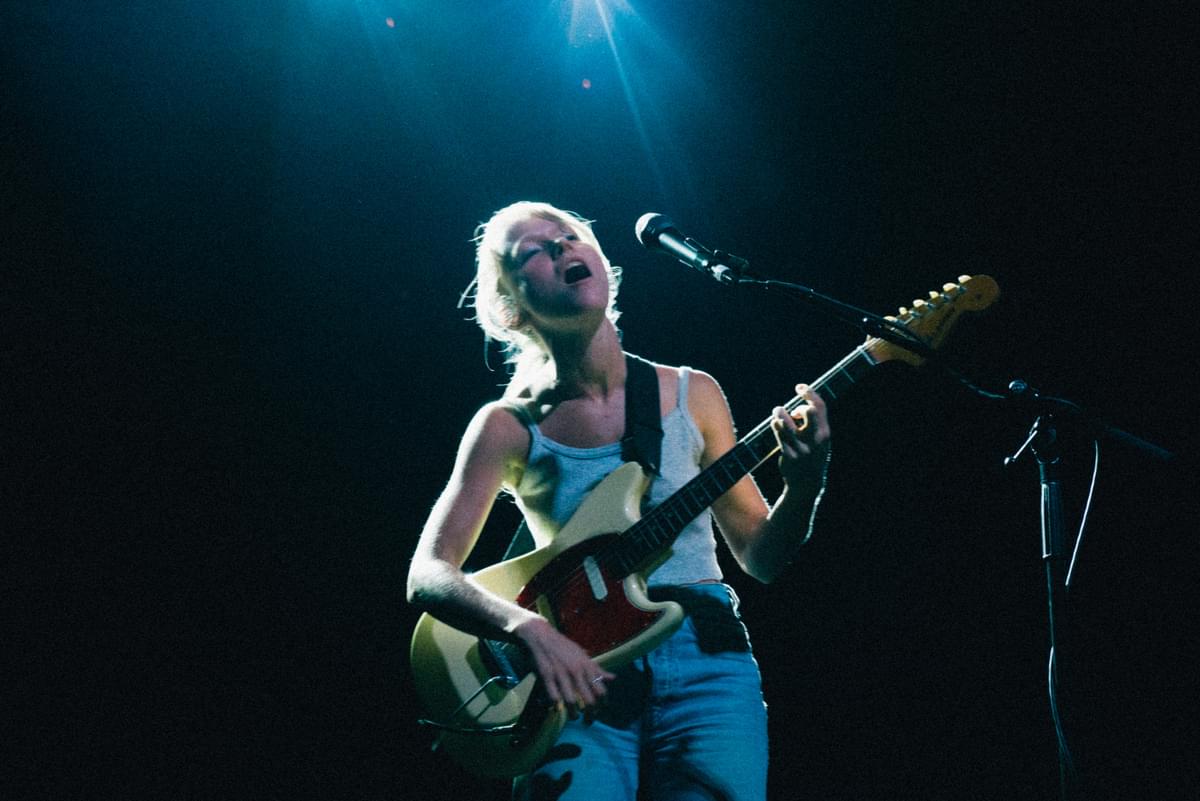 Alice Phoebe Lou strives for a new kind of living on "Open My Door"
The second single from Alice Phoebe Lou's upcoming album is a glowing, intimate reflection on safety and self-love.
There's a rare comfort and unfiltered honesty that could once only be found in nightclub bathrooms and tender cross-legged conversations on your best friend's bedroom floor. Now, it's accessible anytime through your earphones and on vinyl, courtesy of a wave of women blending soft folk and indie with candid lyricism marked by unfiltered experience and unwavering understanding.
At the centre of this movement is Berlin-based, South African-born Alice Phoebe Lou. On her new single, "Open My Door", she draws sonically from sixties Motown and soul, combining tremolo guitar and picked bass with reverberant vocals. The resulting sound is warm and familiar, reminiscent of peers such as Julia Jacklin, Big Thief, and Jessica Pratt. Following the themes of 'Shelter', the first star-dusted single from her upcoming album, her achingly intimate words push to the forefront once more as she contemplates safety, self-nurture and bodily reclamation.
Renouncing her tendency to make her world "safer for everyone but her," she now takes the time to carve a safe place for herself. Atmospheric vocals aspire to a softer life, exploring a conversation between Lou's teenage and adult self as she reels from a "difficult teenagehood of painful relationships to men, sexuality and her body." There's a melancholy beneath phrases like "alone but alive", an implication that this healing requires the closing of a door and a little isolation. Her feminine imagery swings from the grand to the mundane as she solo travels through self-acceptance – picking herself up off the carpet and mothering herself up to the heavens.
Lou calls the celestial new single "Words to soothe my pain, to remind myself of what I've been through and show myself how far I've come. A conversation with my inner child and a self-love anthem that brings tears of pain and joy to my eyes every time I sing it."
Though the track is inescapably personal, it feels as though Alice Phoebe Lou is picking us up off the carpet too. "Open My Door" is a big sisterly urging towards self-care delivered amidst dreamy vintage instrumentals, an echo-chambered invitation to join Lou in putting yourself first, and a shimmering glimpse into her next LP.
Get the Best Fit take on the week in music direct to your inbox every Friday