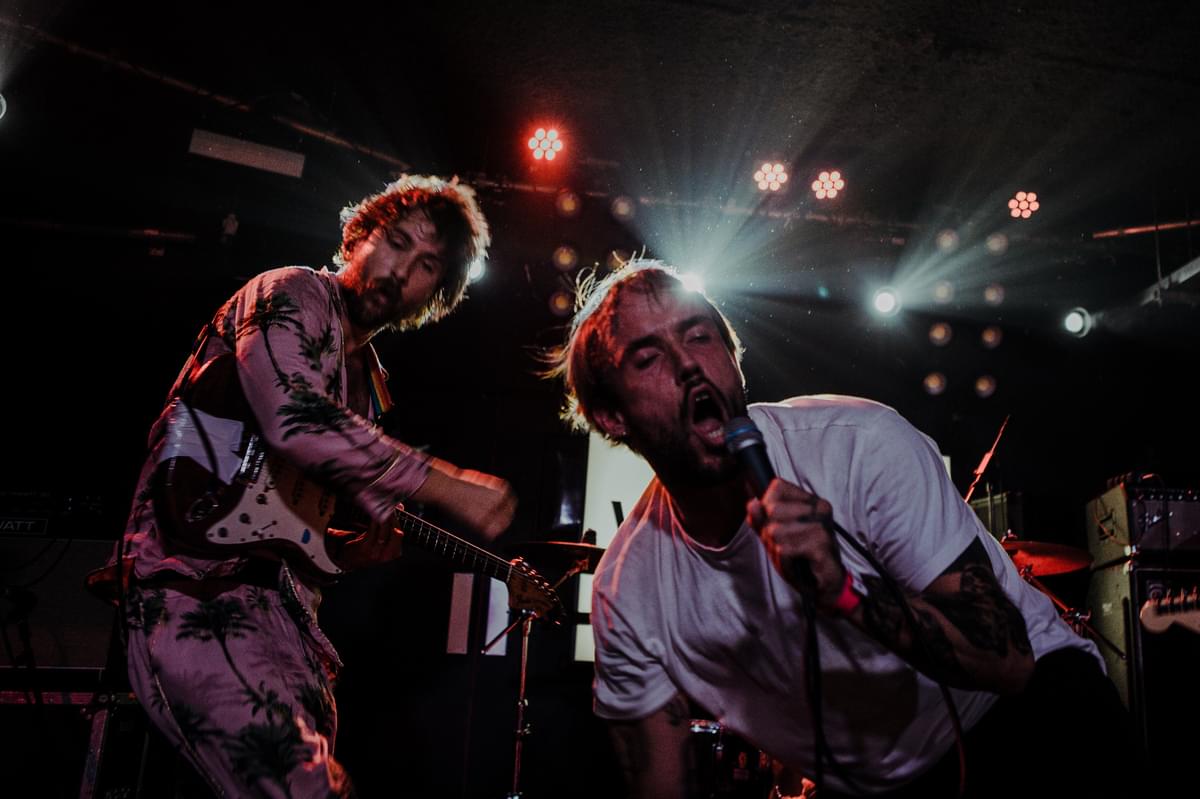 Visions is fast becoming one of the UK's finest festivals
I have never fully understood why Visions Festival hosts an annual dog show to kick off proceedings, but I'm very glad that they do.
I can think of no better way to begin a day hanging out in Hackney than meeting a baby pug named Sushi (so named for his rolls) and watching a cheerful bevvy of pooches compete for the cherished prize of waggiest tail. All festivals ought to begin with a dog show. Thus, I am primed for a day of live music, and start the walk from the paddock of St John's down to the canal. I think about Sushi approximately thirty six more times throughout the day.
The first act of the festival is an unexpected surprise - Mellah, stepping in as a last minute replacement in a bright and mercifully air-conditioned Oval Space. Although I'm sad not to see Sassy 009, the rock outfit quickly wins over the thin early afternoon crowd with stark songwriting and knotted, complex musicianship.Soon after, in the blistering heights of NT (luscious green plants confirming the greenhouse effect of the sweltering room) Girlhood embody the heatwave with soulful duet vocals and summery R&B electronics, earning a rapturous reception.
Towards the late afternoon, a few more well known names start appearing. After the misstep of the overly abstracted An Object, a five year break has brought No Age back with a brilliant new album and a blistering set to go with it. Still touring as a duo, they create more din than ever, washing wave after wave of rollocking fuzz and psychy ambience over an increasingly animated crowd. Back down at Oval Space, a delayed Marika Hackman recovers from sound trouble admirably, blending gentle melodicism with expansive, flexing arrangements.
Photo by Eleonora Collini
Happily, it's not all about the bigger names. Visions is fast becoming one of the very best types of festival - where there are as many highlights in the unknown gems at the beginning of the day as there are in the bigger names towards the end of the night. Year on year, the curation improves even further, making this one of the true highlights of the London summer circuit. It's a brilliant showcase of the cutting edge, where you can carve out a day suited entirely to your own tastes. Each stage develops its own style across the day - from upbeat pop stylings in the glistening heights of NT, to ferocious noise in the dank underbelly of Hangar.
It's here that I finish off my evening, pulverised by the grinding noise of IDLES, Joe Talbot barking at his audience while crowd surfing in a near-impossible standing position. The packed room hits a frenzy right to the back of the room, shouting along to every word. Here again is evidence of Visions' impeccable curation; giving a band a perfectly timed headline slot as they hurtle through the white heat of a hot streak, rather than wheeling out some ostensibly big name long after they've fallen from a peak, as so many festivals do. Idles deliver a truly vital punk show to round off the night. The room is a crucible, and we leave feeling both battered and cleansed.
Get the Best Fit take on the week in music direct to your inbox every Friday