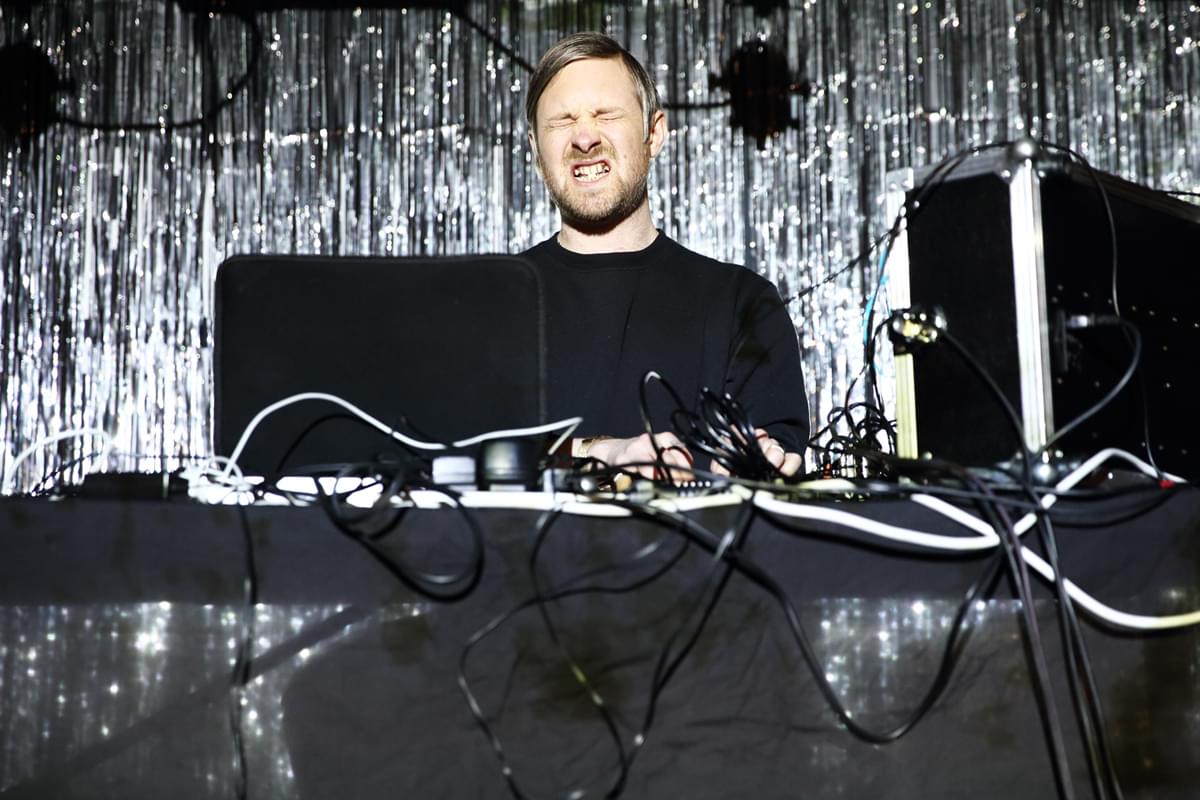 Visceral & Immediate: The Best Fit Verdict On Visions Festival
Visions Festival is an underrated gem. By and large, it feels to me that these venue-hopping festivals have had their day, especially after Dot To Dot seemed to go off some sort of cliff around 2010. But Visions proves that the format still works sweetly; fresh acts and big draws spread across much-loved hotspots of East London, and it's well curated, trendy, and diverse. The practical execution is also fantastic: not too many queues, lots of nice spots for a beer, and unexpected surprises ranging from Twin Peaks-themed dog shows to crepe making competitions. It's always a delight, and this year's edition is no different.
I begin my day with a trip to Oval Space, to catch IDER. On record, tracks like "Face On" are big, pulsating synth-pop bangers. Today, the electronic duo aren't afraid to pull back on the textures, to let their wonderful harmonies come to the fore of the tracks. "Face On" is stripped right back to the barest piano chords, while their final song sees them standing face to face, locking eyes, and going fully a capella in a swooping finale. A strong opening. Next, Noga Erez bring the first real rush of bass and rhythm to the day, with a whip-smart blend of jerking, wonky electronics with pop songwriting.
A trip to the dank underbelly of the Mangle brings the day's first misstep in the form of The Men. The Mangle has muddy sound at the best of times, and so vocal lines and lead guitar detail get lost in a whirl of distortion. Playing straight punk, they're at least invigorating, but mid-set tech issues and a meandering detour into their more acoustic and blues-based material kills momentum Happily, the day is put back on track by Blanck Mass, who uses the claustrophobic space and sound to create something as bludgeoning as it is blissful. It's less transcendental than his work with Fuck Buttons, but more visceral and immediate, making it the true festival stand out.
I'm torn between Liars and SOPHIE for my headline performance, but end up plumping for the obvious uplift of SOPHIE. Sadly, I am disappointed. A few years ago, at the height of PC Music mania, SOPHIE shows were a blast of pure fun, with enough innovation and subversion of contemporary electronic trends to stand apart from the rest of his troupe. Tonight, he seems to have shed both the fun and the innovation, offering a set of samey, standard issue dance music, in which the light show does more heavy lifting than the beats. It is a far cry from his former ability to satirise mainstream dance whilst looking into the future of electronics.
Still, a couple of disappointing sets don't dent the overall effect of Visions Festival's winning formula. It's a simple idea, executed perfectly, creating a wonderful day. It's a perfect day in Hackney. As the day wore on, and the sun came out, I had a beer or two on the roof terrace overlooking the Overground tracks, and I felt very blessed to be enjoying a day of such fantastic music in the heart of one of London's most vibrant communities. There are few events which can so reliably expose you to such quality new music alongside such strong established acts. Fewer still do all of this with live punk rock karaoke in the local boozer as an official afterparty. Long may Visions Festival reign.
20/10/17: SOPHIE now uses she/her pronouns.
Get the Best Fit take on the week in music direct to your inbox every Friday