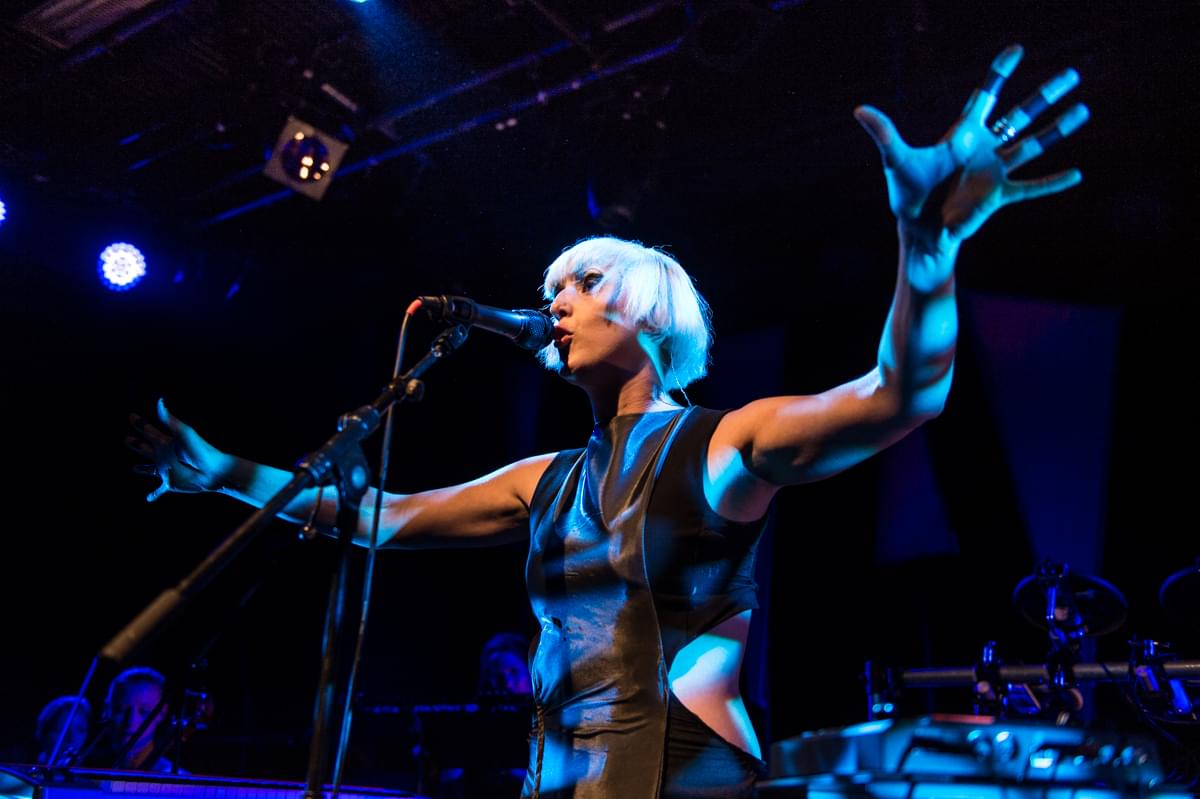 This isn't where it ends: Vaults live in London
The majestic Islington Assembly Hall, with its high ceilings and tiered seating, was a fitting space for the theatrical sounds of Vaults.
Charismatic frontwoman Blythe Pepino's powerful voice echoed around the space, as the trio layered the sound of pop rockers Florence and the Machine onto that of more electronic contemporaries, such as London Grammar and Metronomy.
Pepino's body contorted in rhythmic, choreographed dancing, performing to the sounds created by instrumentalist Barney Freeman and producer Ben Vella.
The chiming, church bell-influenced noise stemming from Freeman's aluphone – a somewhat obscure instrument composed of several metal spheres – suited the eerie, almost-ecclesiastical setting of the hall as the band poured through songs such as "Cry No More" and "Premonitions".
Expressive dancers were scattered round the stage, and even invaded the higher tier of the auditorium, to add to the spiritual atmosphere - but if anything this was an unnecessary distraction. Pepino's haunting, formidable vocals accompanied by hypnotic, looping instrumentals were captivating enough, without the need to shift the audience's gaze away from the frontwoman and towards the edges of the stage.
The set came to a close with the brooding "Poison", then encored on the more upbeat, eighties-inspired "Midnight River" and dance-infused "Bloodflow", before a packed-out crowd of jumping devotees.
The band's recent success is a testament to Pepino's immense voice. The trio have recently been catapulted into the spotlight after becoming the sound of the John Lewis 2016 Christmas advert, a much-desired and coveted accolade. But this isn't where it ends.
Having released their first, full studio album Caught In Still Life last year, and having proved that they can already encapsulate an audience through live performance, Vaults are going to be offering us much more than classic covers.
Get the Best Fit take on the week in music direct to your inbox every Friday