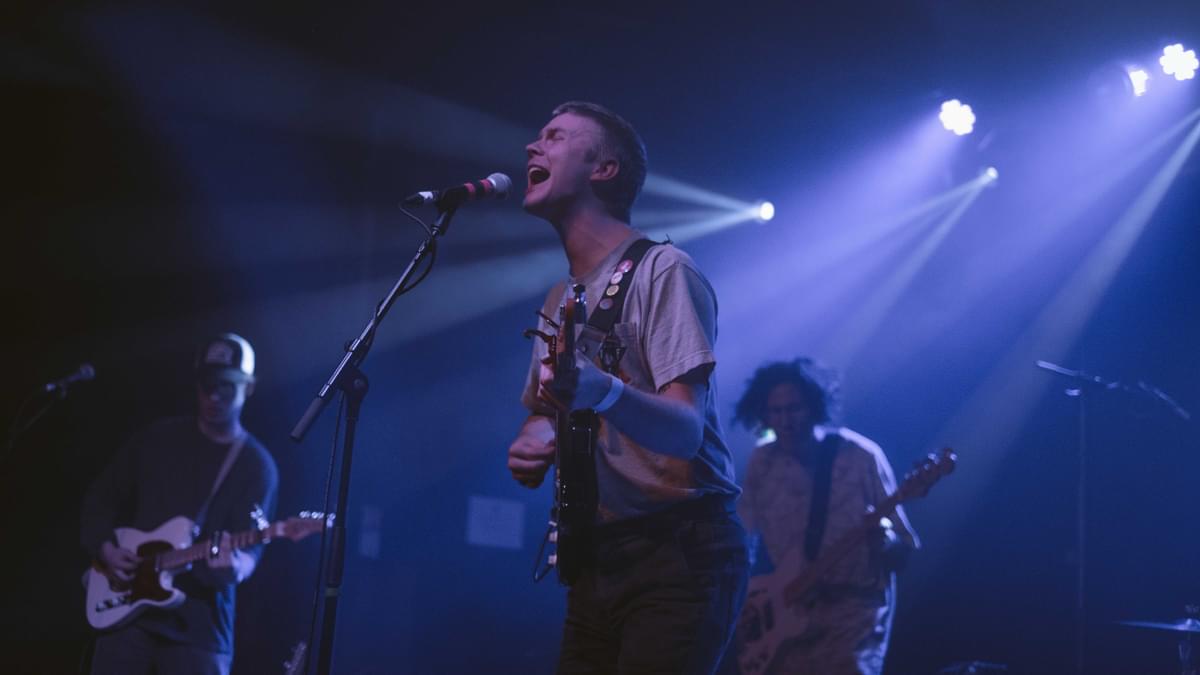 From also-rans to front runners: Pinegrove live in London
For fans of Stateside indie rock, Pinegrove's Cardinal was one of the stand-out records of 2016. Its rootsy, country-tinged emo won them plaudits internationally, building on the sounds of scene icons including Wilco, Built to Spill and The Weakerthans. No surprise then that anticipation for the New Jersey quintet's current jaunt across the pond is high this evening (London Scala, 22 Feb).
With anticipation can come pressure, but this evaporates a few seconds into opener "Visiting", the song's chugging opening chords giving way to a rollicking chorus topped with frontman Evan Stephens Hall's impassioned wail. It's the verses which really hit home however, Stephens Hall's southern-inflected vocal line curling itself up in a ball charmingly. "After the drugs are worn off / And we're brittle in the light", he pleads achingly. "Will you still be there for me? Still do things for me?".
After warming up, the band gradually dig into each tune that follows, grinding out each chord purposefully, and enhancing fan favourites with a muscular heft rarely foregrounded on record. They're in a playful mood, and shift rhythms for emphasis, dragging out phrases and adding grit and power to tracks including the pop punk-inflected "Then Again", a tune reminiscent of peers Modern Baseball.
As is de rigeur for a band of their genre, Pinegrove's tunes are primarily 'about girls', as Stephens Hall concedes to the sold-out crowd during a break in play early on. "But who would have thought that love would be a political issue?", he wonders with a nod back across the Atlantic to events in Washington and the enraging pronouncements of the Trump administration. "Fuck Trump!", comes a reply from the back. "We agree", asserts the frontman with a tone of dry understatement.
Set highlight is the woozy "Cadmium", the plucked opening chords of which are greeted by a venue-wide cheer, and a singalong that reflects how much a UK audience has taken Pinegrove to their hearts. Those who've followed them since before last year's acclaimed LP are treated to early cut "V". The quartet also debut a pair of new tracks, and tease that they're headed back to the studio to record a follow up to Cardinal imminently.
Fans of fourth-wave emo are enjoying a golden period right now, with a glut of great acts enlivening the genre. Based on tonight's performance, Pinegrove are possibly the pick of the bunch.
Get the Best Fit take on the week in music direct to your inbox every Friday