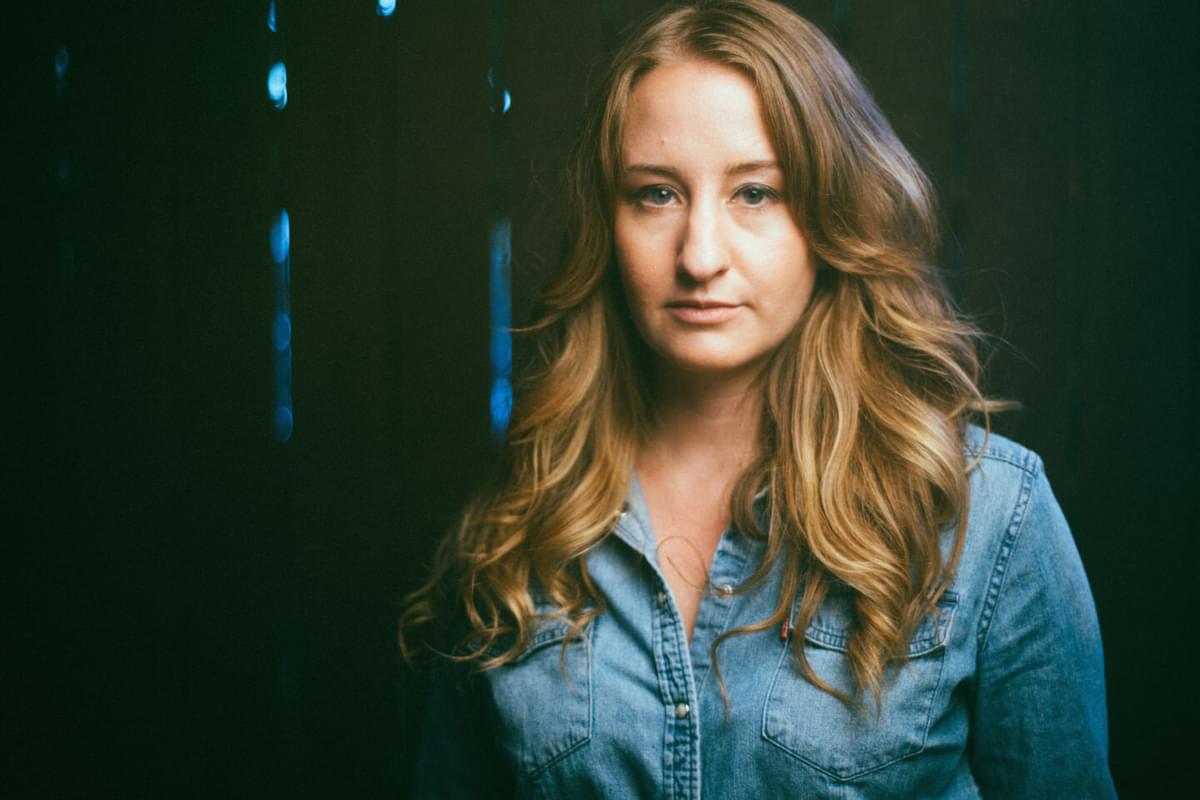 Margo Price kicks off 2017 with a blistering and emotional set at London's Islington Assembly Hall
23 January 2017, 10:24
| Written by
Jof Owen
On the eve of Trump's presidential inauguration, the misfit queen of country music played her first show of the year to a sold out crowd in London, peppering her own greatest hits with a few choice outlaw country cuts along the way.
Coming out to a song like "About To Find Out" is always going to be a bold statement of intent, and Margo Price along with her unwavering barroom pick up band The Pricetags - tonight including husband Jeremy Ivey, Luke Schneider on pedal steel and Kevin Black, a long-time member of Sturgill Simpson's band on bass - barely let the ferocity up all night.
Generously sprinkling a set filled with songs from her debut album Midwest Farmer's Daughter with a roundabout tour of classic country covers; Rodney Crowell's "Ain't Living Long Like This", Jessi Colter's "Why You Been Gone So Long" and Billy Joe Shaver's "Black Rose" were all given the Pricetag treatment. There were fitting tributes to some of last year's fallen heroes with covers of Merle Haggard's "Red Bandana" and an emotional jugband country workout of Leonard Cohen's "Passing Through", as well as nods to birthday girls Dolly Parton and Janis Joplin. Price belting out "Mercedes Benz" accompanied by nothing but a tambourine alone at the microphone, before she brought Jeremy Ivey up to join her on a run through of "Jolene" that she admitted to never having sung outside of house parties before. Her full band version of Kris Kristofferson's "Me And Bobby McGee", as made famous by Joplin, was one of the night's highlights, introducing it with a wry mention of the incoming president – "all songs are protest songs" she dryly noted, and when the line "freedom's just another word for nothin' left to lose" rang out through the packed Assembly Hall it all seemed faultlessly fitting. Likewise "Four Years Of Chances" seemed to take on a whole new meaning under the circumstances.
In another artist's hands filling such a large proportion of the set with covers might seem lazy or like it was making up for something lacking in their original material, but like Emmylou Harris before her, Margo Price has set herself up as a custodian of country traditionalism. Her role in all this is to keep these songs alive and sing them out loud when everything around her is trying to drown them out. There was even time for a little taster of things to come as she shared the countrypolitan big weeper "You Told Me With Your Eyes", a song that may or may not be on her next album, and the swaggering country rocker "Paper Cowboy", a song that definitely should be.
All in all, it looks like more of the same and a hell of a whole lot more besides for Margo Price in 2017.
Get the Best Fit take on the week in music direct to your inbox every Friday