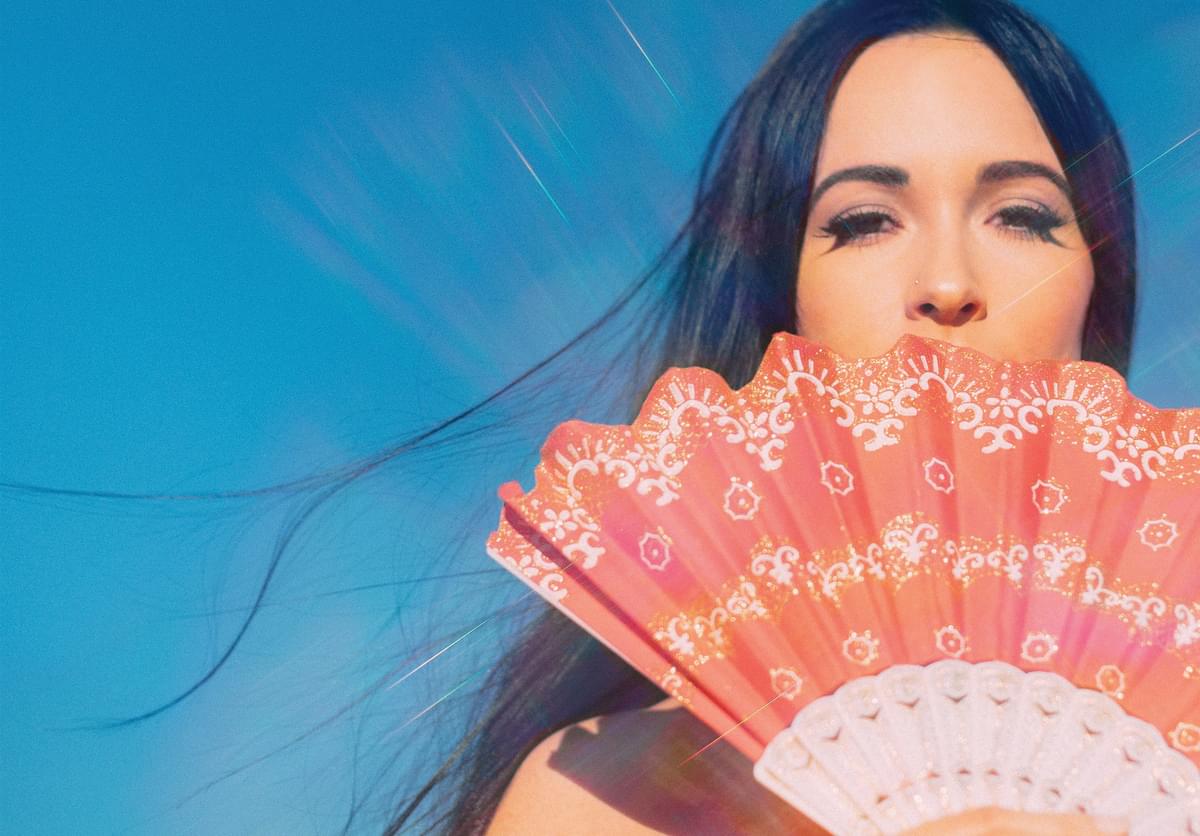 Less rhinestones, more rainbows: Kacey Musgraves conquers Wembley
30 October 2018, 15:17
| Written by
Jof Owen
Urgh. People are so unbearable when they first fall in love. All doe-eyed and doting, staring off into the distance all the time and showing you photos of sunsets and shit like that on their phones. It's absolutely sickening.
All heart eyes emojis and horrid pet names for each other. No one really ever wants to be around a couple when they first fall in love. Let alone go and see an arena sized celebration of it. Which all makes Kacey Musgraves' Golden Hour and the Oh What A World tour that she brought to Wembley on Saturday night even more of a triumph. It might be the sound of Kacey learning to be in love, with someone else and then with herself again, but it's never sickly or self involved. And it's never difficult to be around.
It's all so refreshingly wide-eyed and naive; truly life affirming and by turns almost shockingly introspective at times. There is a strangely knowing innocence to these songs, taken tonight almost entirely from the last album - only "High Time", "Die Fun" and "Family Is Family" survive the cut from Pageant Material and only "Follow Your Arrow"," Keep It To Yourself" and "Merry Go Round" from the first - and for an arena show it ends up feeling surprisingly intimate. "Rainbow" sounds like Kacey Musgraves singing a deep cut from The Muppets, while "High Horse" is hi-NRG camp country disco that brings to mind Barbara Mandrell and late seventies Dolly Parton.The songs sparkle and shimmer away with a little nod to laid back seventies AOR and a wink to early eighties Easy Country, her lyrics almost disarming in their simplicity this time around.
When Pageant Material came out three years ago it compounded on everything she'd begun on Same Trailer, Different Park, but two years later and the Country And Western Revue shows that went alongside it had almost become a glittery self-parody. Kacey Musgraves was in danger of becoming a pastiche of Kacey Musgraves, and as glorious as that often was, it was difficult to see where she could take it beyond that. Golden Hour is the clearing in the woods she took it to. That isn't to say that Kacey Musgraves has lost has lost her sparkle in any way. If anything it's more and glittery and sparkly than ever before, but just in a simpler, less kitschy way. The ripple of the stars as they reflect off the ocean, plastic bags catching on the breeze, that sort of thing; Less rhinestones perhaps, but a hell of a lot more rainbows.
Soccer Mommy, who's been supporting Kacey on the UK leg of the Oh What A World tour, appears to have got stadium ready too. Weirdly seeming more at ease on the oversized Wembley Arena stage than she ever seemed to be in the toilet venues, she slouched through seven songs and a Springsteen cover before joining Kacey in the encore for a duet of N*Sync's "Tearin Up My Heart" that felt like the class loady and a trailer park princess sharing a dooby under the bleachers on prom night.
Sigh. Moments.
Get the Best Fit take on the week in music direct to your inbox every Friday