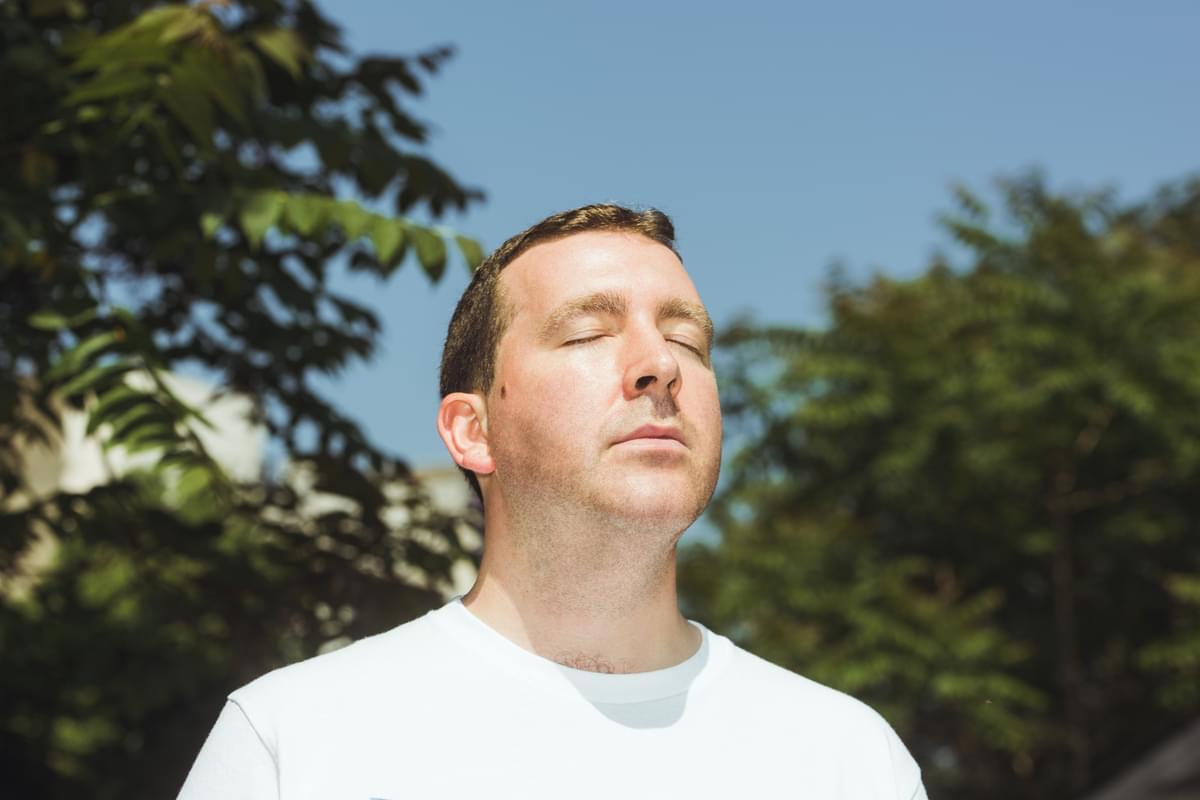 Musical solutions: Joe Goddard live in London
Joe Goddard is a curious figure on stage. Adorned in all-white flowing linen, he is aptly dressed for the occasion given he's playing at Heaven. But intentional or not, what ensues indeed brushes upon the transcendental as a tour de force of electronic music from one of London's most industrious producers.
The abundance of talent bubbling beneath Hot Chip's seven-piece act was always known. Joe Goddard, for one, embodies that more than anyone else. Through his solo production, as well as alongside Raf Rundell with The 2 Bears, he has garnered a reputation for possessing an obsession for musical experimentation.
His latest piece of work, Electric Lines, makes connections between all these parts of his life. The title track refers to the invisible wires that run between all different strands of electronic music. Joe says, speaking about the record, "I feel like it's a good summation of everything I've been working towards."
This mission is reflected in his performance tonight (4 May). Entering to a flooded-red stage, Goddard wastes no time by opening with "Human Heart", introducing long drawn-out synths and unapologetically punchy drums. He's joined by vocalist Valentina, whose voice retains a surprising clarity against such heavy backing.
Before long, the musical exploration begins. Goddard flawlessly mixes between the feel-good synth-pop of "Ordinary Madness" through to the 70s-disco of "Home" and cosmic techno of "Lasers" as fluid synths fire out in time with flashing, neon bars. What's abundantly clear is that Goddard is here to entertain. Without uttering a word until thirty minutes into the performance, he lets the music speak for itself. And it works.
Given Goddard's Hot Chip routes, it's easy to imagine his approach to live performance would lean on the light-touch indietronica side of things. But you'd be wrong, and in fact forgiven for throwing that dance move you usually keep hidden until the euphoric early hours of a Sunday morning. It feels far from a 9pm on a Thursday.
Goddard works his way through the set combining shimmering synths with bold percussion and his attention to detail is remarkable. His fingers barely leave the knobs as he shuffles behind the decks. This commitment is most evident during the delectably long build-up to "Lost Your Love", which sees Goddard revel in the track's climax. The same can be said for his majestic performance of first solo single "Gabriel" alongside Valentina.
Closing with iconic hit "Taking Over", Goddard leaves us with a sound we're more used to as that recognisable guitar riff floats us back to earth.
Critics have suggested Goddard's lack of genre focus on the album is unambitious, but you get the sense that this is misinterpretation more than anything else. The impression you receive is that the record isn't meant to be taken so seriously, all you have to do is look at the old-fashioned balloon drop during his performance of "Music is the Answer" to work that one out.
The spectacle is more a musical celebration, an electronic time capsule paying homage to his inspirations over the years. But even that's not to take away from the high-skilled production involved, "I had so many more toys to show you" he exclaims at the end of the performance.
It's clear Goddard represents a man of experience who is performing because he enjoys it, not because he needs to. Crafting a highly danceable set with refreshing British charm he leaves us with some wise words, "Music is not the answer to everything, but it is the answer to some things".
Setlist:
Human Heart
Ordinary Madness
Home
Lasers
Music is the Answer intro
Lose your Love
Children of the Sun
Truth is Light
Gabriel
Music is the Answer
---Encore---
Electric Lines
Love Games
Taking Over
Get the Best Fit take on the week in music direct to your inbox every Friday