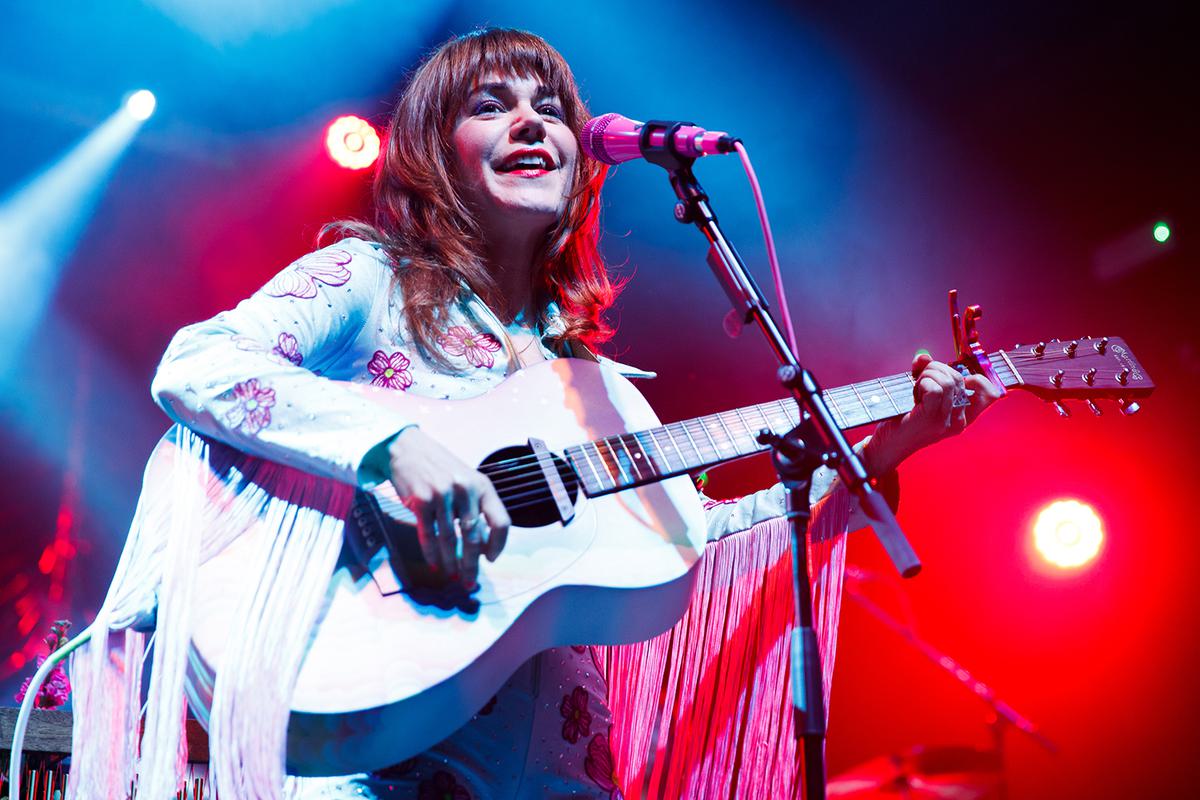 It might well be sixteen miles to the Promised Land, but Jenny Lewis brought paradise a little bit closer to home last night with a rip-roaring show at Camden's KOKO.
The captivating alt-country idol marked her long-awaited return to London with a celebratory, career-spanning set that encompassed everything from the effervescent power-pop of the Rilo Kiley days, to the slide-guitar-and-fiddle twang of her more recent work.
Showcasing four newer songs ("Dogwood", "Heads Gonna Roll", "Party Clown" and "Wasted Youth") in-between established favourites, Lewis proved that she's just as adept at channelling the Southern country charm of Loretta Lynn as she is embodying indie-rock cool. At one points the set even tilted towards Flaming Lips territory, with a flurry of balloons descending on the crowd during mid-set highlight "Just One Of The Guys".
For audience members of a certain vintage, an airing of Rilo Kiley favourite "Portions For Foxes" was received with particular rapture. But from the first note to the closing double-whammy of country-rock epic "The Next Messiah" and "Acid Tongue" (performed by the whole band a capella), this was an exceptional performance by an artist who, two decades into a formidably accomplished career, is still ever upping their game.
Setlist
Heads Gonna Roll
The Big Guns
Silver Lining
Rise Up With Fists!!
Happy
Head Underwater
Party Clown
Wasted Youth
The Moneymaker
Late Bloomer
Just One Of The Guys
See Fernando
Slippery Slopes
Portions for Foxes
She's Not Me
Born Secular
____________
Dogwood
The Next Messiah
Acid Tongue