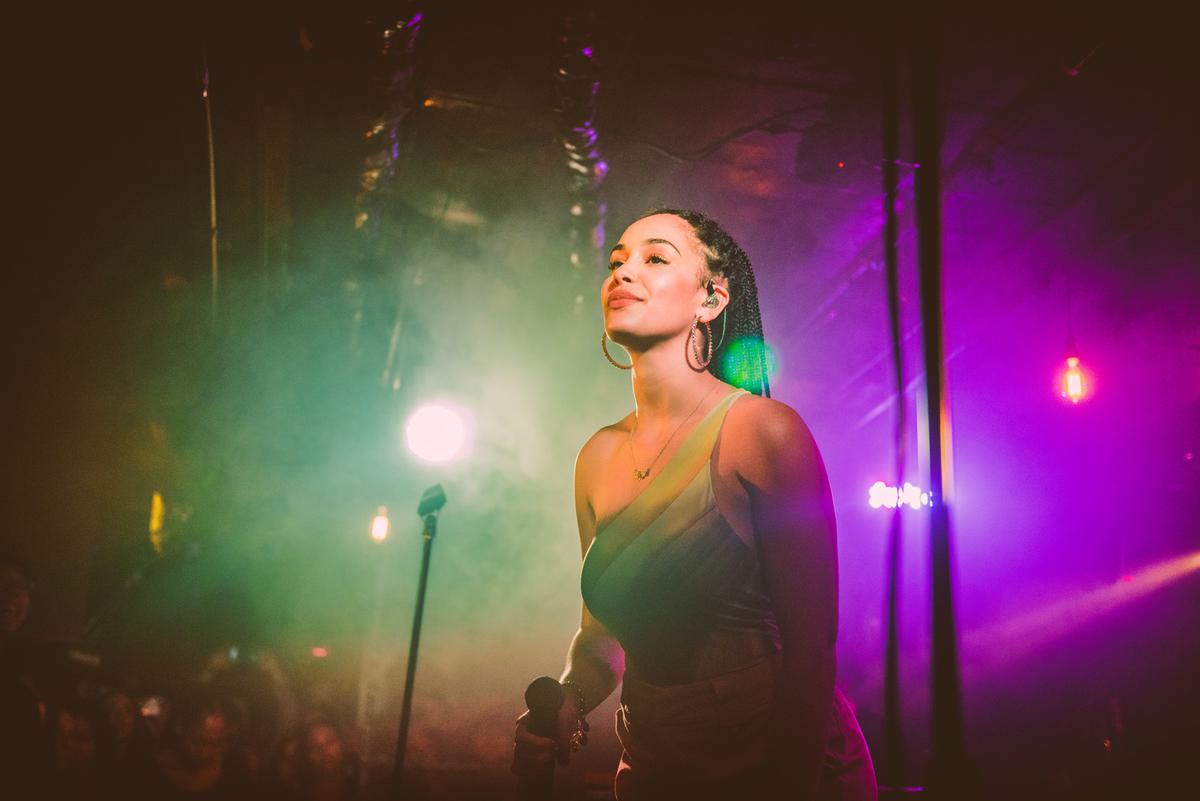 Featuring a host of special guests, Jorja Smith storms the Somerset House Summer Series
"This is the first one where a lot of you know the words to my songs" Jorja Smith revealed to a rain splattered Somerset House.
Playing in front of a sold out main square with Pride flag flying overhead, Jorja Smith delivered a lesson in old skool RnB. If her shyness and enthusiasm were characteristic of an artist at the start of their career, then tonight's performance was anything but.
Opening with "Lost & Found" – the title track of her debut album and provider of the blueprint for aesthetic and ambition – the crowd swayed along mesmerised by the singer dressed all in white. Her tight backing band, wearing black by contrast, kept the licks to a minimum as they let Smith's voice come to the fore. The theme of being 'lost' was further explored in the ethereal cover of Frank Ocean's "Lost" which, would have been the highlight of the night if it wasn't for the guests that were to come.
First, Maverick Sabre offered up a rival falsetto on "Carry Me Home" then, Loyle Carner bolted in an uplifting verse to "Lifeboats" before Stormzy stunned the crowd by coming on for the encore. If his bars on "Let Me Down" weren't enough to leave you with goosebumps then Smith's crooning on closing track "Don't Watch Me Cry" surely did.
It was a spooky end to a tumultuous day in the capital when the clouds above betrayed the positive energy in the square below.