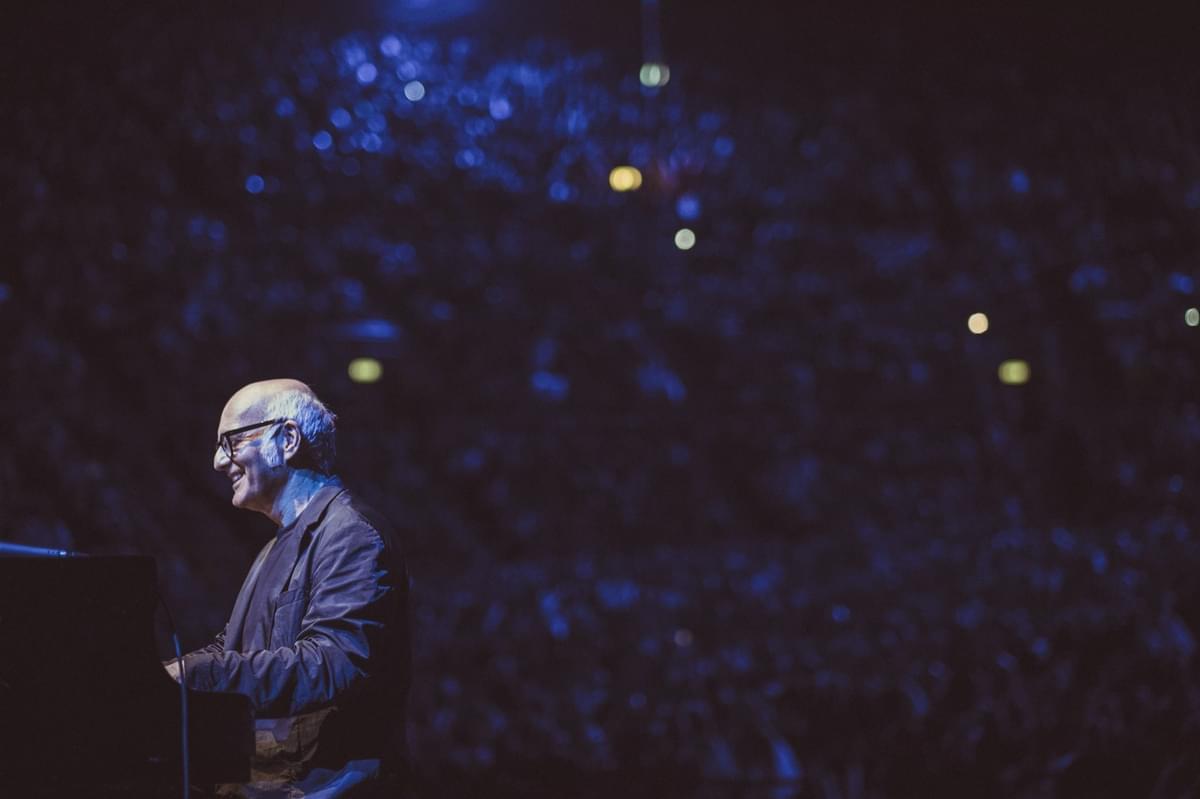 Different Needs: Ludovico Einaudi, Live In London
Approaching the Royal Hospital in Chelsea on the hottest day of the year thus far was an exciting prospect; having not been there before, the surroundings certainly did not disappoint. The quintessentially British, stately beauty of the place, home to the Chelsea pensioners, also happened to be the perfect backdrop for Italian neo-classical composer and pianist Ludovico Einaudi. Somewhat fitting for an Italian who, by cultural adoption, has become somewhat of a star on our shores; his work most famously used on various soundtracks for Shane Meadows' This Is England franchise.
But with four albums since the release of Meadows' masterpiece, those who came to the Royal Hospital expecting a performance to match the surroundings – themselves steeped in tradition – might have started the evening somewhat jilted.
Recent times have been a Newport of sorts for Einaudi and the signs for a change in direction were clear from the off as five young, all-black-clad 'band' members graced the stage with Einaudi who, somewhat frustratingly, faced away from the crowd as he played. For those who had heard his most recent offering, Elements, this would come as no surprise, and as the first chords of "Petricor" rang out, the crowd began to appreciate that this was not going to be a night of one-man-and-his-piano. Not for the entirety anyway.
A sentiment furthered by the impressive array for seemingly endless abilities his five-piece showed throughout renditions of "Newton's Cradle" and "The Tower" – playing instruments I have never seen before, and those I had in ways I'd not previously known to be possible. For the first half at least; it was the band who shone, with Einaudi often melting into the background.
The same cannot be said for the 30-or-so-minute piano solo that followed – a continuous medley, which included some of his best-known tracks in their best-known form. The side of his work that most here know and love, it's hard not to see this as the highlight of the evening. His breathtakingly cinematic and irresistibly emotive musical murmurings were framed so wonderfully by a Figure Court doused in a London sunset, it was hard not to feel like you were featuring (and this isn't meant entirely negatively) in some sort of grating advert for life insurance.
And whilst variety is the spice of life, the return of Einaudi's band – and with it; a slightly more electronic texture – seemed to leave many somewhat disgruntled. "If it ain't broke, don't fix it" immediately sprung to mind. That said; different needs exist and different needs must be catered for. And Einaudi certainly catered for all during an impressive and well-balanced set, including those pensioners who looked on from their bedroom windows.
Get the Best Fit take on the week in music direct to your inbox every Friday