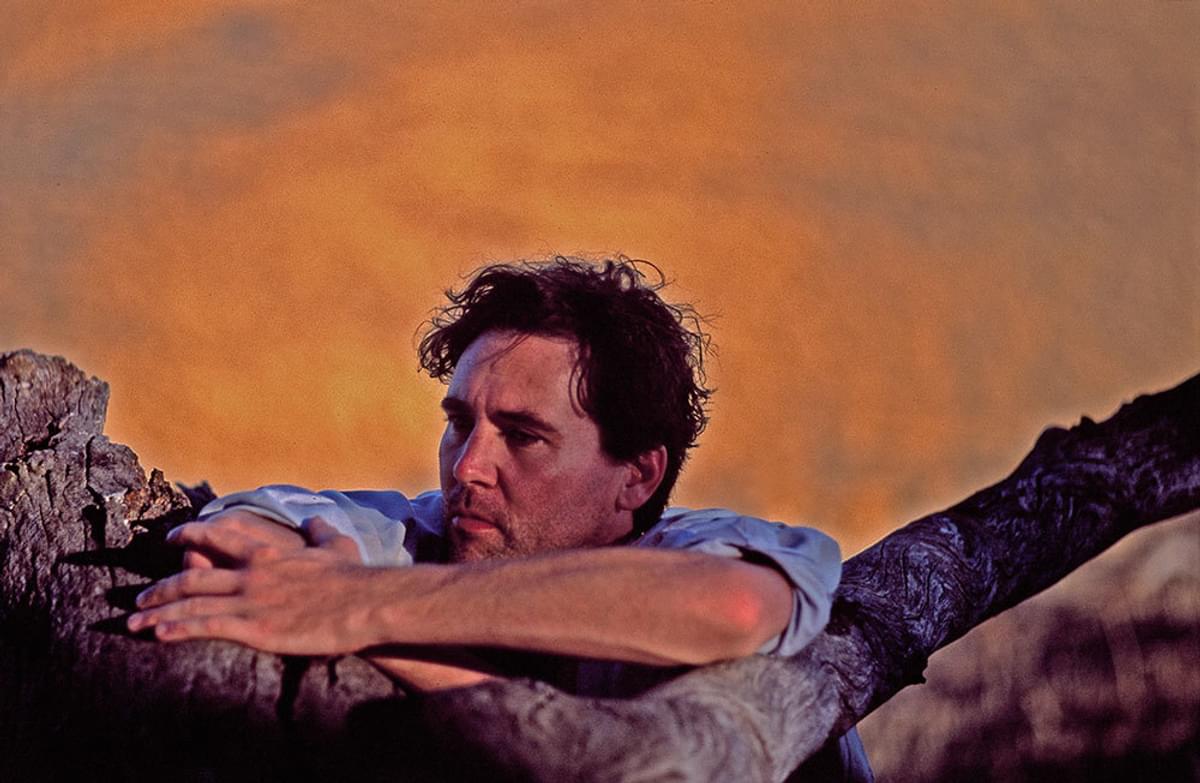 Cheshire cat grin: Cass McCombs live in London
It's tempting to say that Cass McCombs has cheered up a bit. From the gallows-bothering, cold, repetitive lullabies of his earlier work, his more recent output has found a bit more pulse and swagger.
This year's Mangy Love is probably his most accessible work to date, and the famously reclusive McCombs seems more forthcoming than ever tonight - even throwing in a nod and a wink toward his macabre reputation with knowing little gags in his lyrics ("Netflix and die")
This makes tonight's performance as breezy and feel-good as a Cass McCombs set is ever likely to be. Dialed down are the self-indulgent passages of repetition and improvisation (as pleasant as they always were). Dialed up is directness; putting centrality on the songs themselves, rather than his capacity to meander around them. None of which is to say that the arrangements have any less of that loose-yet-tight feel that he's so good at. Bluesy licks gently weave around bass, keys and drums, with McCombs nodding at each band member in turn, taking their time to deliver a delicious solo. It's mature, confident and masterful.
As well as his reputation for being morbid and reclusive, McCombs' recorded output also gives an impression of someone who is more of a poet than a melodist. With loads of eight minute jams, delivered in a slightly wooden, talky way, it's easy to think of Cass as a vocalist with a pretty narrow range. Tonight puts paid to this idea. He moves from a commanding preacher-like spoken word, two hands on the microphone, to an ethereal, melancholic falsetto, turning in some of his most out-and-out beautiful numbers with songs like "Medusa's Outhouse". But he never trades this off against clarity. Every word is like crystal, drawing you into his strange dream world of worldly-wise insights and cryptic fragments.
At this point in his career, McCombs has developed a deceptive range to his body of work. From the chugging engine of "Big Wheel", to the desolate drawl of "County Line", to the simple prettiness of "Brighter", McCombs' songs are disparate things, held together by his deeply distinctive authorial voice, and gorgeous Americana guitar. It is an impressive body of work which is tonight further opened up by his latest addition to his palette: a capacity to be playful, as well as deeply pained. During a string of fun false endings at the back end of "Dreams Come True Girl", he's smiling from ear to ear.
Subscribe for news and competitions