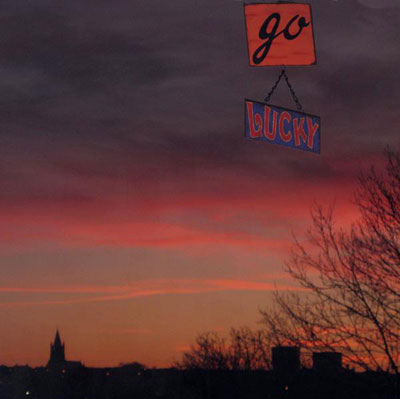 Go Lucky
is the latest record from experimental pop auteur Matthew Jennings, aka Jell, the man behind
Talk Less, Say More
. The fact that Jell used to play in an avant-metal band called The Butterfly probably explains his explorative nature; incorporating unusual instruments into innovative song structures. But his solo project is a long way from his metal band days in Leeds.
Go Lucky
is a refreshingly relaxed electronica record, as Jell injects his music with a tentative creative experimentalism, showing no concern for genre boundaries. In songs, such as 'All Dressed Up like Love' Jell's vocals have a warmth reminiscent of confessional romantic folk tales, but the rhythm is more akin to minimalist techno. Somehow this fusion works.'Up Close, Far Away' is a beautifully introspective track, filled with love and loss. Jell's soft voice is accompanied by stunning minor chords and a gently descending glockenspiel: creating an overwhelmingly haunting and melancholic soundscape that you can somehow relish in.Album opener 'The Battle of Borodino' begins weakly, sounding all-too much like something that should remain forgotten in the '80s. Don't be too hasty in dismissing it though, as the slightly cheesy electropop synth gives up its lead for an incredible fuzzy guitar loop that should have more prominence in the song. Like much of the album, this track had to grow on me but now the hypnotising melody has me blissfully captivated.An intensely personal album,
Go Lucky
is easy to fall in and out of love with. While over-layered vocals can become monotonous on tracks like 'Pillowtalk,' the instrumental remains captivating. Tracks fall in and out of favour, often becoming lost somewhere in the hazy middle. However, when as much attention to detail is paid as Jell himself clearly paid recording and producing this album you can appreciate it for the beautiful experiment that it is.
66%
Talk Less, Say More on MySpace