I'll Be Your Mirror is a bold tribute to The Velvet Underground & Nico, and it pays off
"I'll Be Your Mirror: A Tribute To The Velvet Underground & Nico"
Release date: 24 September 2021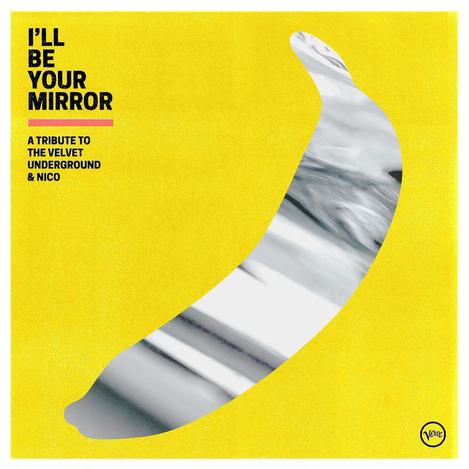 The Velvet Underground and Nico initially sank on release in 1967. The norm at the time was mind-expansion and psychedelic exploration. Influenced by the brutally bleak novels of Hubert Selby Jr, primitive blues and rock and roll and experimental composers, here were hymns to hard dope, deviants and damaged characters intent on nullifying their senses - dropping out, without the turning on.
The all-star list of contributors speaks of the vast, enduring influence of the album and the New York band responsible for it. The minimalist arrangement of "Sunday Morning" doesn't wary wildly from the mood of the original, but former R E.M. frontman Michael Stipe delivers a stunning vocal that replaces the original's sleep-deprived slumber with hurt and a sprinkle of vulnerable optimism. It's a revelatory performance, but Matt Berninger - sounding giddy at being allowed to mess around with one of the holiest texts from the tough yet tender pen of Lou Reed - proves just as assured on 'I'm Waiting for the Man", the original's teeth-grinding, squalid suspense replaced by a luxurious alt. rock pulse reminiscent of, well, The National. A funereally paced "Femme Fatale" finds Sharon Van Etten (with Angel Olsen on backing vocals) channel the stern, frosty tones of Nico with positively majestic, icily pretty results.
Elsewhere, Kurt Vile's totally wired romp through "Run, Run, Run" frizzles with high voltage excitement that you wouldn't automatically associate with the famously laidback songwriter's own work. An extended "Venus in Furs" by Andrew Bird and Lucius takes dizzying flight during the instrumental sections that catapult John Cale's original viola drone into wildly careering flurries that reach out towards Saharan desert blues and Middle Eastern bazaars. Fontaines DC and Matt Sweeney with Iggy Pop tackle the album's more confrontational cuts, with the former's hiss- and clang-infested "Black Angel's Death Song" in particular more than matching the malevolent intensity of the original.
With only the most faithful replications of the original performances falling in any way flat, the contributors' ability to balance reverential respect with an ethos of printing their own identity on these indelible songs is what makes I'll Be Your Mirror succeed where so many similar tributes nosedive into dull irrelevance. It's a perfect reason to marvel once again at an impossibly accomplished debut album which, 54 years from release, sounds like it could have been cooked up only yesterday by some group of black-clad, supernaturally talented misfits.