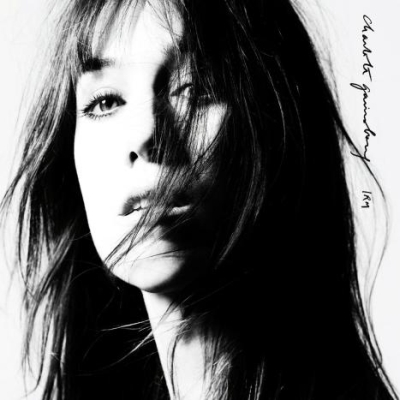 Yes yes, offspring of a song that was banned for being too sexy, Actress trying her hand at singing, unusual collaboration with more established musician. Let's just get all of that out of the way,
Charlotte Gainsbourg
is not your typical Hollywood star indulging in a vanity project as those that have heard previous album
5:55
will attest. And although there are nods to the influence of her father's work, it is her collaborator
Beck
who shapes the record sonically despite his lack of headline status.And Mr.Hansen's role cannot be understated, having written the music, credited with a co-write for much of the lyrics and having also assigned production and mixing duties. In addition to the creativity generated by this new partnership,
IRM
(French for MRI) has been influenced by Gainsbourg's health problems; soon after her last record she was rushed to a Paris hospital where she underwent surgery for a cerebral haemorrhage after experiencing headaches since a minor water skiing accident in the United States several weeks prior.The first two tracks reflect this lyrically; the title track attempting to recreate the experience of the scan itself and opener 'Master's Hands'  a less literal exploration of fate being totally out of your own control. As Charlotte sings "drill my brain all full of holes/patch it up before it bleeds" her breathless vocals are not those of the classic sultry chanteuse you may expect. Both also point to the path the album follows musically, Beck is given a pretty free role but tones down his more extroverted tendencies to concentrate of darker and more minimal textures but there is still a welcome onus on percussion to drive the tracks along.Perhaps it's cathartic to write about such near death experiences and this gives Gainsbourg a welcome impetus not to revert to the role of muse. The nearest we get to the classic Gainsbourg sound being one of the album's only French language numbers, 'Le Chat de le cafe des Artistes' which is somewhat of a release after the caged clinical atmosphere of the opening pair and sees Beck conjure some classic sixties strings to accompany Charlotte's ever so nonchalant performance. Having got the dual monkeys from her back of major brain surgery and nepotism it seems Charlotte is then free to enjoy herself although it's perhaps at these junctures when La Gainsbourg is out of her comfort zone that provide the most interesting moments on
IRM
. However, as if to prove that theory wrong 'Heaven Can Wait' is the kind of genius piano led psych pop that Beck is usually given more than due credit for, featuring duetted lead vocals with some rumbling, strident brass and a chorus of devastating simplicity – who'd have thought the line "And they're trying to drive that escalator into the ground" could be so catchy?'In The End' and 'Me and Jane Doe' suffer from being pretty but comparatively uneventful compared to the stronger moments on the record despite the gorgeously spaced out choral backing vocals present on the latter. 'Vanities' continues in a similar vein but is much more effective, slight but poignant with a menacing presence that lurks before presenting itself with rising eerie strings that rise up from beneath the sheltered vocals and acoustic guitars.'Time Of The Assassins' is another great pop moment, erupting from humble finger picked opening to a chorus that is almost epiphinal meanwhile 'Trick Pony' is perhaps the most stereotypical Beck piece on the record, settling into a suitably filthy groove and featuring the kind of surreal/nonsense lyrical couplets you can imagine. Although come to think of it, it actually sounds a bit like the White Stripes, but without those bits where Jack White turns into a hysterical gibbering wreck (a good thing).Some may point to this mix of styles and hints of hyperactivity are indicative of a disjointed whole, lacking any cohesive direction. However in reality this variety infuses
IRM
with a playfulness and curiosity that makes it a record that is more open to celebrating life after a brush with death.
Buy the album from Amazon | [itunes link="http://itunes.apple.com/gb/album/heaven-can-wait/id350514790?uo=4" title="Charlotte_Gainsbourg-IRM_(Deluxe_Version)_(Album)" text="iTunes"]Â | Rhythm Online