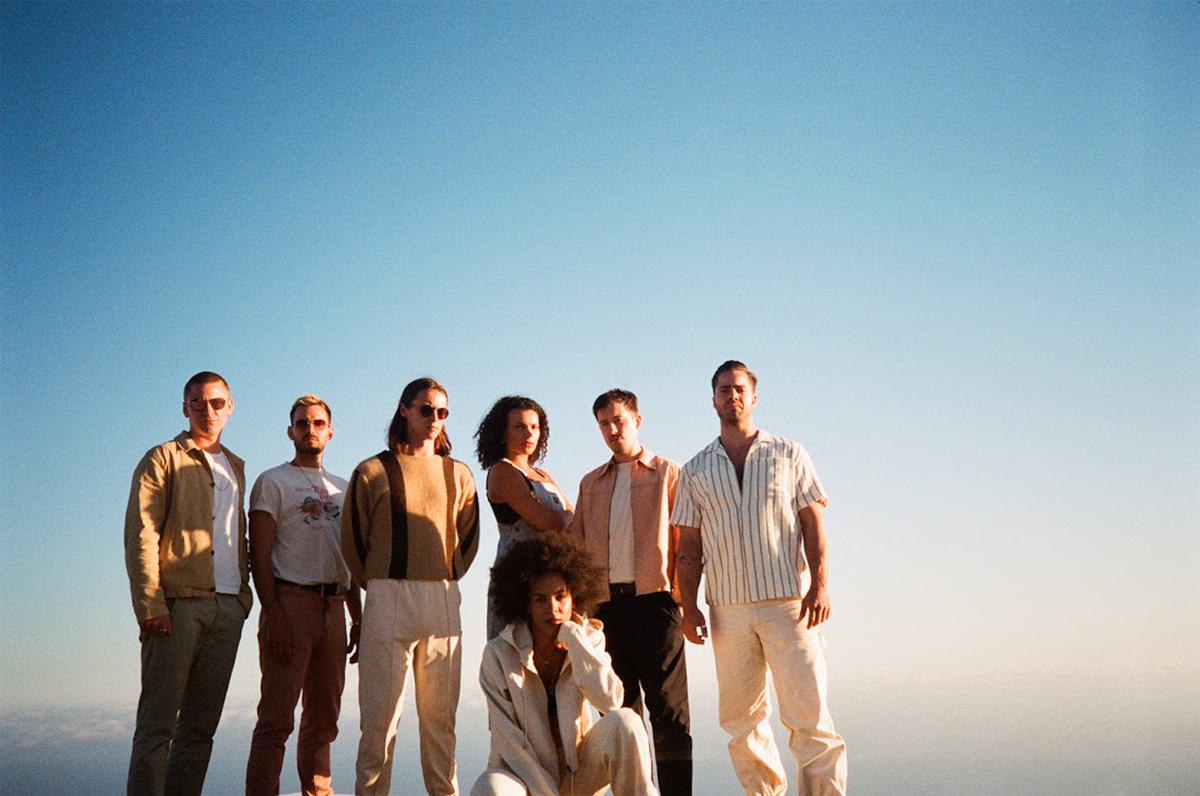 Jungle bring out the animal in a sold-out Ally Pally
It might have been a normal February night elsewhere in London, but at Alexandra Palace, Jungle were transporting 10,000 fans to summertime California with their biggest headline show to date.
Back in 2013, Jungle mysteriously snuck onto the scene with their debut single "Platoon", and soon gained traction the following year with their acclaimed self-titled debut album. Since then they have developed a reputation as a formidable live act - a reputation they certainly upheld last night.
Jungle opened up this momentous occasion with the infectious grooves of "Smile" and "Heavy California" from their latest record For Ever, and it didn't take long for any reservations the Thursday night crowd had to be consigned to distant memory. Back-to-back renditions of old favourites "Busy Earning" and "Julia" brought mass movement to the sold-out floor of Ally Pally, while the disco-tinged "Beat 54 (All Good Now)" saw the band unveil what could have been the biggest mirror-ball in the city.
As the night continued, Jungle brought cuts new and old in equal measure, showcasing their trademark retro-futuristic sound and falsetto harmonies that would make the Bee Gees jealous. The songs are bought to life by their world-class ensemble band that bring new levels of energy and feeling to their already soulful studio recordings.
While stellar newer material (such as "Happy Man" and "House in LA") is lapped up by the eager audience, big hitters from their debut remain clear crowd favourites, making them the natural choice for a big finish. Jungle closed with a gargantuan performance of "Drops", befitting of such a grand space, before returning for a blistering encore of "Busy Earning" and "Time".
Josh Lloyd-Watson and Tom McFarland, the production duo behind Jungle, are left visibly moved by the reaction to their jubilant homecoming, with thanks to the audience going far beyond the obligatory stage patter. The band basked in the lengthy and euphoric applause from the audience before leaving the stage for the final time, concluding a set that left few stones in their back catalogue unturned and can only really be criticised for ending.