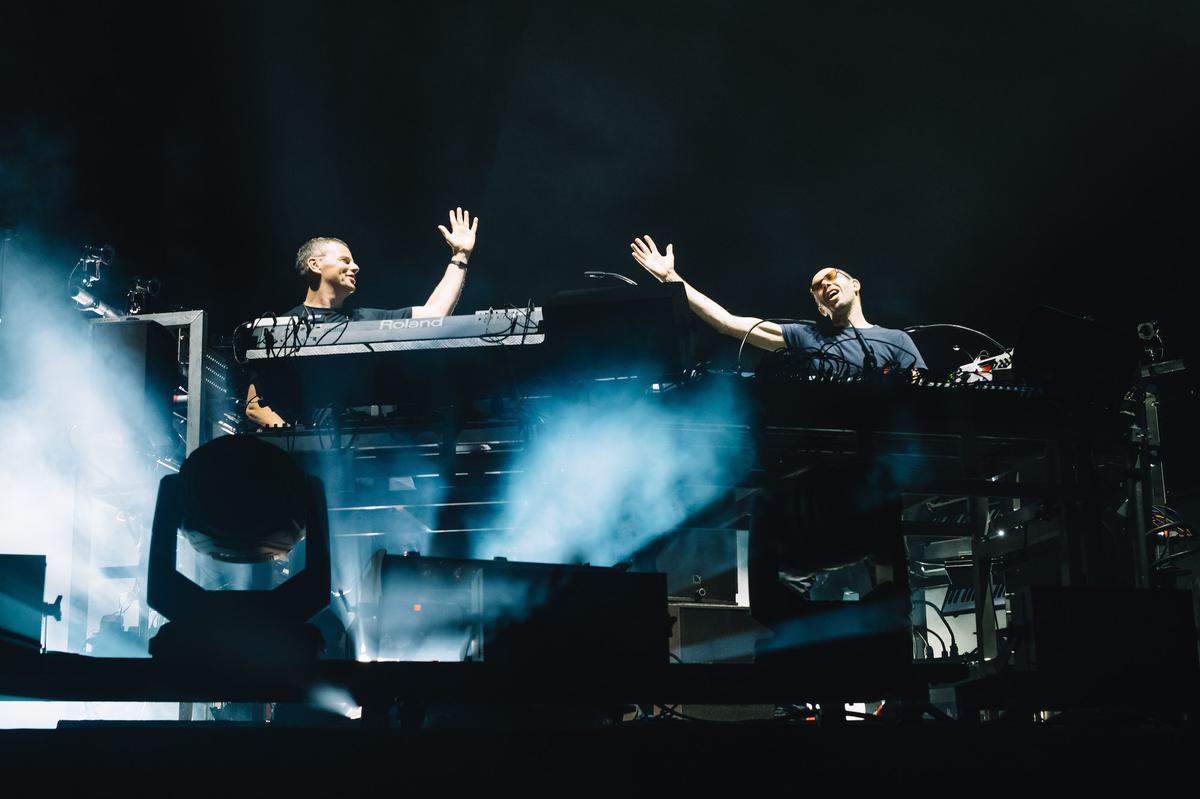 The Chemical Brothers, Floating Points, and Skepta are set to play Glastonbury's Arcadia area
Glastonbury Festival 2023 have announced their line-up for the Arcadia area.
The electronic duo, The Chemical Brothers, will be making their return to the legendary festival, performing a DJ set on Friday night. This follows the duo having to cancel their 2022 performance after Tom Rowlands contracted COVID and had to cancel multiple shows.
Additionally, Skepta, Floating Points, Interplanetary Criminal, and Chloé Robinson, have been added to the lineup.
The Spider will be returning to the Arcadia area for this year's edition of the festival. The installation first appeared on the festival grounds in 2010. Built from military hardware, it remained at Glastonbury for many years, before being replaced by the Pangea crane in 2019. This will be the second year it has returned, but this year, it has been announced that the area will run entirely off renewable energy sources.

Don't miss @chembros DJ set at @A_rcadia at @glastonbury on Friday 23 June! #DJSet #thechemicalbrothers #Glastonburypic.twitter.com/ABJ7tVoNAX

— The Chemical Brothers (@ChemBros) May 15, 2023
In more Glastonbury news, it was recently announced that the lineup coming to the Woodsies stage – formerly the John Peel stage – includes acts such as such as Rina Sawayama, Christine & The Queens, Slowdive, Hot Chip, Caroline Polachek, Phoenix, Shame and Working Men's Club, and well as the Left Field stage which is all about bringing you voices from the front line of the struggle in debate and performance.

This year, the Pyramid Stage will feature Lizzo, Arctic Monkeys, Guns N' Roses, Sir Elton John and Yusuf (aka Cat Stevens) in the Legends slot. Other big names on the line-up include Lewis Capaldi, Lana Del Rey, Blondie, and Lizzo.
Woodsies – Glastonbury's vibrant & verdant new area in the NW Corner. For visceral live music, convivial campfires and enchanting treetop escapes. pic.twitter.com/SfOTeOiqMw

— Glastonbury Festival (@glastonbury) May 12, 2023