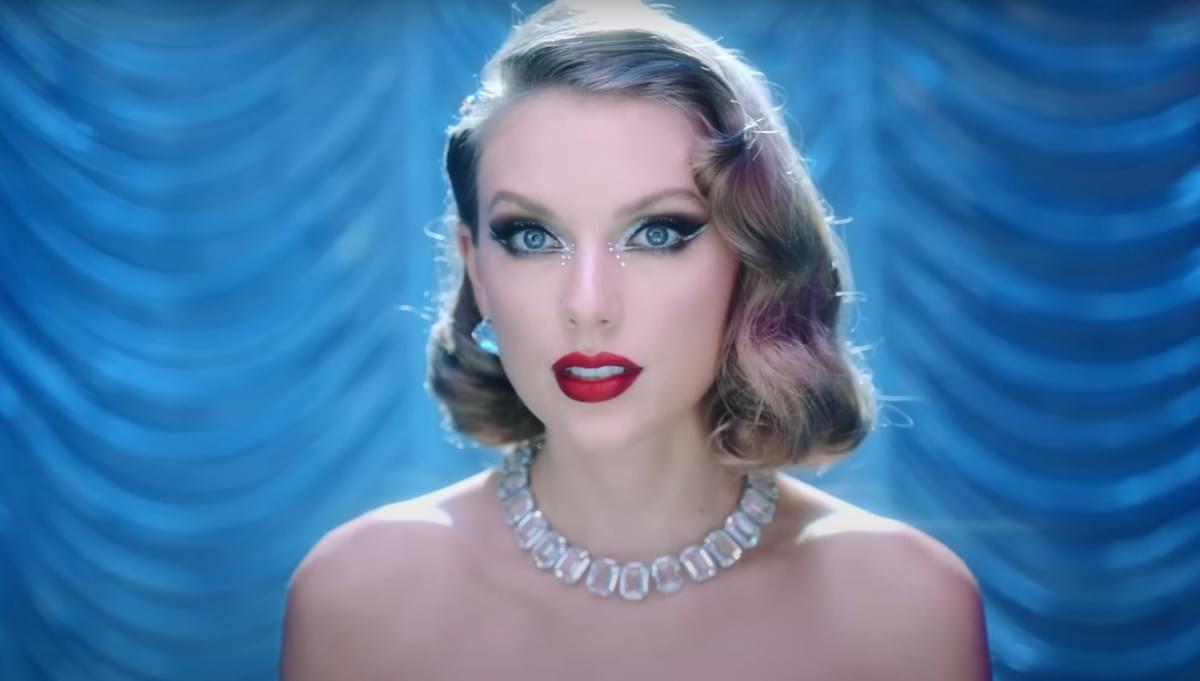 Taylor Swift fans think her next re-recorded album will be Speak Now after spotting easter eggs in "Bejeweled" video starring Haim
Taylor Swift has unveiled her second Midnights video for "Bejeweled", and fans believe the visual, which stars Haim, Laura Dern and more, features multiple hints that Speak Now will be her next re-recorded album.
At midnight last night, Swift unveiled the "Bejeweled" video as the second Midnights visual (following last week's "Anti-Hero" video). The video, written and directed by Swift, features cameos from Haim, Laura Dern, Dita Von Teese, Pat McGrath and Jack Antonoff, and is a spin on Cinderella, a classic fairytale that references midnight a lot.
Before unveiling the video, Swift appeared on The Tonight Show Starring Jimmy Fallon, and said that a "psychotic amount" of easter eggs would be in the clip.
Swift fans have already unpacked many of the easter eggs in the video, and believe that many of them point to Speak Now being Swift's next re-recorded album.
Firstly, the opening scene is soundtracked by violins playing "Enchanted", and soon after in the lift, she presses the purple button for floor three (Speak Now is Swift's third album), and while sitting on a clock floating above the stage, the time reads three o'clock (another hint to her third album).
Laura Dern, who plays Swift's step-mother in the Cinderella-inspired clip, also tells Swift to "speak not". Fans have also pointed out that the stage setup in the clip looks a lot like her Speak Now tour stage, and the closing moments of the video also features the melody from "Long Live", another Speak Now song.
Fans have also picked up on the fact the video was released today (25 October), which marks 12 years (12, like midnight!) since Speak Now arrived. There's a lot to unpack.
Taylor Swift teases 'Speak Now (Taylor's Version)' in the 'Bejeweled' music video.

The color of the numbers go in order of her album releases. "3" and "13" are purple, representing 'Speak Now' as both her 3rd and 13th studio album. She also sits on a clock that reads 3 o'clock. pic.twitter.com/PsOCfeUV94

— Pop Crave (@PopCrave) October 25, 2022
| Orchestra versions of 2 songs from 'Speak Now' were heard on 'Bejeweled' MV

- Enchanted
- Long Live pic.twitter.com/hlF2DrvhL9

— The Swift Society (@TheSwiftSociety) October 25, 2022
Biggest EASTER EGG? She waited to release the Bejeweled music video with Easter Eggs on the 12th (12!!! MIDNIGHT) anniversary of the Speak Now confirming it's the next TAYLOR'S VERSION! 🤯 #TSmidnighTS pic.twitter.com/PN7ZRmiUSX

— Zainub Amir (@zainubamir) October 25, 2022
we're definitely getting speak now (taylor's version) next. the bejeweled mv was FILLED with easter eggs for it… the fairytale theme, enchanted instrumentals, Laura Dern's "Speak NOT", her headpiece that has "SN" on it, the references to #3 aka SN being her third album (purple) pic.twitter.com/so0tRFGprI

— jojo (@taymastermind) October 25, 2022
Get the Best Fit take on the week in music direct to your inbox every Friday