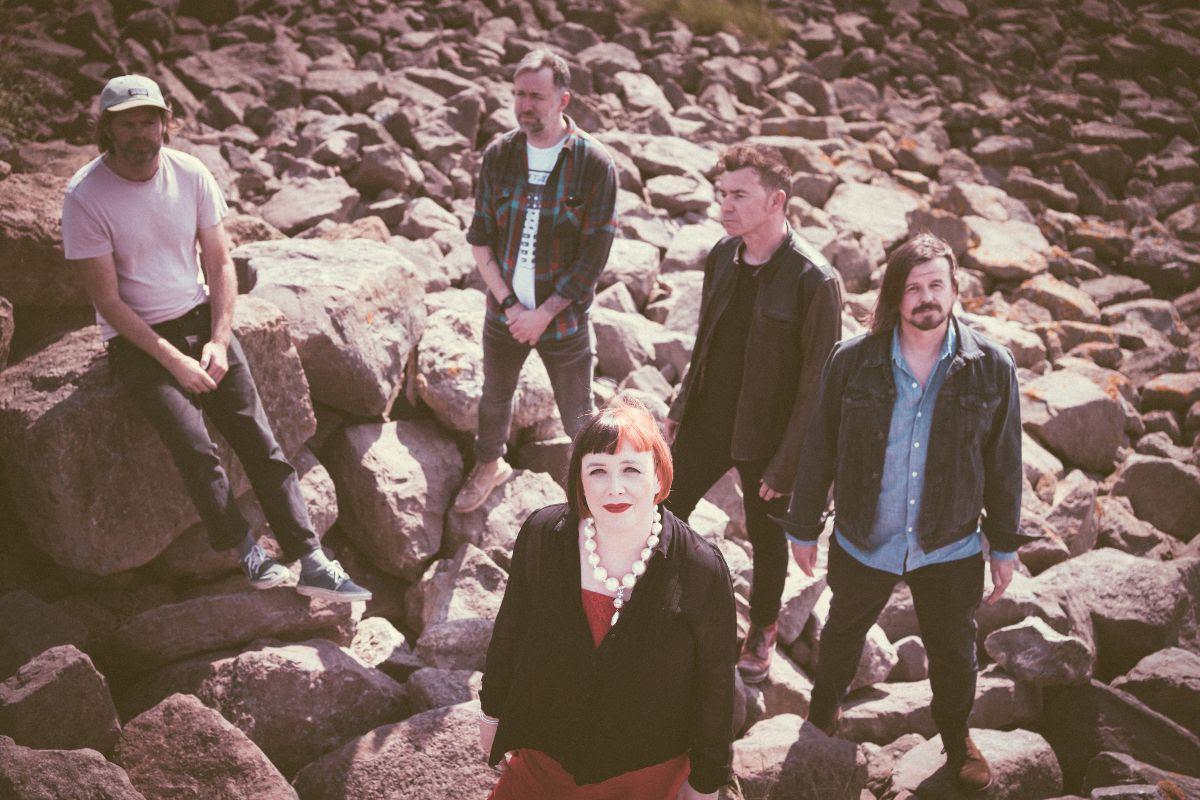 Slowdive announce their fifth studio album everything is alive
Slowdive announce their new album, everything is alive, and present the lead single, "kisses".
Six years after Slowdive's return and self-titled album, the band return with news of a brand new album, and single, just ahead of their first ever Glastonbury performance.
Slowdive, consisting of vocalists and guitarists Rachel Goswell and Neil Halstead, guitarist Christian Savill, bassist Nick Chaplin and drummer Simon Scott, present the brand new single "kisses". Reflecting on the album's lead single, Halstead said: "It wouldn't feel right to make a really dark record right now. The album is quite eclectic emotionally, but it does feel hopeful."
Of its accompanying video, shot in Naples, director Noel Paul says: "If this video evokes emotion, it's largely due to our excellent cast. In particular Charlie and Claudia, two courageous and beautiful souls who threw themselves into their roles and set a tone of fearless vulnerability."
everything is alive is dedicated to Goswell's mother and Scott's father, who both died in 2020. "There were some profound shifts for some of us personally," Goswell says.
"As a band, when we're all happy with it, that tends to be the stronger material. We've always come from slightly different directions, and the best bits are where we all meet in the middle." Halstead says. "Slowdive is very much the sum of its parts," Goswell adds. "Something unquantifiable happens when the five of us come together in a room."
A multi-year recording process began in fall 2020 at Courtyard Studio, where they've historically recorded, and then moved to Oxfordshire and into the Wolds of Lincolnshire and back to Neil's own Cornish studio. By early 2022, the band brought in Shawn Everett (The War On Drugs, Alvvays, SZA) to mix six of the record's eight tracks.

Tracklist:
shanty

prayer remembered

alife

andalucia plays

kisses

skin in the game

chained to a cloud

the slab
"kisses" is out now. Slowdive's fifth studio album, everything is alive, arrives on 1 September via Dead Oceans, and is available to pre-order. The band have also announced a UK and Ireland tour in November. For more information, visit slowdiveofficial.com.