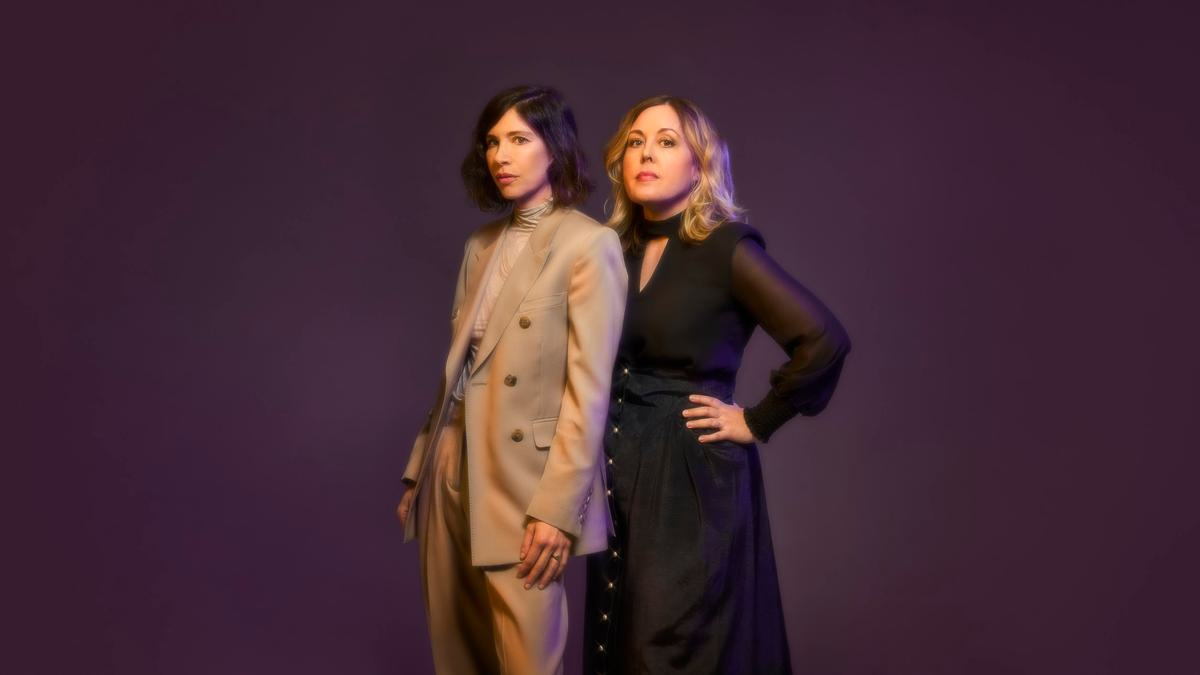 Sleater-Kinney announce their eleventh studio album, Little Rope
Corin Tucker and Carrie Brownstein – AKA Sleater-Kinney – announce their eleventh studio album, Little Rope, alongside first single "Hell".
Little Rope careens headfirst into flaw and brokenness – a meditation on what living in a world of perpetual crisis has done to us, and what we do to the world in return. On the surface, the album's ten songs veer from spare to anthemic, catchy to deliberately hard-turning. But beneath that are perhaps the most complex and subtle arrangements of any Sleater-Kinney record, and a lyrical and emotional compass pointed firmly in the direction of something both liberating and terrifying: the sense that the only way to gain control is to let it go.
In the autumn of 2022, Carrie Brownstein received a call from Corin Tucker, who herself had just received a call from the American embassy in Italy. Years earlier, Brownstein listed Tucker as her emergency contact on a passport form, and while she had since changed her phone number, Tucker had not. The embassy staff were desperately trying to reach Brownstein. When they finally did, they told her what happened: While vacationing in Italy, Brownstein's mother and stepfather had been in a car accident. Both were killed.
Although some of the album had already been written, aspects of each song—a guitar solo, the singing style, the sonic approach—were pulled into a changed emotional landscape. As Brownstein and Tucker moved through the early aftermath of the tragedy, elements of what was to become the emotional backbone of Little Rope began to form – how we navigate grief, who we navigate it with, and the ways it transforms us.
Sleater-Kinney have also announced a 2024 North American tour, beginning on in San Diego and including multiple nights in New York, San Francisco and Portland. Beforehand, the group will perform at Pitchfork Festival London on 10 November and Corona Capital in Mexico City on 19 November.
Tracklist:
Hell
Needlessly Wild
Say It Like You Mean It
Hunt You Down
Small Finds
Don't Feel Right
Six Mistakes
Crusader
Dress Yourself
Untidy Creature