For some, heading to a festival is like embarking on a modern day pilgrimage. There are many among us who count down the days until they're able to leave their desk, air out the tent, stock up on cider, pack the sunscreen/waterproofs and nip down to Halfords to purchase yet another set of tent pegs. We're quite fortunate when it comes to festivals here in the UK, as events exist to suit more or less every taste. Whether you're a fan of minimal electronica, thrashing metal or lilting folk music, at some point during the summer, there'll be an event that feels like it was made especially for you.
One festival that has well and truly mastered the art of hosting a magical and unique event is End of the Road, founded by Simon Taffe and Sofia Hagberg in 2006. The team behind the highly acclaimed weekend have this year decided to spread their wings even further, as the 8-10 June sees them launch the inaugural edition of No Direction Home festival, the little sister to End of the Road, hosted in Robin Hood's woods, Sherwood Forest. Promising to bring the beauty, the eccentricities and the magical moments of End of the Road to the beautiful surroundings of the Welbeck Estate, No Direction Home is set to be a very memorable event.
We catch up with festival co-founder Simon Taffe in the countdown to the first edition of the festival to find out what's in store, and what it's like to launch your own festival.
Are you completely rushed off your feet at the moment?
Simon: Yeah, it's a bit insane! We've been on site for about a week and a half, so we're planning and organising decoration stuff…
How has the No Direction Home planning been going, has it been a fairly smooth process?
It's been quite good actually! I guess we've learnt a lot over the years. It's still tough, but that's expected for a first year. But a lot of people are excited about coming, so we're quite happy!
Why did you decide that now was the right time to launch a new festival?
Well, End of the Road's a bit like Christmas for me, so why not have two Christmases?! Having to wait a whole year before each event, we, and the people that work with us, thought that we could probably try to do two.
What was it about the site for No Direction Home that you liked so much?
I liked that it's in Sherwood Forest, and it's by this huge lake. There are lot of really cool things about the site that we can't really use in the first year, so we're hoping to build the trust and be able to open some other bits up to the public in the future.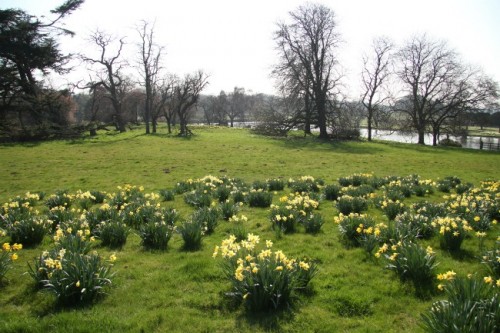 Richard Hawley's is one of the festival headliners – what's the festival's relationship with him?
Richard headlined the first ever End of the Road festival in 2006, and since then he's come back to DJ a few times and he's come back with his family a couple of times. He has a new album out, and he only half an hour away this time!
Who are you most excited about seeing?
There are quite a lot of smaller bands that I'm really into, like Mikal Cronin, Peaking Lights i'm excited about as I've never seen them. I'm excited that we're not using any normal headliners, we're just making our own headliners. We've got a later licence as well so the headliners are going to come on at 11pm and 1am. I think that someone like Andrew Bird will make a really good headliner, he's not as big here as he is in the States but he's definitely released enough albums to be able to play a really good headline spot. I think it'll be good to see some of those bands in proper long slots.
Are you nervous about the festival at all?
I'm always nervous about the weather! The weather's the most nerve wracking thing at this point, as it's the first year, you really need the weather on your side as it plays a large factor in whether people have a good time. But in terms of production, I'm not nervous, it should all run well. It's pretty much the exact same team as works on End of the Road.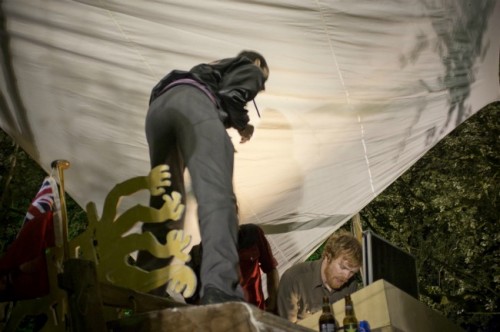 What are the most unexpected things you've learnt about running a festival?
The first year, I thought that toughest thing was booking loads of good bands and then expecting people to come, but then you start doubting yourself so that was pretty scary in the first year. Every year we try to be more and more creative and to improve things every year as much as we can. There aren't that many unexpected things, I guess it's all about building the trust with bands. The first year, no one really knows who you are, but by the time we got to year two, we had bands contacting us to play, so that was quite nice.
What's the best thing about running a festival?
Choosing the bands, because it's quite a buzz booking them, when you get a band you absolutely love. And then working with the bands, the relationships you build with the artists is a great thing.
If you had to sum up No Direction Home, what should we expect?
There'll be lot of surprises, perhaps some surprise band collaborations, we're trying to come up with some different ideas, like we have some bands playing film soundtracks amongst other things. So there are going to be a lot of interesting things going on!
No Direction Home festival takes place on the 8-10 June at Welbeck Estate. For more information about No Direction Home, visit the festival website and to purchase tickets for the event, click just here.