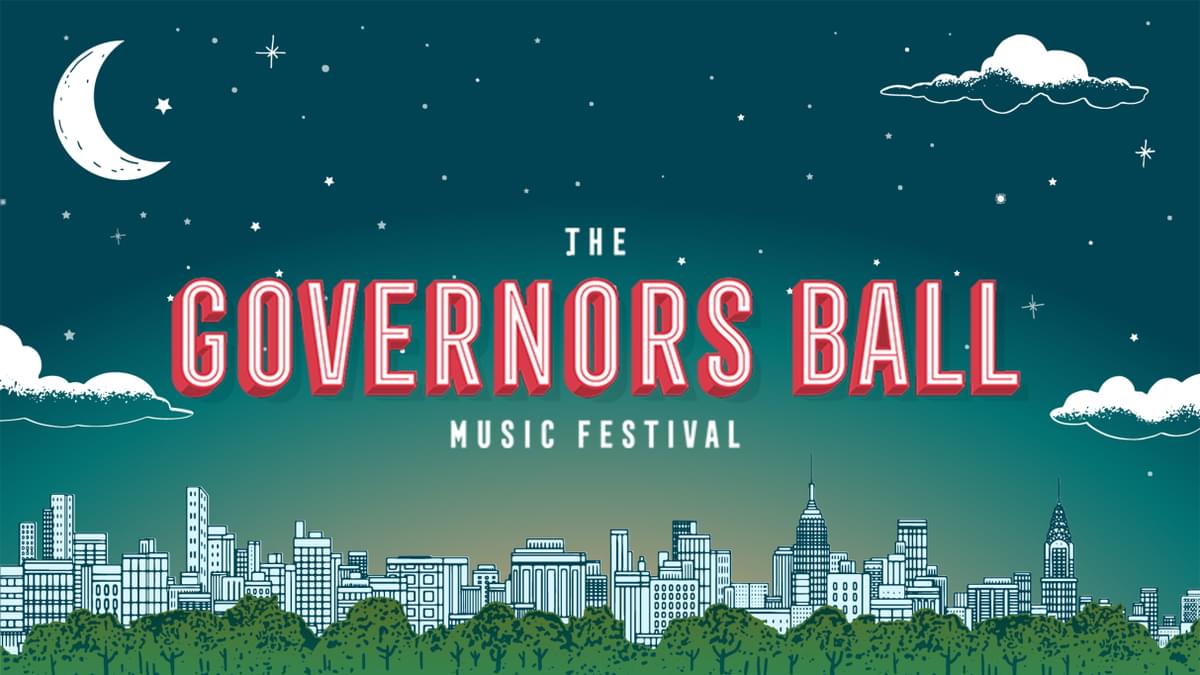 Governors Ball 2018: Five To See
With the 8th annual Governors Ball music festival less than a week away, we help you narrow down the acts you need to catch this year on Randall's Island.
The 2018 edition of the festival is headlined by the best of different genres. Friday will see Jack White's return to the Gov Ball stage with a Boarding House Reach heavy set - which will no doubt be interesting to catch live. On the Honda stage, James Blake, who is no stranger to headline slots himself, will serve up his soul and bass heavy tunes. Saturday's headliner Travis Scott will rap against The Gaslight Anthem performing The 59' Sounds. Will Bruce Springsteen hop on a ferry after his own Broadway show to make a guest appearance with Fallon and co? Will one Kylie Jenner be on site to spend the evening with her baby daddy? The festival closer is the one and only Eminem who will play a set spanning the 20+ years of his career.
With over 60 acts scheduled to play alongside the headliners, we pick five acts you need to catch at this year on Randall's Island.
Yeah Yeah Yeahs
Governors Ball has a tradition of giving New York the city's best... and this year the honours go to Yeah Yeah Yeahs. As one of the most influential bands of the New York scene in the noughties, YYYs returned to road with a handful shows to celebrate their debut Fever To Tell turning 15 and shake off the rust late last year after a four year hiatus. They are only playing a small number of shows this year so this may be the only chance to catch Karen O, Nick Zinner and Brian Chase play New York in 2018. They will be playing the Gov Ball NYC age at 6:45pm on Friday.
Kali Uchis
Kali Uchis' Isolation is one of the best albums released this year. Fact. Anyone who has ever caught Kali Uchis on stage will know neither she nor the rhythm stops. Surfing from genre to genre and mastering them all, Karly-Marina will be the festival's summer's breeze. She is playing the American Eagle Stage at 3:45pm on Sunday. Grab a drink and move with the music.
Mosey Sumney
We were already in love with Moses Sumney even before he covered Bjork's Come to Me in a session for us last year. While it is hard to imagine Moses playing Aromanticism in a festival setting, the fact that he has done it before and completely hypnotised the audience and submitted them to total silence proves what a magical act he is. Not to be missed, he is playing the American Eagle stage at 2:15pm on Saturday.
All the UK acts
There aren't many bands representing the UK at this year's Governors Ball but if you prefer quality over quantity then this year gets it right. Opening the festival on Friday are Slaves who will ensure your three-day weekend starts with the loudest bang possible. Wolf Alice who are certified as one of the best live and recording bands around also play on Friday. Mark Ronson will team up with Diplo on Saturday evening to present Silk City on Bacardi Stage and Sunday will see the Struts glamming up Randall's Island followed by the sophisticated dance party Chvrches will deliver.
Brockhampton
Recently signed to RCA, Brockhampton present themselves as a boyband but they are so much more. Led by Kevin Abstract and with over a dozen of members, each an individual talent on their own, they are a collective force who challenge the heteronormative and masculine boundaries of hip hop to, in their own words, let the fans be whoever they want to be. They play to American Eagle Stage at 5:45pm on Saturday.
Finally, Shawn Mendes because the 2018 dictionary definition of "Hot" is Shawn Mendes and that's a good enough reason.
The official schedule can be found on Governors Ball official app. Very limited limited Friday GA & VIP & 3-day GA & VIP can be bought via the official Governors Ball website.
Get the Best Fit take on the week in music direct to your inbox every Friday