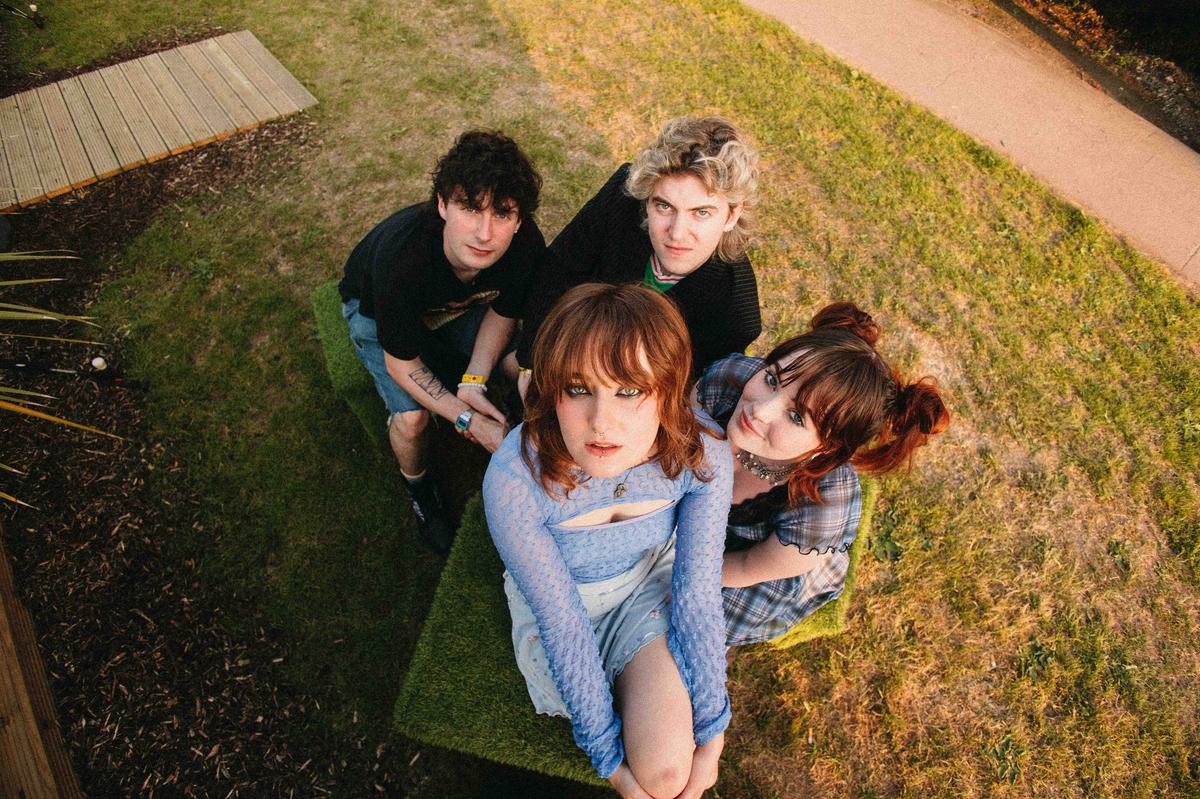 NewDad battle with temptation on brand new single, "Nightmares"
Irish alt/rock band NewDad have shared their latest track "Nightmares" – the third to be released from their upcoming album, MADRA.
Speaking of the new single, vocalist/guitarist Julie Dawson says: ""Nightmares" is about longing for something or someone, even though you shouldn't, for whatever reason. It's about not wanting to fall for someone because you know it'd never work. Basically, just wishing you despised them instead of adoring them."
The official video was directed by Zack Arlo with co-direction by Oliver Day. In their words, "The Irish word for Nightmares is tromluí, meaning trom (heavy; burden; oppression) + luí (lying down; state of rest). We took this as inspiration for the concept of the "Nightmares" video, given how much the Irish language has inspired the band. As Julie escapes the mundanity of her bedroom, her fate is sealed with the bite of a forbidden plum."
Announced recently, Madra (meaning "dog" in Irish) is an 11-song, guitar-stacked visceral outing, as Dawson embarks on a journey of self-exploration, self-sabotage, and reflection. Soaked in dysfunction, Madra searches for solace in pain, tackling themes of bullying, self-medication/depression, destruction, co-dependency and resistance. The album artwork, photographed by Irish creative, Joshua Gordon, shows a broken doll that serves as a metaphor for the album's themes of fragility and vulnerability.
"Nightmares" is out now. NewDad's forthcoming debut album will be released on 26 January via FairYouth/Atlantic Records.