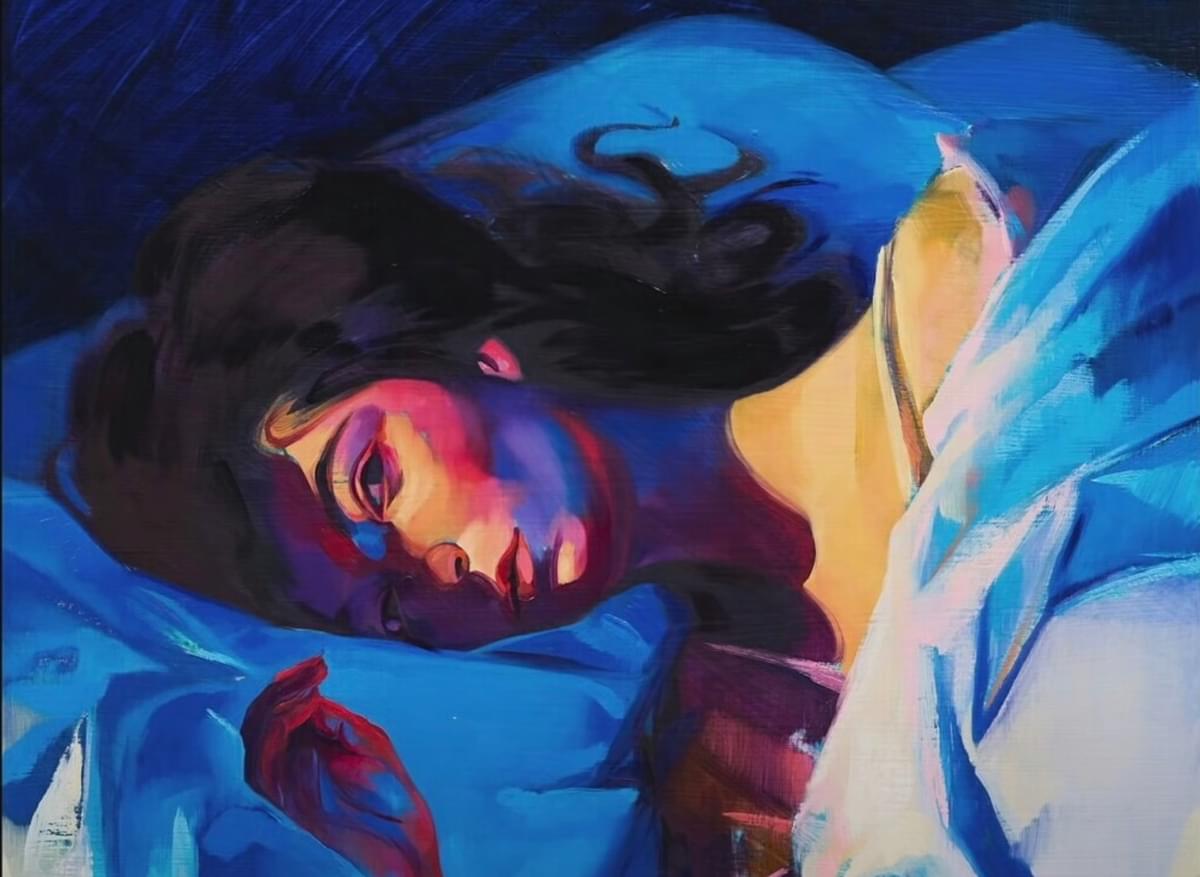 Lorde fan shares uncropped Melodrama album cover created with DALL-E 2
A Lorde fan has shared a zoomed out version of her Melodrama album artwork, which was created using DALL·E 2, the AI system that can create realistic images using descriptions.
Earlier this week a Lorde fan shared a new version of her 2017 album Melodrama on Reddit, which was created using the AI system DALL-E 2.
The DALL-E 2 version of Melodrama is a wider, zoomed out version of Lorde's original, and the AI system has utilised the colour palette to create a room around Lorde.
The same fan, called debtristan on Reddit, also shared another version after one user wrote, "I always imagined the cover to be at night where someone opened the door to her room to take the picture and the light spilled in from the door."
When asked how they created it, debtristan wrote, "First, I put the original cover onto a larger canvas, then inputted "an impressionistic, orange and blue painting of a 19 year old girl laying in bed, with a window over the bed, during a beautiful sunrise" and it filled in the rest. I then did that three times. The software is really amazing, you just need to use the right words and phrasing."
The uncropped DALL-E 2 version of Lorde's Melodrama comes after other music fans used the AI system to imagine wider album covers by Tyler, The Creator, Tame Impala, Kendrick Lamar and more.
Donda by Kanye West

Graduation by Kanye West

Man on the Moon 3 by Kid Cudi

Everybody by Logic pic.twitter.com/iYgfUhQ55r

— jojo (@EyeOfBean) August 10, 2022
Get the Best Fit take on the week in music direct to your inbox every Friday