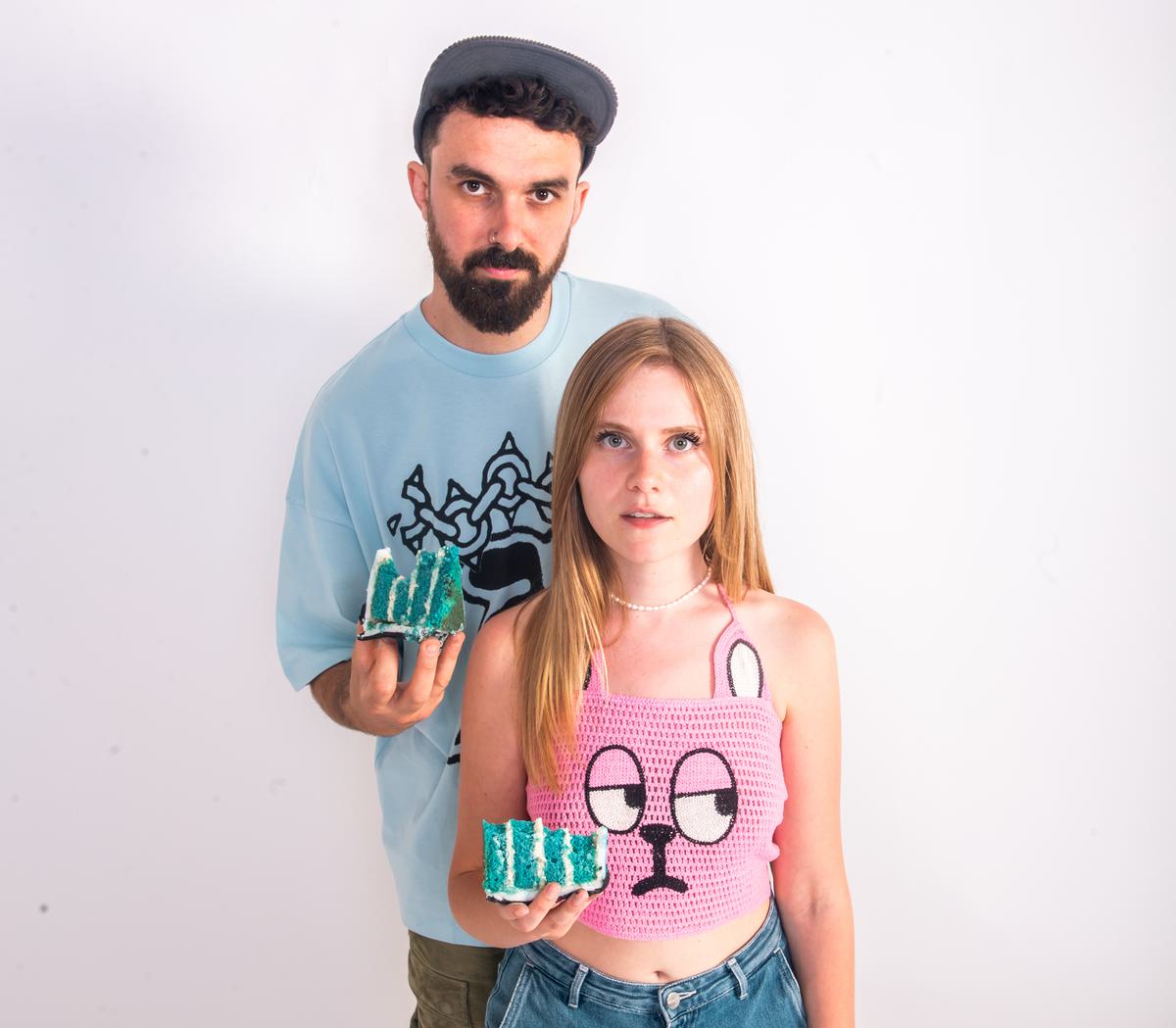 London-based duo O. announce their debut EP, SLICE
The London-based duo of baritone saxophonist Joseph Henwood and drummer Tash Keary – have announced details of the much anticipated debut EP, "SLICE", alongside the release of its title track.
Coming hot on the heels of last November's debut single "OGO", their debut EP SLICE is a four-track snapshot of the duo's first two years of existence. The first taste of the EP comes in the form of its title track.
Speaking on the track, Keary says: "We wrote "Slice" as soon as we got back from our gig and week in Recife, Brazil. One of the things we loved about carnival was the amount of energy and buzz that goes into the music, and "Slice" is us taking that approach with our own songs."

The single is accompanied by a new animated video created by Yevheniia Vynokurova. Going on to speak about the video she says, "We met Yevheniia at a few gigs in Slovakia where she was doing visuals for the amazing Ukrainian roots project UA Tribal. From Kyiv but living in Barcelona, Yevheniia has a super unique and gnarly animation style which we felt worked really well with our music."
Speaking on the new EP, Keary says, "We played loads of gigs before we ever got in the studio, so we had lots of tracks to choose from. We picked these four because they're all quite different from one another, while showing off all the styles we like to play."

Following the recording of the EP, the three subjected the tracks to an array of post-production tricks, making full use Dan Carey's enviable selection of vintage dub production units. "Dan's got a full collection of spring reverbs, tape delays, digital delays, bucket brigade delays and plate reverbs," says Henwood. "We don't see ourselves as a dub group or anything like that, but we both really love heavy, bass-driven music, and none of this stuff would exist without King Tubby."
Alongside the new EP, the band have also announced a new run of headline tour dates to take place early next year, including at date at Omeara on 1 March.
SLICE is set for release on 24 November via Speedy Wunderground. Pre-orders are available digitally and on 12" vinyl now. For more information on their forthcoming live dates, visit otheband.com.