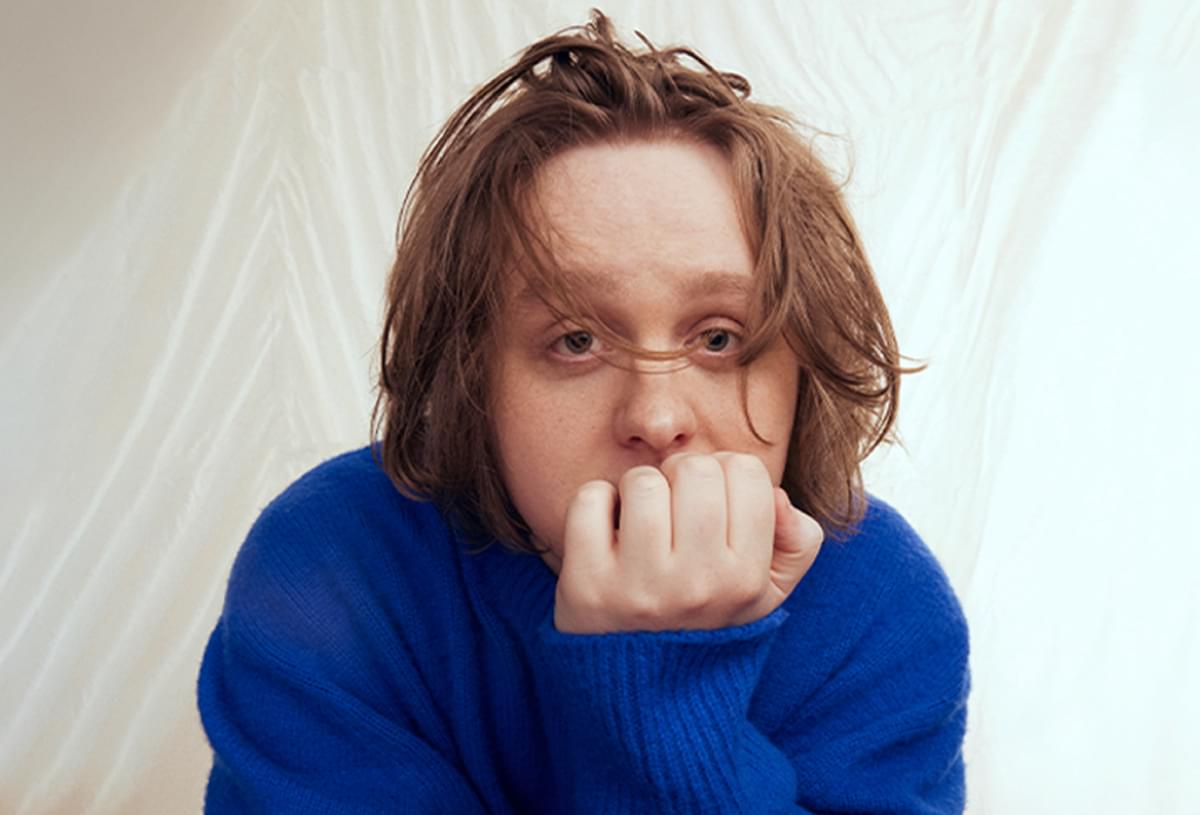 Lewis Capaldi reveals he's been writing with The 1975's Matty Healy
Lewis Capaldi has revealed that he and Matty Healy of The 1975 had a writing session together, and a song came out of it that won't appear on his upcoming album Broken By Desire To Be Heavenly Sent.
Following the release of his "Pointless" single co-written with Ed Sheeran, Lewis Capaldi spoke to Zane Lowe for Apple Music 1, where he revealed that he's also been working on music with The 1975's Matty Healy.
Capaldi told Lowe, "Listen, we wrote together for this album. I don't think I've mentioned it before. So I love 1975. I think my favourite band just now. I just love how he is and how they are as a band in terms of the way he is now especially, he doesn't give a fuck."
When asked if a song they made together will feature on his Broken By Desire To Be Heavenly Sent album, Capaldi replied, "No. Because it's weird. It's because it's proper, proper weird and I'm not there yet. Maybe next record. We'll get a bit freaky with it."
He added, "But yeah, and he'd sit in kind of silence for a bit and I'd be playing away thinking. coming up with melodies And then I'd be like, is he still paying attention or is he bored of this? And then he would jump up, right? And give you four of the best ideas you've ever heard in your fucking life. And then he'd sit back down again and you'd go, oh shit. What he's doing is, and what a lot of pop writers don't do is, he's listening. Sometimes you're in a room with writers, they're just thinking out loud and they're regurgitating and fucking just spewing shit at you and you're like, right, just give me a space to think, where he's sitting in silence. I think that Matt Healy's got that to a tee because it was such an amazing thing to be in a room with him. And then I was supposed to do another couple of sessions with him and I got COVID so I couldn't do it. But, We got a song out of it."
"Pointless" is out now. Lewis Capaldi's Broken By Desire To Be Heavenly Sent album will be released on 19 May 2023 via EMI Records, and is available to pre-order now.
Get the Best Fit take on the week in music direct to your inbox every Friday