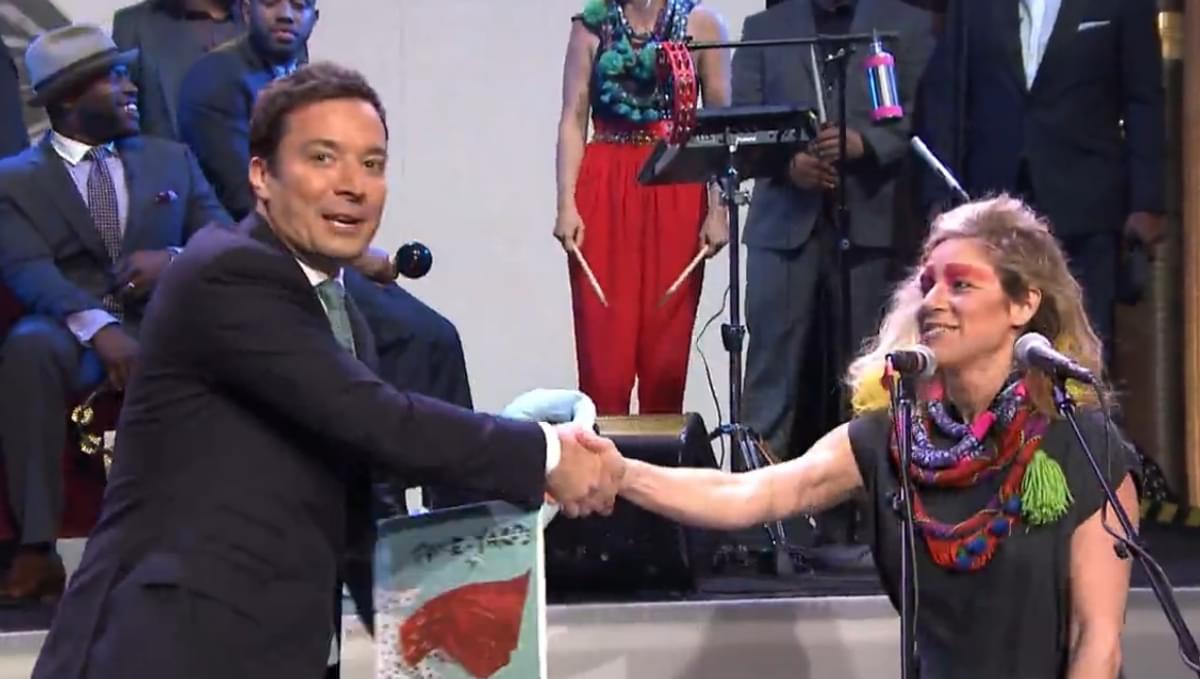 Watch Tune-Yards perform "Water Fountain" on "Fallon"
​Having released new album Nikki Nack this week, Tune-Yards took to last night's Tonight Show with Jimmy Fallon to perform its infectious lead cut "Water Fountain".
Merrill Garbus and co were joined by house band The Roots and some children's TV show props. Because of course…
​Read our review of Nikki Nack here and watch the performance beneath.
Subscribe for news and competitions