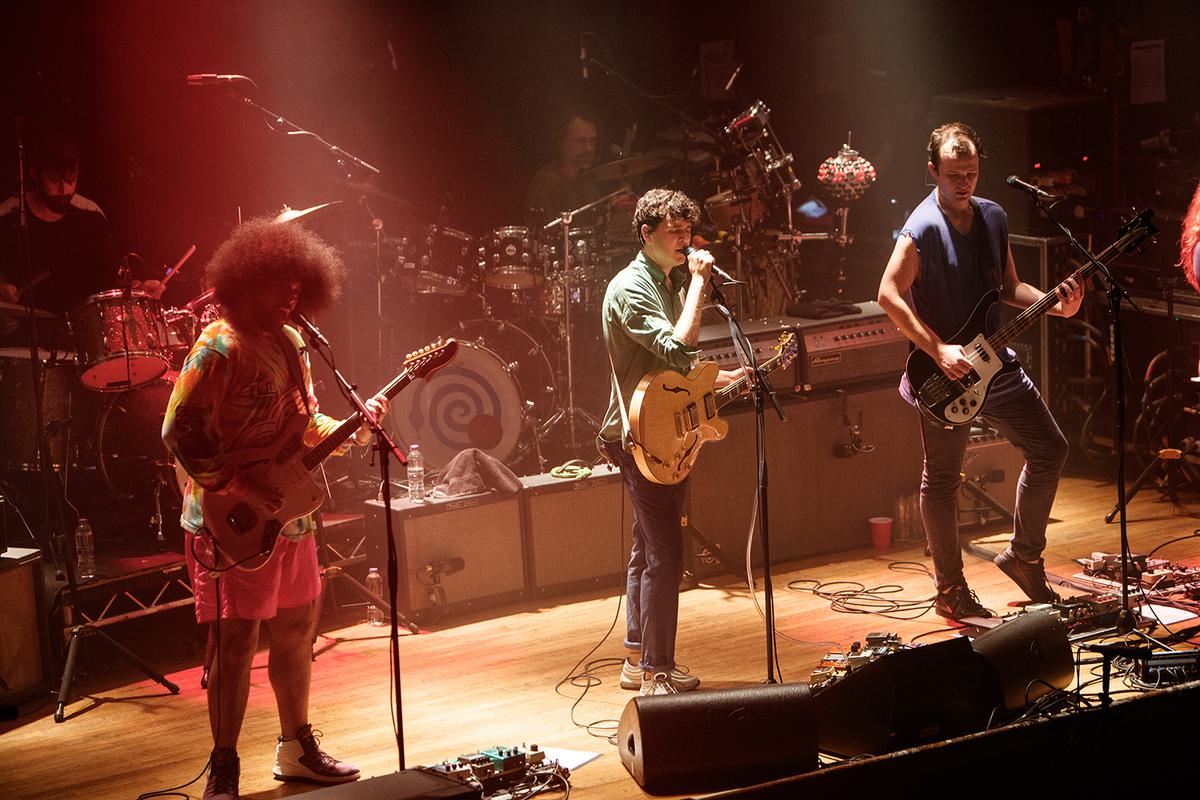 Vampire Weekend's Chris Baio and Chris Tomson announce new podcast
Vampire Weekend's bassist Chris Baio and drummer Chris Tomson have announced that they'll be hosting a new podcast series titled The Road Taken, which premieres next week.
Billboard reports that The Road Taken will see Baio and Tomson speak to other musicians about touring life. Some of the guests confirmed so far include The Black Keys' Patrick Carney, The Strokes' Albert Hammond Jr., Michelle Branch, Mumford and Sons' Winston Marshall, Mobb Deep's Havoc, Laura Marling, and Can's Malcolm Mooney.
Speaking about their new podcast series, Baio told Billboard, "When CT told me he had an idea for a podcast about touring, I thought to myself, 'But wait! Touring is boring!' Little did I know what I was in for: discussions across decades and genres about how touring is both art and commerce, how it changes the music artists make, and how it can be punishing sometimes and rewarding at others."
Tomson added, "Ever since I attended my first big rock show - Allman Brothers Band at PNC Bank Arts Center, Aug. 29, 1999 [in Holmdel, NJ] - I've been fascinated by the endless mystique and social economy of touring, probably even more so as I found myself fully part of that world with Vampire Weekend. In my own experience, I realised that a lot of what I had read and imagined was true... and a lot of it was wildly inaccurate! This podcast, then, is kind of a Trojan Horse for me; it has allowed me to have the conversations about touring that I've always wanted to have - and to hear! - with so many people I respect and look up to."
The new podcast series is the second venture into broadcasting for members of Vampire Weekend, as vocalist Ezra Koenig has been hosting Beats 1 show Time Crisis for four years.
Chris Baio and Chris Tomson's podcast series
The Road Taken
will premiere on 2 October via the Ringer Podcast Network.
Listen to the trailer
.