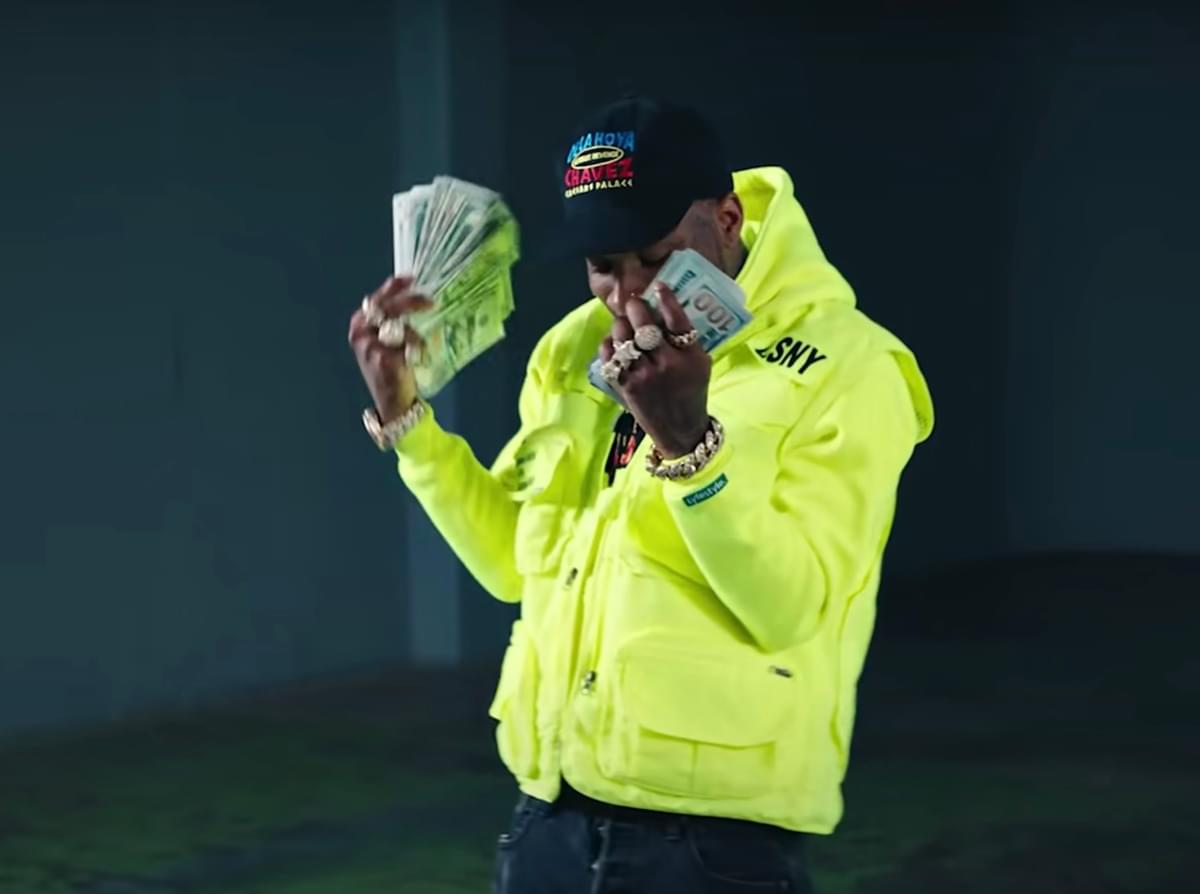 Tory Lanez denies shooting Megan Thee Stallion on surprise album DAYSTAR
Tory Lanez has addressed (and denied) his involvement in Megan Thee Stallion's gunshot wounds on his 17-track surprise album DAYSTAR.
Back in July Megan Thee Stallion revealed she "suffered gunshot wounds", and added that she was "incredibly grateful to be alive". She later revealed that she was shot in both feet, and said she "had to get surgery to get the shit taken out, get the bullets taken out, and it was super scary."
Tory Lanez was arrested shortly after the incident for possession of a concealed weapon in an SUV.
During an Instagram Live last month, Megan Thee Stallion set the record straight and called out Tory Lanez for causing her gunshot wounds. She said, "Yes this n***** Tory shot me. You shot me, and you got your publicist and your people going to these blogs lying and shit. Stop lying. Why lie? I don't understand."
Yesterday (24 September), Tory Lanez broke his silence on social media, writing, "To my fans ... I'm sorry for my silence .... but respectfully .. I got time today ....."
To my fans ... I'm sorry for my silence .... but respectfully .. I got time today ...... 9 PM PST .

— Tory Lanez (@torylanez) September 24, 2020
Fans were expecting a statement or apology of some kind directed at Megan Thee Stallion, but instead he dropped DAYSTAR, a new 17-track album that denies his involvement in the shooting incident.
On opening track "Money Over Fallouts", Lanez raps about being "framed" and questions Megan Thee Stallion's wounds, "Gotta see a couple questions / How the fuck you get shot in your foot, don't hit no bones or tendons?"
Lanez claims he's "innocent" on "The Most High", and even name drops Megan Thee Stallion on "Sorry But I Had To", and questions her side of the story, "Since the event, you never called me but you can't deny me / If you got shot from behind, how can you identify me?" In the same song, he also hits out at JoJo after she removed him from the deluxe edition of her new album, "JoJo, that was a bozo move / You tryna take me off a song that got you the most views / Got mad love for you, though, your label, they confused / They spent fifty on my feature, they $50K in the lose right now, yeah."
Tory Lanez's DAYSTAR album is on SoundCloud now. Megan Thee Stallion is yet to respond.
Get the Best Fit take on the week in music direct to your inbox every Friday