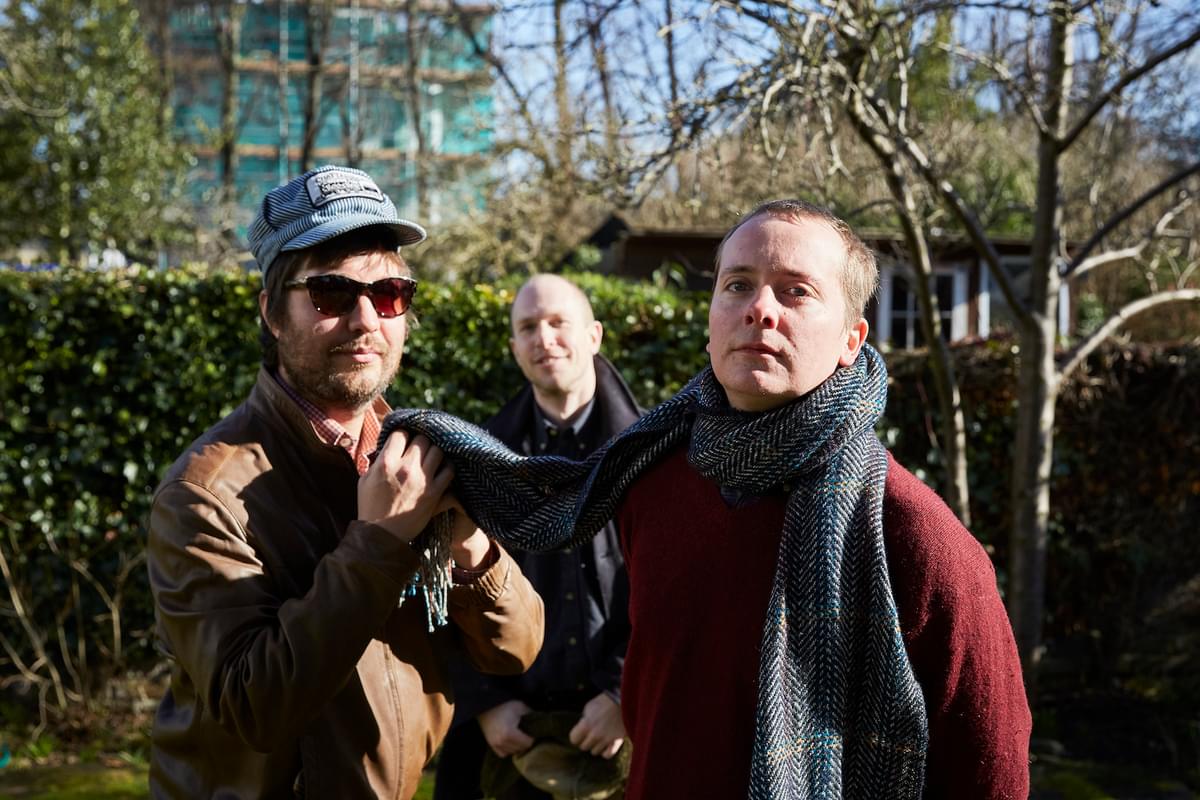 The Wave Pictures say new album Brushed With Happiness was "an experiment to help our friend"
The Wave Pictures are releasing two albums this year. Ahead of their first, and a UK tour in June, the British group made time to have a quick chat with us.
Two albums in a year is quite a challenge, but The Wave Pictures have already reached their halfway mark, as their new album Brushes With Happiness drops on 22 June.
The group have also began their European and UK tour, with their biggest headline show coming to London's KOKO on 22 November.
Having already revealed first 360-degree video single "Jim", the group is releasing the second single, and second interactive video, "The Burnt Match".
Under the new single, you can read our Q+A with vocalist and guitarist Dave Tattersall.
BEST FIT: Can you tell us a bit more about the recording process for your upcoming album?
Dave Tattersall: We improvised it in one night while we were high on drugs in a studio called The Booze Cube. I wrote the lyrics while on tour of Germany, but didn't make up any music until we went into the studio. It was just an experiment to help our friend Laurie Sherman learn how to use his reel to reel tape machine. He bought one and needed to learn to use it by recording a band. So we went in and made up some music. And then later when we heard the results we knew we had to release it! It's so spontaneous and nice. It's a really nice record.
BEST FIT: What fuelled the ideas for your new project?
Dave Tattersall: Before I went on tour of Germany last year I saw the movie Paterson by Jim Jarmusch and really loved it, so i was very inspired by that film to write all the lyrics. For the music, I was inspired by my sister who encouraged me to make some more music like this, all dark and slow.

BEST FIT: How do you think Brushes With Happiness will translate live?
Dave Tattersall: We're on tour at the moment and every time we play the songs from the new album, everybody loves them! The crowd goes wild and we all really enjoy ourselves.
BEST FIT: Is there any city or venue you're really looking forward to playing on your tour?
Dave Tattersall: Well, we just played in Freiberg and that was really fun!
BEST FIT: What comes after the album and tour for The Wave Pictures?
Dave Tattersall: Another brilliant album and another amazing tour!
The first of two albums Brushing With Happiness is out 22 June via Moshi Moshi. Second album Look Inside Your Heart is due out in October.
Find out their full tour schedule
.
Get the Best Fit take on the week in music direct to your inbox every Friday