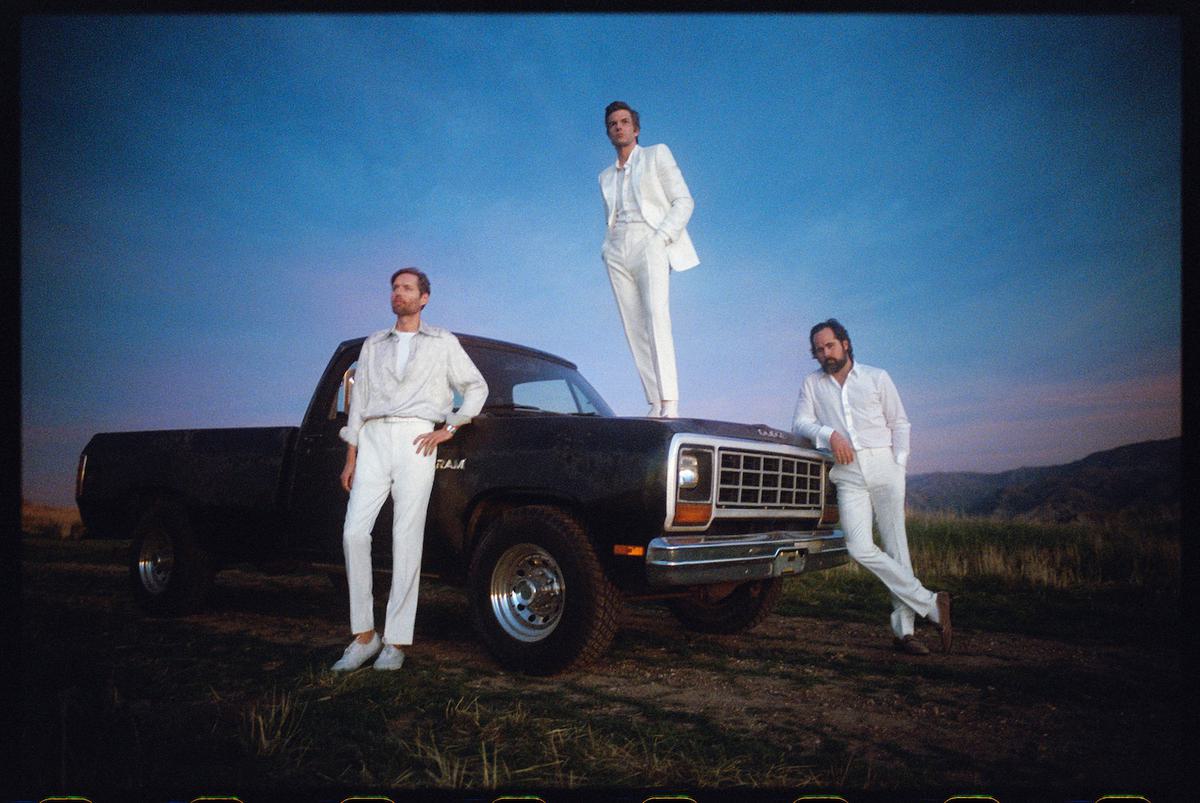 The Killers, Nile Rodgers and more join BBC Radio 2's Live at Home lineup
BBC Radio 2 has unveiled the lineup for BBC Radio 2 Live at Home taking place next week, including The Killers, Nile Rodgers and CHIC, and more.
BBC Radio 2 Live at Home will take place on 12 and 13 September across radio, TV and online.
Today (1 September), BBC Radio 2 has revealed the star-studded lineup, which includes The Killers, Nile Rodgers and CHIC (with Rebecca Ferguson), Craig David, Erasure, Sir Tom Jones, Sheryl Crowe, John Legend, McFly, Gregory Porter and The Pretenders.
Erasure's Andy Bell says, "With Vince joining from New York, we're looking forward to entertaining you - each of us performing from either side of the Atlantic."
The Killers add, "Out of the ordinary times, so we followed suit and jumped on the roof of Caesars Palace, Las Vegas to do what we do. Felt strangely natural!"
Rodgers says, "We've always loved playing for the BBC. I remember the magical atmosphere in the BBC Radio Theatre when I performed for Radio 2 In Concert in 2017, so I jumped at the chance to perform a few songs for Radio 2 Live at Home from New York City. And what a treat to be joined by the wonderful, Rebecca Ferguson."
Jeff Smith, Head of Music at Radio 2 adds, "Radio 2 Live at Home will celebrate some of our favourite artists performing in the great outdoors, as well as offering the opportunity to relive some classic sets from our Festival in a Day from years gone by. Who wouldn't want to relive Jeff Lynne's amazement at 55,000 people singing along as ELO performed their first full set in 27 years, or Kylie's impromptu reunion with Jason Donovan on stage for a unique performance of "Especially for You"."
Highlights and various full sets will be available to watch on the BBC Red Button across the weekend from the morning of 12 September.
BBC Radio 2 Live at Home takes place from 12-13 September.