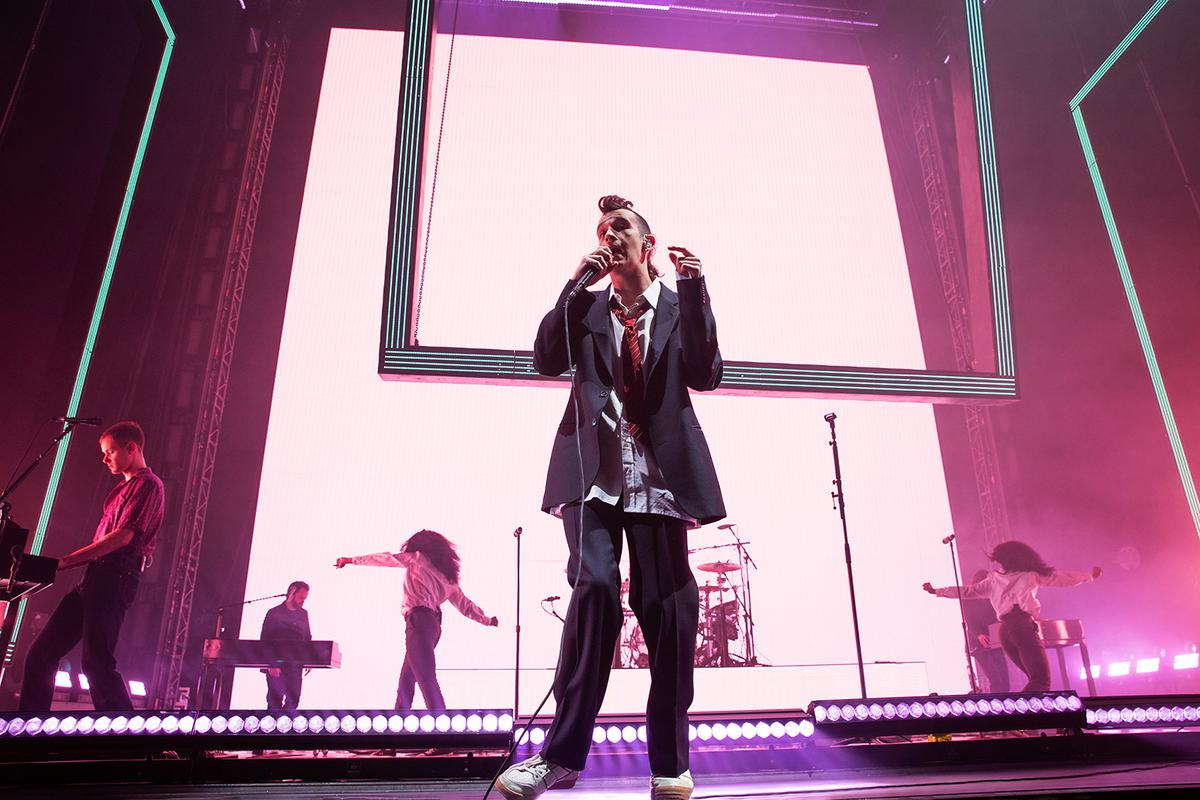 The 1975's Matty Healy says he and George Daniel have been making music in isolation
The 1975's Matty Healy has revealed that he and bandmate George Daniel have been making music together during the coronavirus pandemic.
In a new interview with Zane Lowe for his Apple Music Beats 1 show, The 1975's Matty Healy has spoken about what he's been working on during the pandemic, and revisiting some of their early, unreleased material.
On what he's been focused on since The 1975's tour postponement, Healy explains, "Yeah, we're making stuff. I mean, I don't know if we're making like a new 1975 record, but to be honest with you, like I wouldn't be surprised, not like an album but like, I don't know. Me and George are here and we had a bunch of things that we were going to be working on kind of later on in the year anyway that we just kind of bumped up to now. So that's good."
Expanding on what he's been working on further, Healy says, "We've been working on other people's music. I'm working on a project that I'll talk about soon if it works. I've been doing drive like I do as well. I've been organizing what songs of the old ones that exist on the internet. I'm going to put out as an official... The first album that never came out, but I'm going to follow it with... There was so much in between drive like I do, early 1975 stuff that just fell at the wayside. No one's heard any of that."
Discussing their forthcoming record Notes On A Conditional Form, Healy adds, "Yeah, it's been done. It's sent off about a month ago now, if not over. So that's been done. It was done way before this kind of situation really kicked off. So, listening to it in the context of this has been quite weird because it feels like a different - It's not changed shape. It just feels like it's solidified even more. It makes even more sense, which is weird. I think it's my best record, but that's my job to think that."
The latest single to be shared from NOACF is "Jesus Christ 2005 God Bless America", which features Phoebe Bridgers.