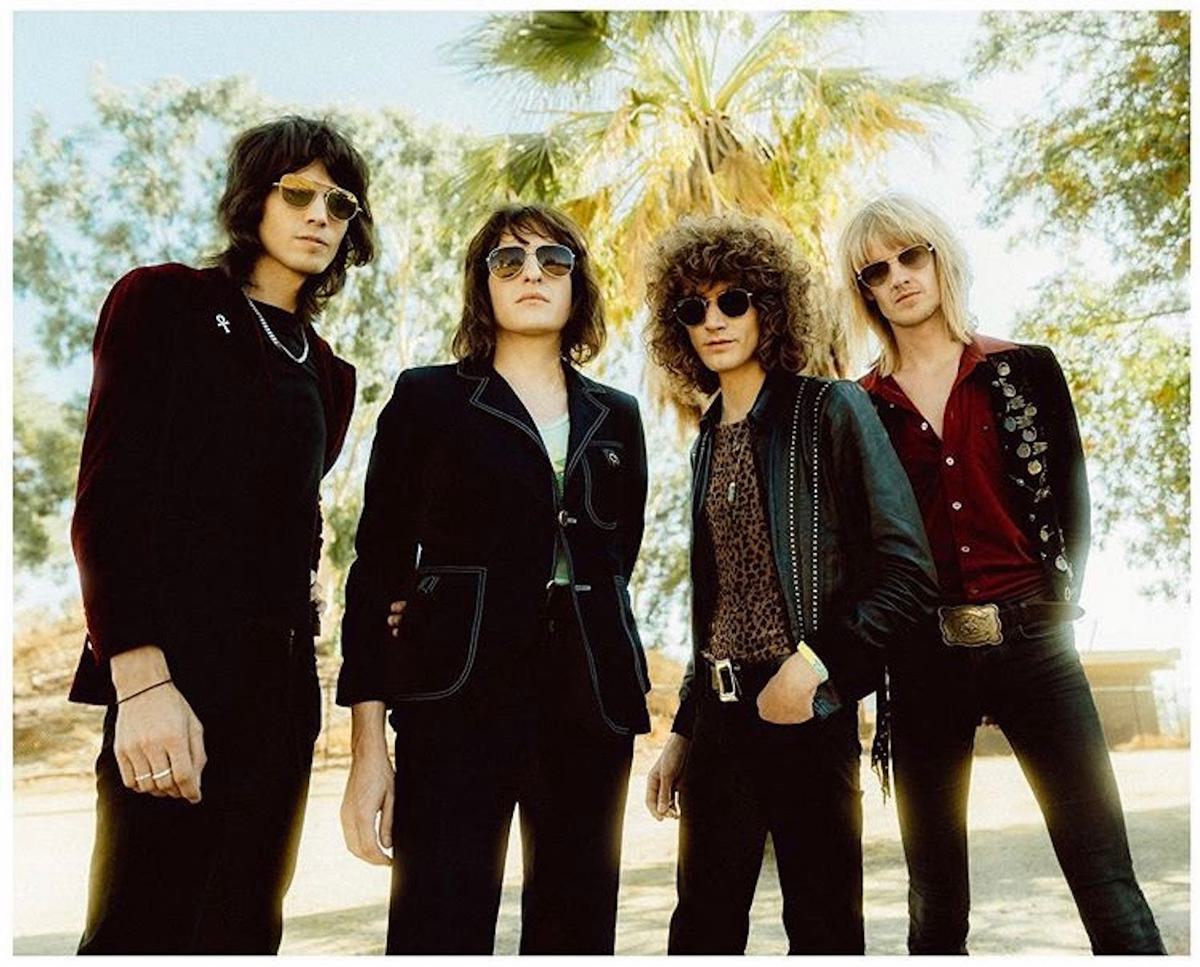 Temples release new "Paraphernalia" track produced by Sean Ono Lennon
Temples are back with their first single of 2020, "Paraphernalia", which is produced by Sean Ono Lennon.
"Paraphernalia" follows on from Temples' 2019 album Hot Motion, and was written while the band were recording their 2019 LP.
The new song is produced by Sean Ono Lennon and mixed by Dave Fridmann (Tame Impala, Interpol, Flaming Lips, MGMT).
Temples and Lennon came to work together after the band caught up with Lennon after watching The Claypool Lennon Delirium's set at last year's Desert Daze festival. When Temples were asked by their label to release a new song, Temples approached Lennon to produce the new track.
Bassist Tom Walmsley says, "We couldn't think of any greater mind than his to create with on this track."
Lennon adds, "When I first heard the demo for "Paraphernalia" I knew they had a great tune."
Lead singer James Bagshaw says of the track, "In an age of constant distraction, we all strive to find focus and a sense of calm. "Paraphernalia" questions the depth of 'real' connections in a digital world."
Temples' new single "Paraphernalia" is out now.